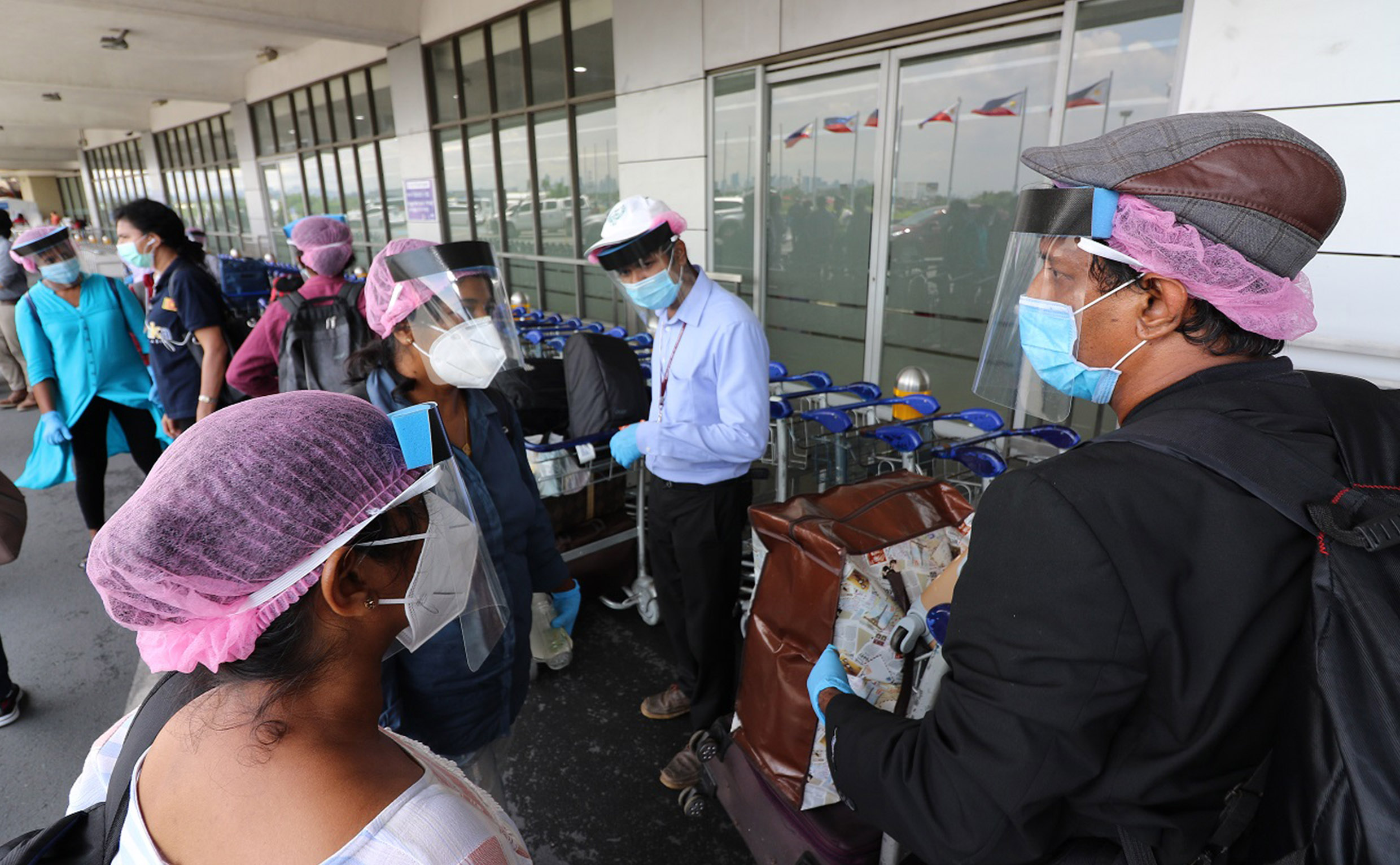 Oplan Hatid embarks on biggest international operation
Twenty four Sri Lankan graduate students from UPLB were able to fly home to their country today, June 11, through an embassy-coordinated operation of various UPLB offices and Oplan Hatid.
This is the biggest batch of UPLB students who were sent home on an international flight after being stranded in Los Baños due to the COVID-19 pandemic and the ensuing quarantine.
The students were ferried from the UPLB campus on the newly refurbished bus of the College of Forestry and Natural Resources at 9:30AM.
Their plane left the Ninoy Aquino International Airport at about 5PM.
They were sent off by faculty members and UPLB officials led by Chancellor Fernando C. Sanchez, Jr. and Rocky Marcelino, director of the Office of Student Activities and concurrent assistant to the vice chancellor for student affairs.
This Oplan Hatid operation was a collaborative effort between the Sri Lankan government through their embassy in Manila and UPLB through the Office of International Linkages, UPLB Graduate School, and the International Student Relations (ISR) of the Office of the Vice Chancellor for Student Affairs.
Prior to their flight, which was chartered by the Sri Lankan government, the students were assisted by UPLB to ensure that they meet both countries' travel protocols.
Part of this was being issued a flight certificate after being examined by medical staff from the University Health Service designated by the Los Baños Municipal Health Office..
They were also provided with personal protection equipment such as gloves, masks, and face shields to ensure their safety while traveling, as part of UPLB's standard travel protocols for Oplan Hatid.
Nephtaly Botor, former officer-in-charge of ISR and director of the Office of Counseling and Guidance, said that government-to-government coordination was a vital component of Oplan Hatid's international operation.
Aligned with our commitment to: