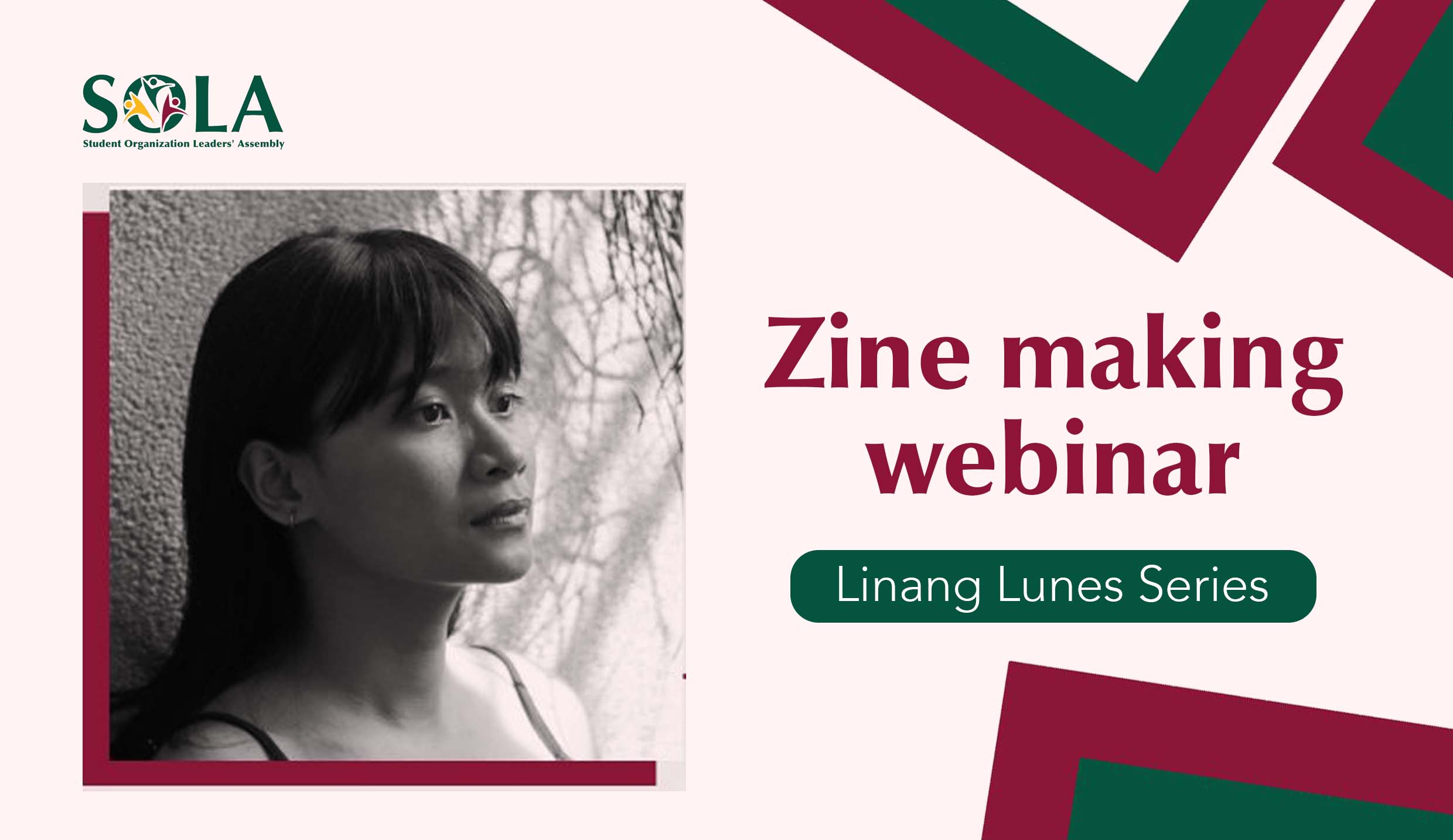 OSA conducts webinar on zine making
To tackle how art is political, the UPLB Office of Student Activities (OSA) held a webinar on zine making, featuring visual artist and filmmaker Joanne Cesario, on May 22 from 9am to 12pm via virtual conferencing.
OSA director Maria Rowena Beatriz Inzon formally began the webinar by introducing the Linang Lunes Series which aims to discuss different topics such as leadership, public service and extension, and culture and arts. It is a preliminary event and build-up workshop for this year's Student Organization Leaders' Assembly (SOLA) with the theme "PAGSISIYASAT: Lugar ng Iskolar ng Bayan sa Panlipunang Hustisya at Kapayapaan" on May 26.
Cesario talked about how culture and arts are necessary, especially in today's political climate.
Zines are noncommercial, nonprofessional, and small-circulation magazines used by political movements to spread the word about the political situation of their time.
She also taught how to plan and produce a zine, beginning with determining one's objective to planning its size, pages, and folding method. She said that zines are distributed through online selling platforms or at zine events, by swapping zines with other makers, or even leaving it in a public place for the general public to see.
Director Inzon ended the webinar by saying that zines are perfect for those who prefer to creatively and nonverbally fight for their advocacies. She also encouraged everyone to attend the SOLA. (Kyle Ramiel Dalangin)
Aligned with our commitment to: