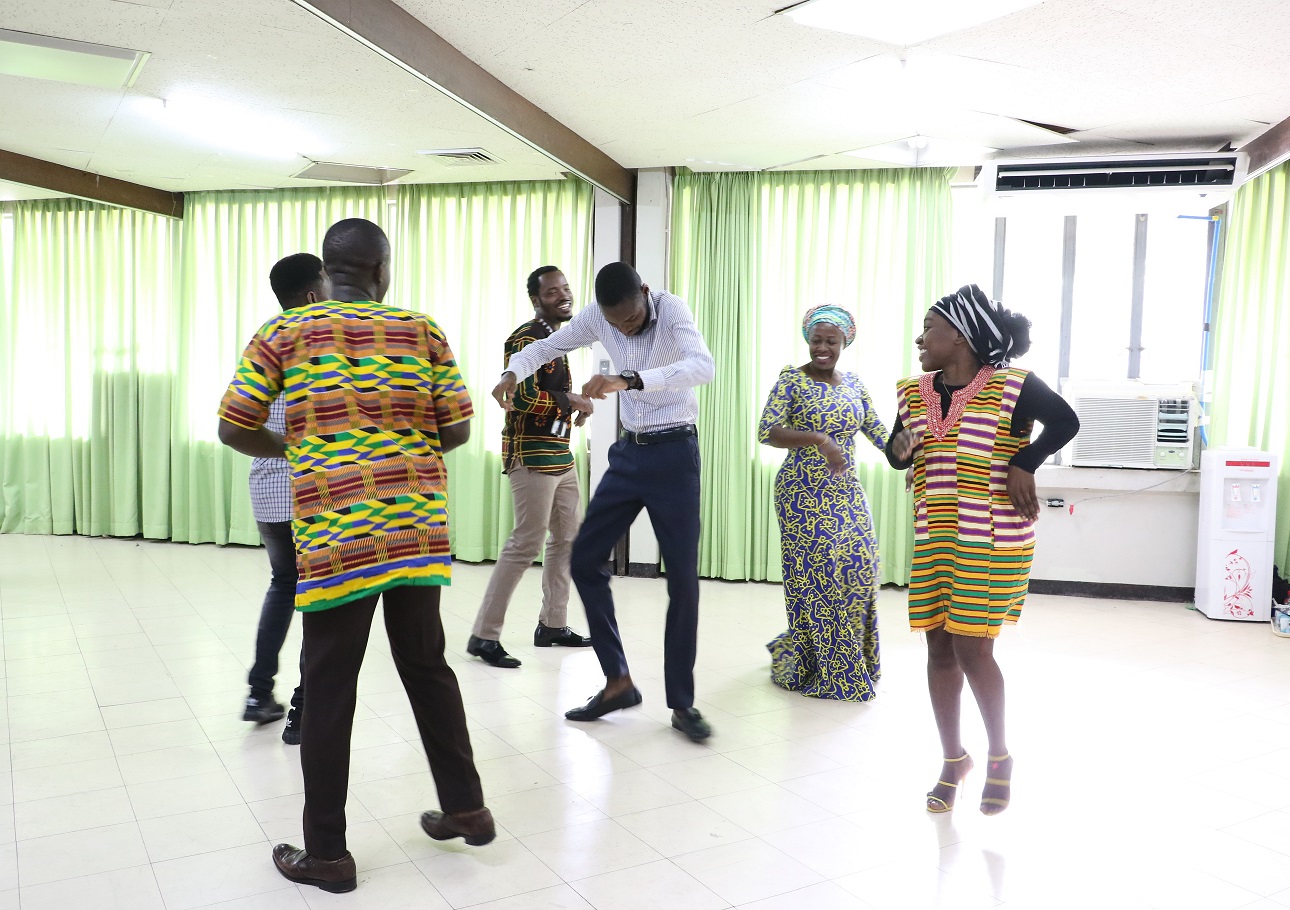 OSA's 'Kalinangan' builds bridges in diverse UPLB
Storytelling, history discussion, language tutorial, cooking demonstration, and dances that are unique to a particular country.
These are the activities one can expect in "Kalinangan: a cultural exchange seminar-workshop" of the Office of Student Affairs – International Student Division (OSA-ISD).
Kalinangan is a six-session series within a semester where international students from a featured country discuss and present their culture.
Staff members from UPLB's frontline offices are invited to the said gathering.
According to Atty. Eleno O. Peralta, officer-in-charge of OSA, Kalinangan allows UPLB frontline staff to understand the international students' behavior and values. This, he said, could lead to better interactions between students and staff and better services to foreign students.
Closing this semester's Kalinangan are the graduate students from Liberia in Africa on Nov. 12 at the Makiling Hall, Student Union building.
Six Liberian students introduced their country's history, culture, and common phrases and expressions. They also showed their national costume and invited the audience to a traditional Liberian dance.
During the culminating program, Atty. Peralta and Dr. Erick Vernon Dy, head of ISD, recognized all the frontline staff and the international students who took part in Kalinangan this semester, including those from Timor Leste, Thailand, India, and Cambodia. (Kristine E. Araguas)