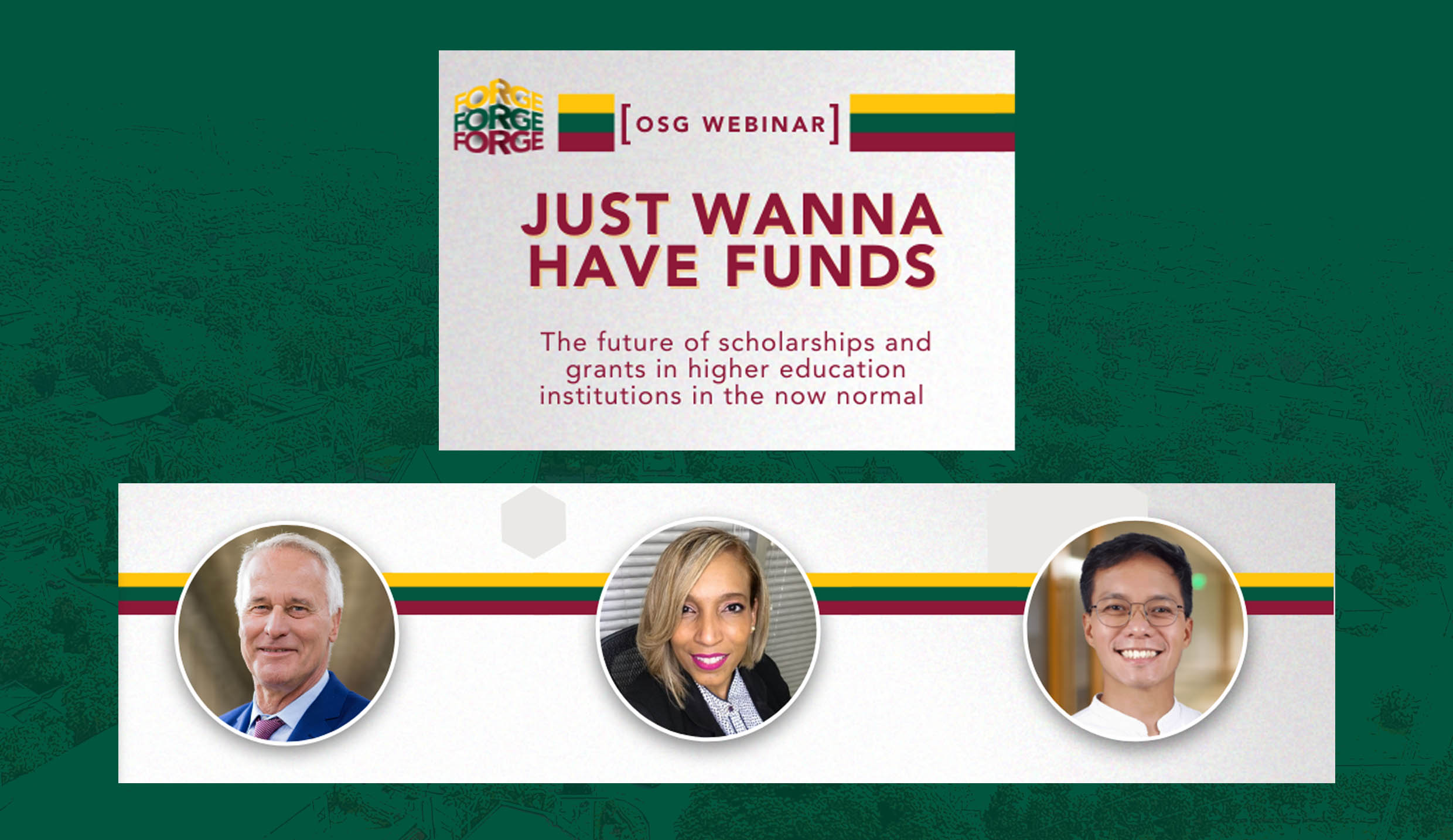 OSG to hold webinar on the future of scholarships and grants in HEIs
The Office of Scholarships and Grants (OSG) under the Office of the Vice Chancellor for Student Affairs (OVCSA) will host a conference on the future of scholarships and grants in higher education institutions on June 3 from 9 a.m. to 12 p.m.
The conference aims to assess the OSG's current programs, identify opportunities to solidify and strengthen financial assistance programs, and conceptualize and innovate new programs.
This is in response to the need to future-proof its services amid technological disruptions, pandemics, geopolitical and economic instabilities, and how these impact on services provided to the students.
OSG seeks to establish a solid foundation for its programs and services to be responsive to the needs of financially needy students in a timely and compassionate manner.
The conference will be a hybrid virtual program and in-person event at the Development Academy of the Philippines Conference Center in Tagaytay City.
With the title "Just Wanna Have Funds: The future of scholarships and grants in higher education institutions in the now normal," the webinar will feature three key speakers, namely: Achim auf der Heyde Meyer, president of the International Association of Student Affairs and Services (IASAS), Kristy Manette-Smith, manager of the Financial Advisory Services Department of the University of West Indies in Jamaica, and Richard Philip A. Gonzalo, assistant vice president for student affairs and director of the Office of Student Development Services of the University of the Philippines System.
Moreover, the upcoming OSG Webinar is part of the office's Annual Program Assessment and First Strategic Planning Workshop with the theme "FORGE: Future-Ready Opportunities and Responsibilities for Growth and Empowered Scholarships and Grants in UPLB," on June 2-4.(Angel Junice P. Lumba)