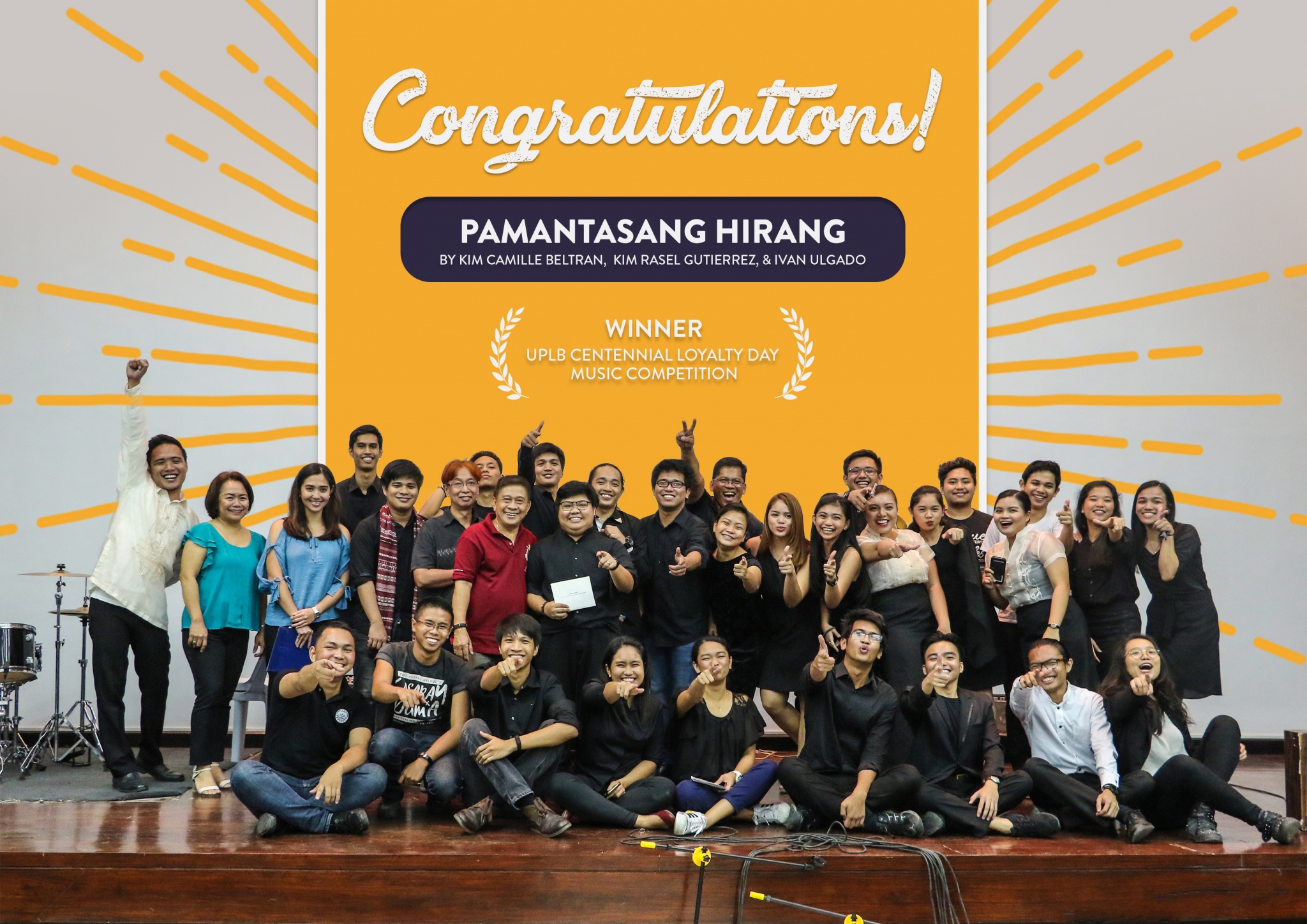 "Pamantasang Hirang" is 100th Loyalty Day theme song
An original composition that pays homage to the University hymn, "UP Naming Mahal," and the agricultural roots of UPLB, has been declared as the official song of the UPLB Centennial Loyalty Day.
Composed by alumnus Kim Camille Beltran, and students Kim Rasel Gutierrez, and Ivan Ulgado, "Pamantasang Hirang" speaks about the seeds that the University has sown in its students, and celebrates the fruits of its labors which it offers to the Filipino people.
"Pamantasang Hirang" bested six other finalists in the music competition that was held to jump-start the celebration of the 100th Loyalty Day in October. The songs written were based on the 2018 UPLB Loyalty Day theme "100 years of Uplifting Peoples' Lives and Beyond."
During the performance night on Aug. 30 at the REDREC Auditorium, Harmonya: The String Ensemble of UPLB, which counts the composers as its members, together with guest keyboardist Rusty Placino and flutist Marcelo Espiritu accompanied  singers Franz Oliva, Odraude Alub, Pearl Stephanie Orendain, and Bianca Meer,  in interpreting the winning song.
The cash prize for "Pamantasang Hirang" is PhP 25,000. The song will be performed at the Centennial Loyalty Day Alumni Awarding Ceremony on Oct. 9.
The music and songwriting competition was organized by the Office of Alumni Relations and the UPLB Alumni Association. (Jessa Jael S. Arana)
Aligned with our commitment to: