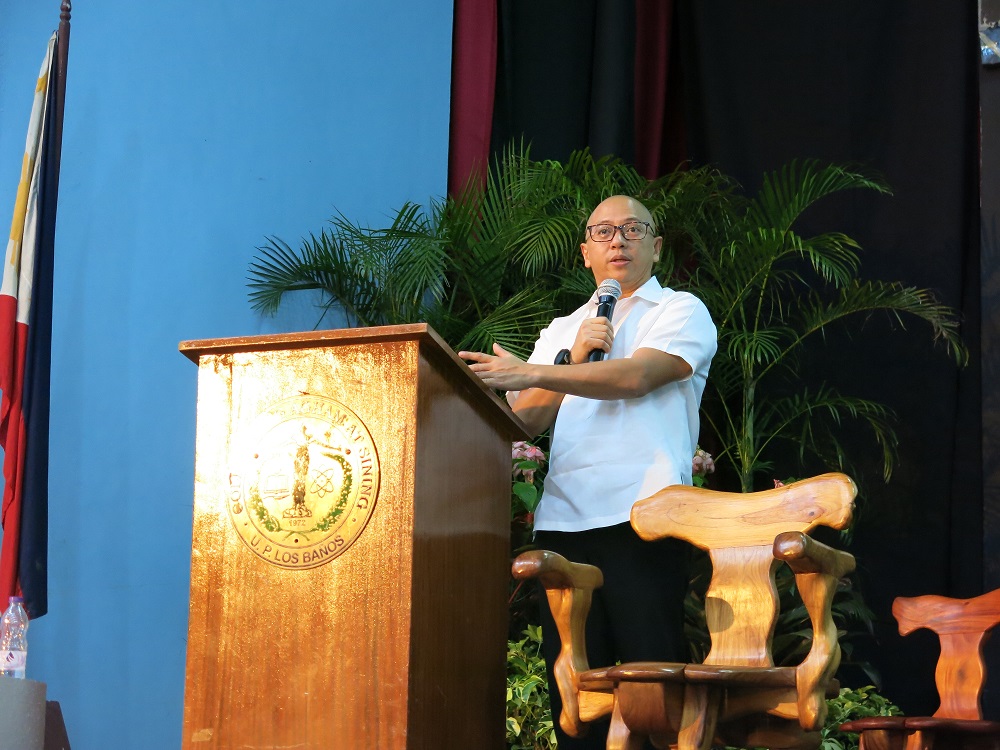 Ph laws ill-prepared for social media – former SolGen
Existing Philippine laws are not ready for the shift in power over information that social media has caused.
This is according to Atty. Florin Hilbay, an associate professor at the UP College of Law and former Solicitor General, in his lecture "Framing engagements on social media: legal and ethical perspectives" on Sept. 24.
He explained that libel laws were created with the rise of mass media in response to the vulnerabilities that power players posed.
Libel laws, he said, are more lenient for allegations against these people, such as government officials and actors, because they can utilize mass media to defend themselves.
This enables private citizens to express any comment or opinion against them without facing repercussions from the law. "It's a way by which we're able to equalize the relationship of power between the citizen and the power holder," Atty. Hilbay said.
But with the rise of social media, Atty. Hilbay said that libel laws are no longer enough to counter any false information spreading to the masses.
"It's so much easier to attack anyone today," Atty. Hilbay remarked. "The structure is agnostic when it comes to power. That power can be used by anyone and everyone. The structure itself does not necessarily promote freedom; it can be used to stifle freedom."
He noted that information on social media bypass traditional safeguards and fact-checking before making its way to the online feeds and consciousness of the masses.
"How do you enforce cyber libel? What do you do when you retweet, like, or share? Those things are still up for grabs, because the old rules of libel were created prior to the social media," Atty. Hilbay added.
Without rules to impose responsible posting and a system of validation and clarification, he said that facts become irrelevant when faced with millions of followers and free speech becomes hardly possible.
As these happen, the same structure that empowers the press, scholars, and educators is used to propagate trolls and hate speech, as reflected in the discourses between opposing political sides.
Amid the current social media landscape, Atty. Hilbay encouraged the audience to uphold honesty, integrity, and commitment to facts over the influence of personalities.
"Test those values by whatever they are doing. We can very well be rest assured that we're standing on a comfortable platform," he said.
The lecture was part of the General Education Conversation of the Department of Humanities-College of Arts and Sciences (CAS-DHUM).
Present during the event were Dr. Serlie Barroga-Jamias, vice chancellor for community affairs; Dr. Felino P. Lansigan, dean of CAS; Dr. Leonora M. Fajutagana, chair of DHUM; and students and faculty members. (Jessa Jael S. Arana)
Aligned with our commitment to: