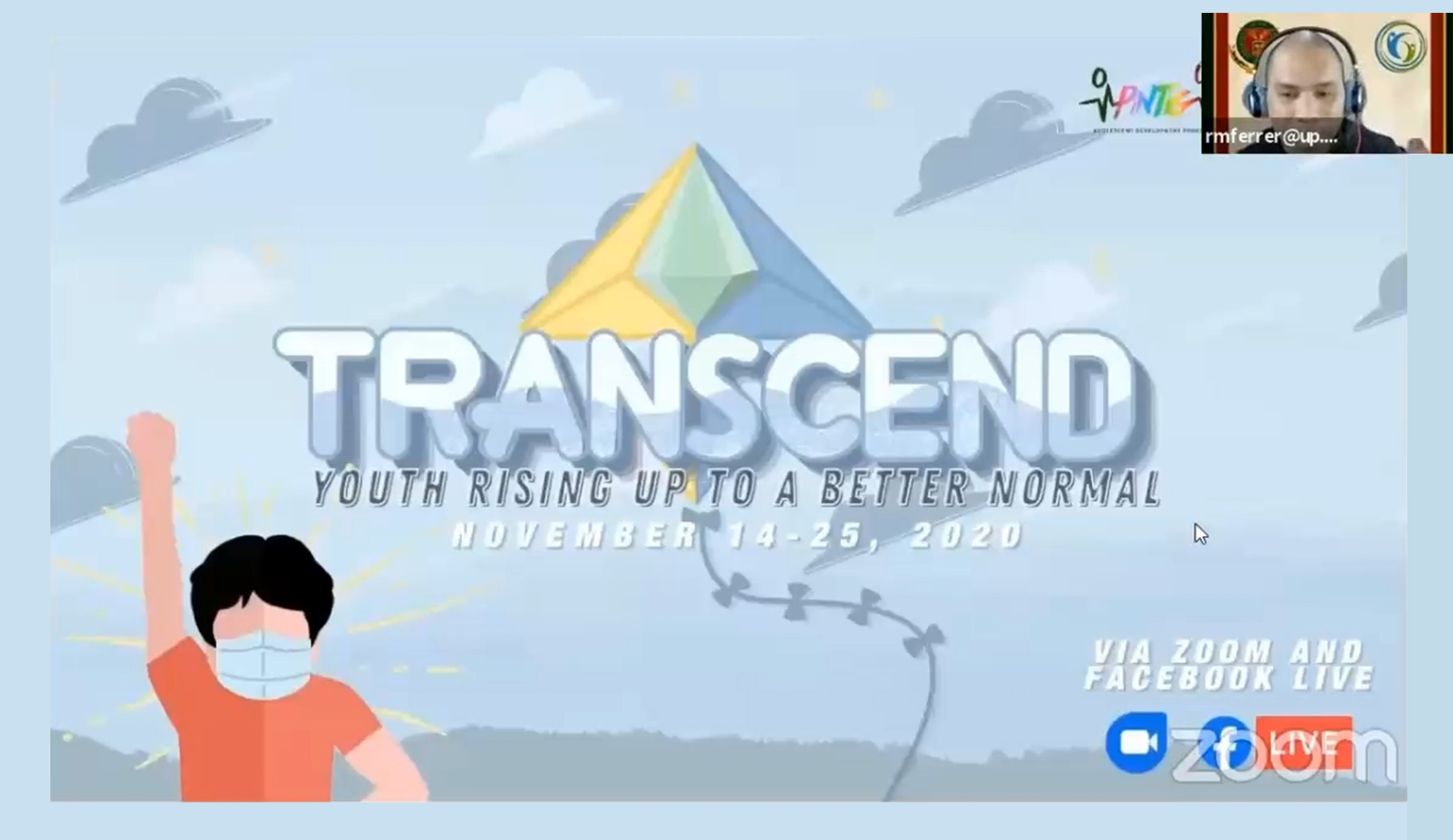 Pintig promotes youth as active agents of change
After homing in on self-care in its first episode, the Pintig Adolescent Development and Psychosocial Support Program (Pintig 8) follows up with a discussion on avenues for youth involvement in social change.
Entitled "Youth In Action: Youth Participation in the time of COVID-19," Pintig 8's second episode highlights the youth as important contributors to making social change happen.
Youth leaders Dr. Leonard Javier, a medical doctor and health sector advocate, and Grezielle Ann Esguerra, a coordinator for the Drive for Elbi Drivers initiative, led the online sessions via Zoom and Facebook live on Nov. 21.
Dr. Javier talked about the country's entangled struggles in health, education, agriculture, labor, and unemployment, which were only aggravated by the COVID-19 pandemic.
He highlighted how the state of social inequality in the country has made it difficult for many Filipinos to meet their basic needs, such as health care; and called on the youth to use what they have to get involved.
He encouraged them to use their time and energy to work with volunteer and relief initiatives to help those in need and learn more about the world. He said that the youth should also share their ideas about how things can be improved and to hold on to their ideals and aspirations.
"Oo, minsan suntok siya sa buwan, pero that's exactly the point of ideals. Otherwise, we're just living to survive," he said.
As more young people go out to communities, he advised them to ask questions and learn from the most vulnerable and those who have served long in the field and to listen to their stories and understand their struggles.
He also asked them to truly immerse themselves in community work by reflecting and understanding the importance of what they are doing, and to work with and rely on each other.
The second discussion, led by Esguerra, focused on the youth's role in modern bayanihan, such as what the Drive for Elbi Drivers initiative showed when the nationwide community quarantine severely affected the livelihood of public transport drivers.
By teaming up with other individuals and organizations, this youth-led initiative was able to raise funds to purchase food relief packs, grocery items, and even face masks and face shields for hundreds of jeepney drivers and their families in Los Baños, Laguna. They have also helped Benguet farmers distribute their harvests by purchasing their fresh produce for Los Baños drivers.
Aside from asking for donations, they have also partnered with student organizations and artists in generating additional funds by selling goods and by holding online concerts.
Drive for Elbi Drivers has also been instrumental in helping Los Baños drivers find alternative ways of earning with the community quarantine still in place by promoting their small businesses.
Esguerra said that this experience has not only enabled them to know the people they are helping but has also widened their network of other independent organizations who are regularly conducting donation drives.
"Modern bayanihan promotes empowerment of individuals through innovations and actions," she said.
She advised those who would like to create similar initiatives to work as a group and welcome changes and contributions from joining individuals. She also encouraged them to make use of the internet to access information, fact check, educate, and to disseminate information and reach a wider audience.
As Drive for Elbi Drivers demonstrated, she said that bayanihan has expanded to the virtual community and encouraged those who want to involve themselves in this task to begin and be determined in their actions to see the changes and results that they envision for the community.
Pintig 8 will have its culminating episode on Nov. 25, 5PM which will be streamed live on their Facebook page. (Jessa Jael S. Arana)