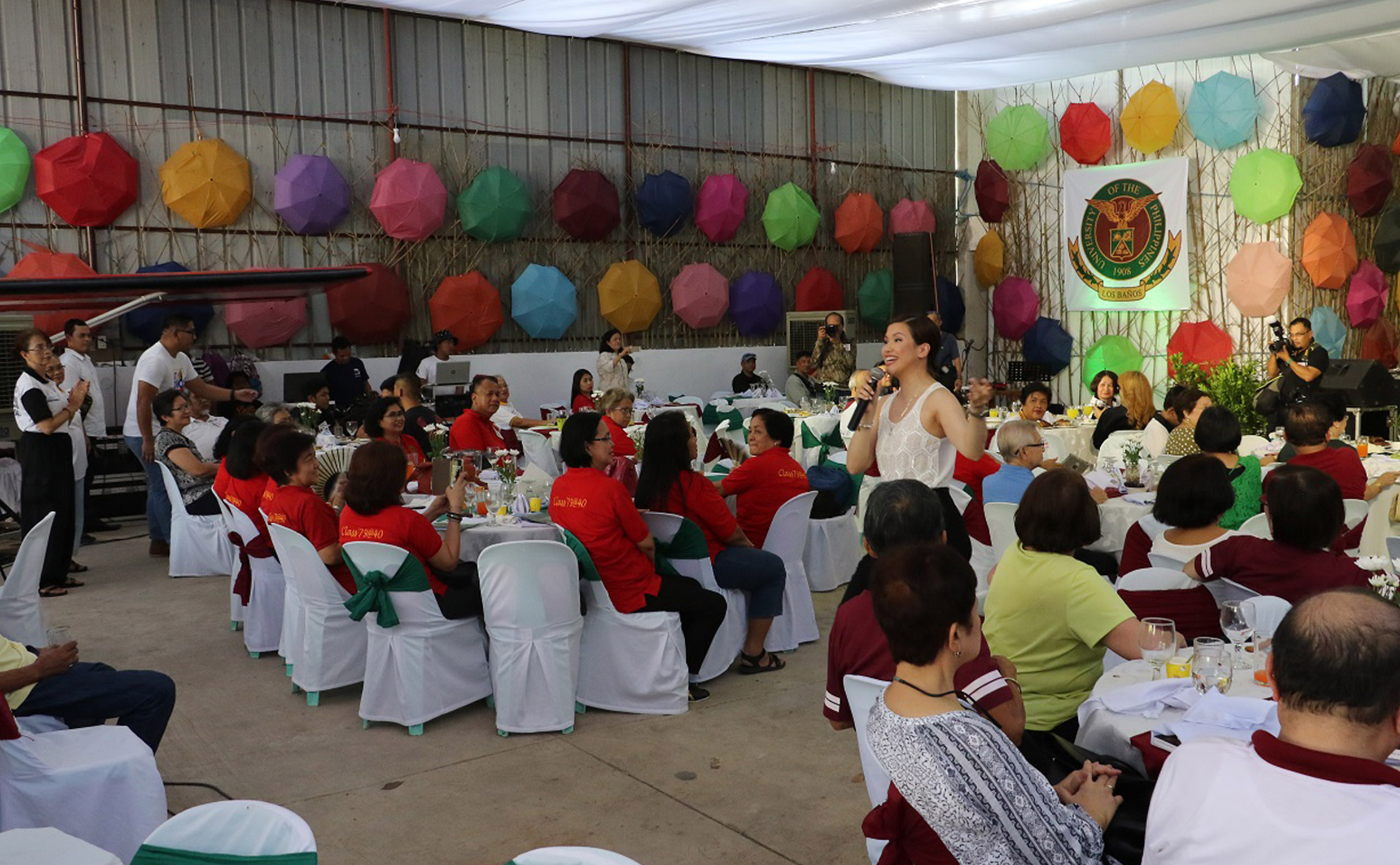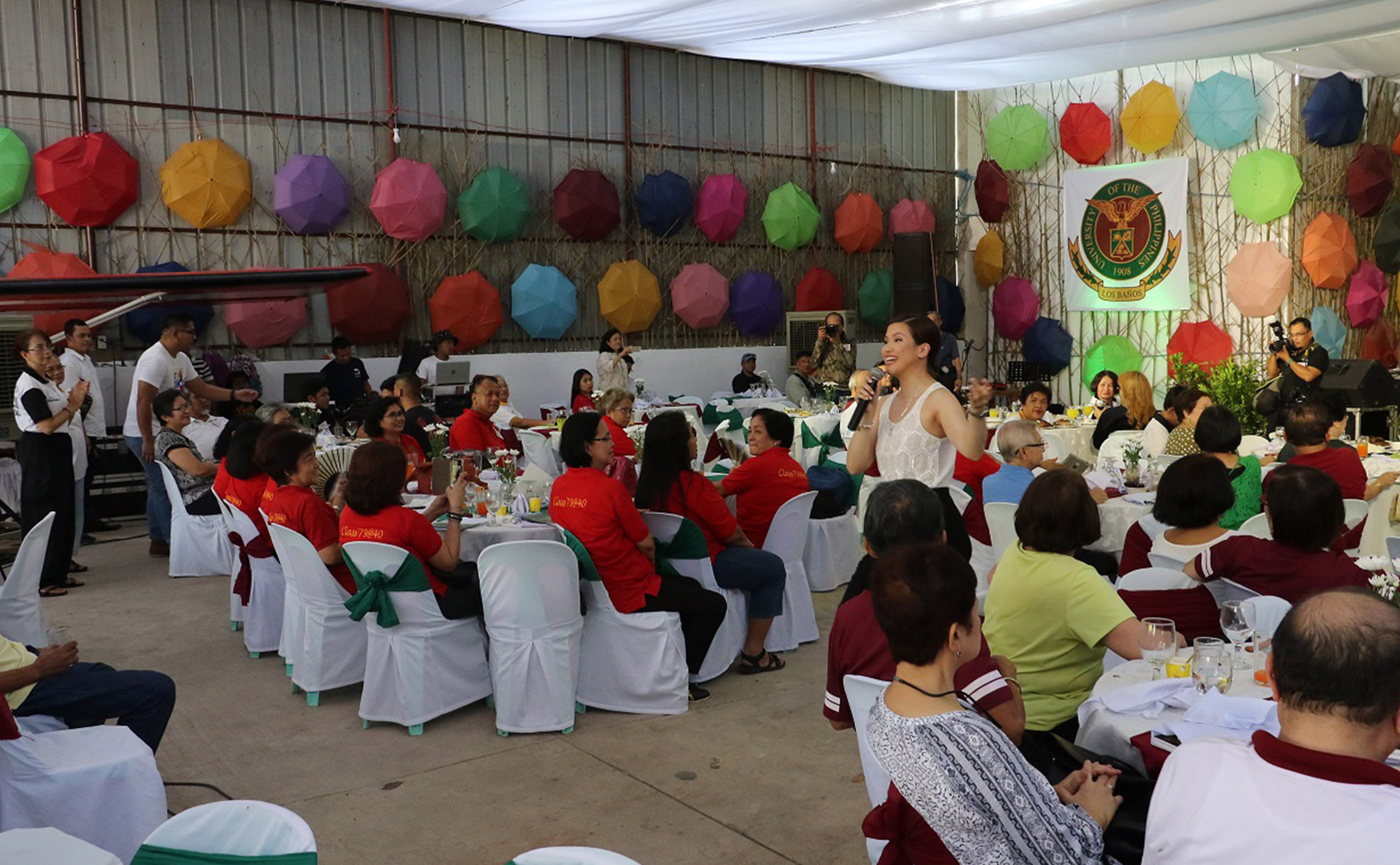 'Prelude' marks 18 years of pre-Loyalty Day festivity
Good traditions tend to last. This, the Loyalty Day Prelude has proven over the years.
The annual gathering that signals the fast approaching Loyalty Day celebration at the campus marked its 18th year on Oct. 5 at the Barradas Airstrip in Tanauan, Batangas.
Once again, the Prelude delivered to become a day of merriment where UPLB graduates and their families were treated to good food, music, and the company of fellow alumni from different generations.
The prelude has been a staple since 2001 to create a special event where alumni can reunite with old friends, classmates, and former teachers without having to worry about paying a fee.
Leading the event were couple Mannie and Daisy Barradas (BSA '70 & '68, respectively), UP Regent Francis Laurel (BSA '69), and Crisanto Gualberto II (BSA '62).
Over the years, the Prelude has attracted a growing number of attendees. Mannie Barradas, now the president of the College of Agriculture and Food Science Alumni Association, recounted that at first, there were less than 100 of them. Last year, that number has grown to 611 registered attendees, with about 30% coming from younger alumni.
The 2019 Prelude was punctuated by performances from the Laurel clan, including a song number from singer and stage actor Cocoy Laurel.
Dr. Cielito Habito, this year's UPLBAA Presidential Awardee, also led the launching of the book "The oppressively hot rising sun over the UPCA campus." His father, the late Dr. Celestino Habito, a graduate and former faculty-administrator of the then UP College of Agriculture (UPCA), authored the book that was published posthumously. It contains his personal memoirs of the Japanese Occupation at UPCA.
During the program, the lead organizers expressed their commitment to host the Loyalty Day Prelude for as long as they could and expressed their hopes that more alumni will add to their number in the coming years.
"Habang kaya pa ho naming tatlo, ay kami na lang muna. Basta ang importante, kayo ay magyakag ng ating mga batchmate, ng mga graduate ng UPLB," the Barradas patriarch said. (Jessa Jael S. Arana)
Aligned with our commitment to: