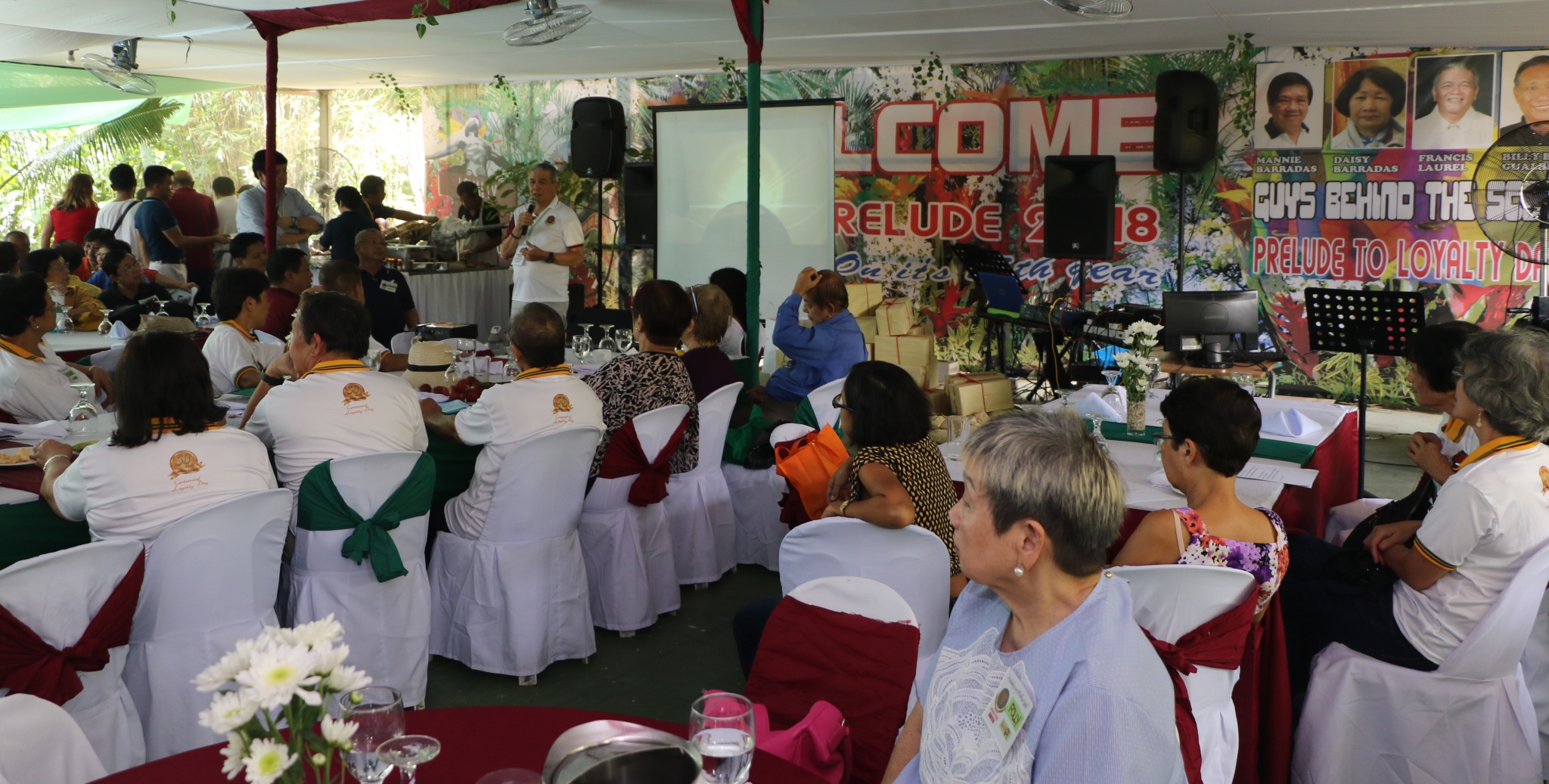 'Prelude to LD' brings together alumni from near and far
Ask anyone who has attended the annual "Prelude to Loyalty Day" event in Tanauan, Batangas and you will hear stories of abundance of good food, music, and laughter, as classmates reconnect and attendees gain new friends.
Perhaps unknown to many, the event gathers a sizeable number of UPLB alumni and their families on the Saturday preceding the actual Loyalty Day celebration itself.
"The idea of having a Loyalty Day prelude started when we realized that we only get to see our batchmates and friends in college during sad occasions like when someone has died and we see each other at the wake," started Daisy Barradas (BSA '68), one of the hosts of the regular gathering, on this year's edition held on Oct. 6.
"We thought, why not organize an annual occasion where we all can gather to celebrate life," she continued.
Together with her husband, Mannie (BSA '70), and fellow alumni UP Regent Francis Laurel (BSA '69) and Crisanto Gualberto II (BSA '62), the four have since kept this tradition alive since 2001.
The Barradas family owns an airstrip in Tanauan City with an event hall and other amenities that could accommodate a large number of guests where the Prelude is held.
Attendees keep on increasing every year because it is open to all alumni and their families.
During the short program to open this year's 'Prelude,' the UPLB Alumni Association (UPLBAA) honored the four hosts for their generosity and support to UPLBAA and the Loyalty Day celebration.
For. Leo Ballesfin, president of UPLBAA, led the informal reporting of the organization's accomplishments and plans, including the proposed Tahanan ng Alumni.
Present during the event were Chancellor Fernando C. Sanchez, Jr.; Dr. Sue Liza C. Saguiguit, director of the Office of Alumni Relations (OAR) and assistant to the chancellor; and Dr. Mimosa C. Ocampo, past OAR director.
Also present were Dr. Reynaldo L. Villareal, over-all chairman of Class of '68, this year's Golden Jubilarian; and Dr. Nelia T. Gonzalez, former UP Regent. (KEAraguas)