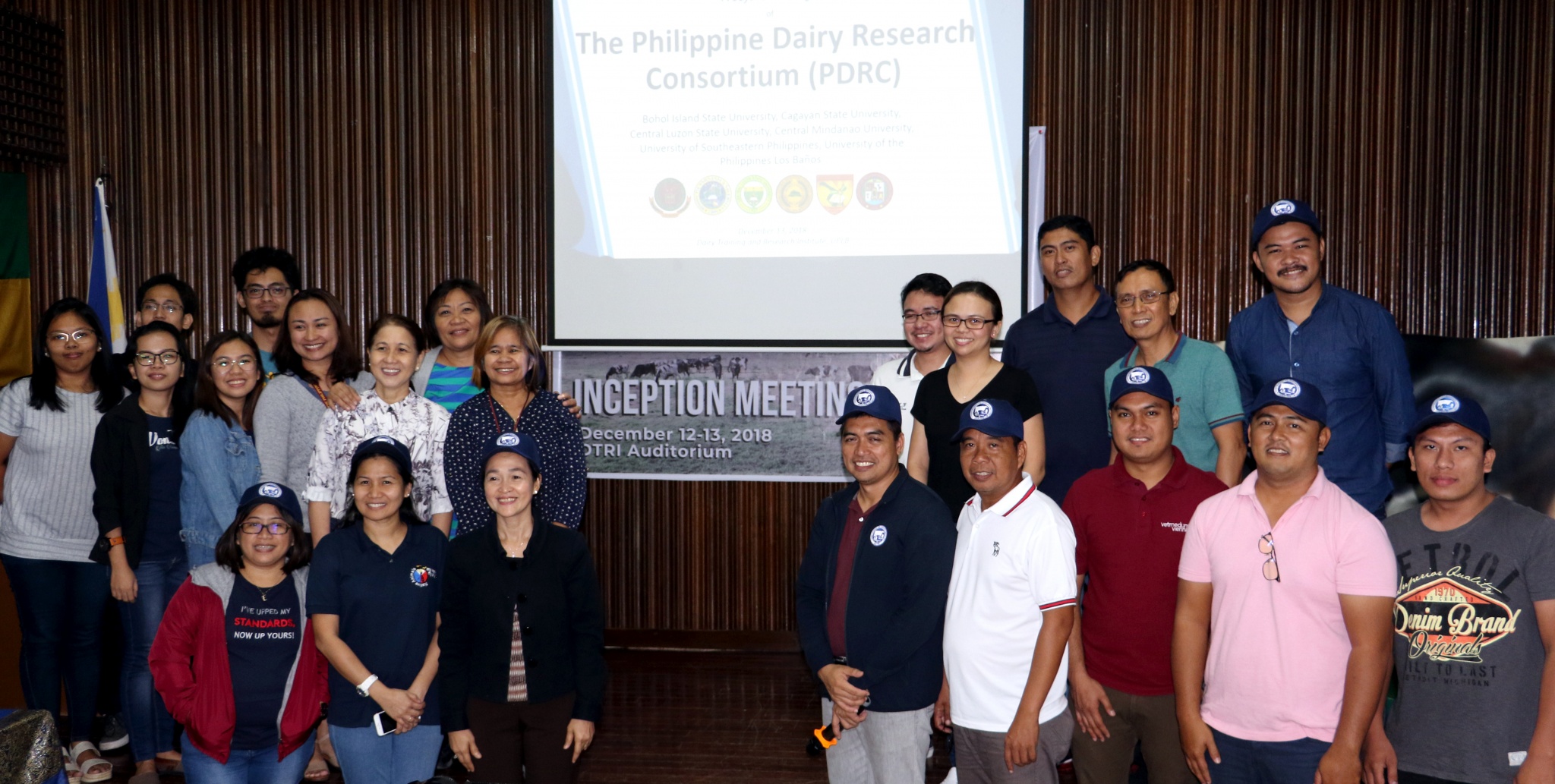 R&D & academic institutions form dairy consortium
A new consortium that aims to enhance the dairy industry and improve milk production in the country was recently formed by research and development agencies and academe at the UPLB Dairy Training and Research Institute (DTRI).
The Philippine Dairy Research Consortium, composed of UPLB, Cagayan State University, Central Luzon State University, Bohol Island State University, Central Mindanao University, and the University of Southeastern Philippines, was soft launched on Dec. 13 at the DTRI Auditorium.
The National Dairy Authority and the Philippine Council for Agriculture, Aquatic, and Natural Resources Research and Development of the Department of Science and Technology (PCAARRD-DOST) are also part of the consortium.
The consortium will implement the five-year 129 million-peso program entitled "Assisted reproduction, nutrition, and health interventions for enhanced dairy cattle productivity and milk safety," funded by PCAARRD-DOST. It had its inception meeting on Dec. 12-13 at the same venue.
"UPLB-DTRI has been in existence for two generations, and we feel that DTRI cannot do it alone," said Dr. Dr. Amado Angeles, director of DTRI. "Kailangan na dumami ang indiviuduals na gagawa ng relevant research on dairy."
Dr. Angeles explained the consortium's vision towards a sustainable dairy industry that would satisfy the dairy requirement of the country.
He identified the need for collaborative research and the development and promotion of technologies that would be in harmony with the national agenda.
Dr. Angeles proposed the objectives, research thrusts, activities, action plan, and roadmap of the consortium.
He also expressed his intent to recruit more universities and colleges to the consortium.
Representatives of each member state universities took part in a toast, signifying their cooperation in working towards the consortium's goals. (Mark Jayson E. Gloria)