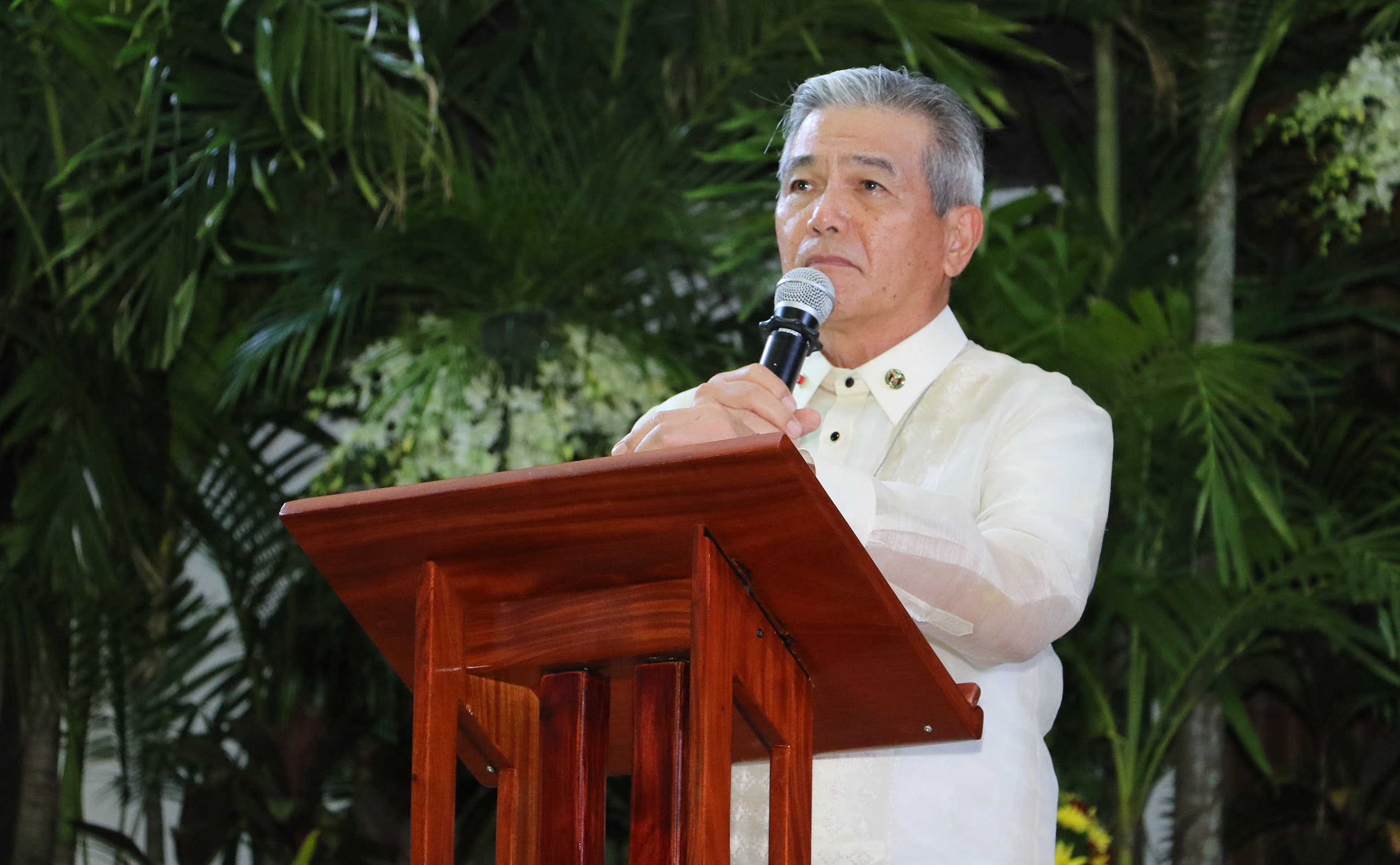 Regent Laurel is UPLB virtual commencement guest speaker
Hon. Francis. C. Laurel, an alumnus and a member of the UP Board of Regents, is the guest speaker at UPLB's 48th Commencement Exercises that for the first time in history will be done virtually on Aug. 15 due to restrictions caused by the COVID-19 pandemic.
Regent Laurel graduated with a Bachelor of Science degree in Agriculture from UPLB in 1970, magna cum laude. He was a member of the third batch of BSA students who majored in agribusiness at the UP College of Business Administration, now the Cesar EA. Virata School of Business in Diliman. Upon graduation, he received the Joaquin Gonzalez Award for Academic Excellence and was inducted to The Honor Society of Phi Kappa Phi and Gamma Sigma Delta Honor Society of Agriculture.
After short stints as economic researcher at the Congressional Economic Planning Office and as agribusiness specialist at the Greater Manila Terminal Food Marketing, Inc., he pursued his graduate degree. He finished his Master of Business Administration at the Northwestern University Kellogg School of Management in Chicago, Illinois, USA in 1972 after which he took on management positions until he became chief executive officer (CEO) of his own enterprises.
Regent Laurel worked at Citibank N.A. where he quickly climbed the leadership ladder ultimately becoming its assistant vice president in 1978. From the banking industry, he entered the world of business through his family's joint venture with Japanese Tadao Yoshida – the YKK Zipper Philippines, Inc., now known as YKK Philippines, Inc. YKK Philippines is known for its quality, inventive, and agile zippers and fastening products. He was its vice president from 1978-1981, and ultimately its president and CEO until 2017.
Regent Laurel continued to diversify his business portfolio, successfully breaking into the car dealership industry. He is the president and CEO of Toyota Batangas City, Inc. and Toyota Camarines Sur, Inc. He also returned to the banking industry, this time at the Rizal Commercial Banking Corporation, first as independent director, and later as a member of its advisory board.
Regent Laurel has held leadership positions in the Philippines-Japan Society, Inc., Philippines-Japan Economic Cooperation Committee, Toyota Dealers Association, Philippine Exporters Foundation, Garments Business Association of the Philippines, and Philippine Chamber of Commerce and Industry.
He is a founding and charter member of the International Chamber of Commerce Philippines, Inc., Federation of Philippine Industries Charter, and Makati Business Club. At UPLB, he was a charter member of the then UPLB Development Foundation, Inc. and founding member of the College of Economics and Management (CEM) Alumni Foundation, Inc.
Regent Laurel is a recipient of the Order of the Rising Sun, Gold Rays with Neck Ribbon from His Majesty the Emperor of Japan in 2011. He also received the People Management Association of the Philippines Award of Distinction in the Field of Management in 1991, and Philippine Center of Entrepreneurship's Most Inspiring Batangueño Entrepreneur recognition in 2008.
On Nov. 14, 2016, he was appointed to the UP Board of Regents, the highest governing body in the UP System.
Regent Laurel is of the third generation of the esteemed Laurel clan of Batangas, with former President Jose P. Laurel as its patriarch. (Mark Jayson E. Gloria)
Aligned with our commitment to: