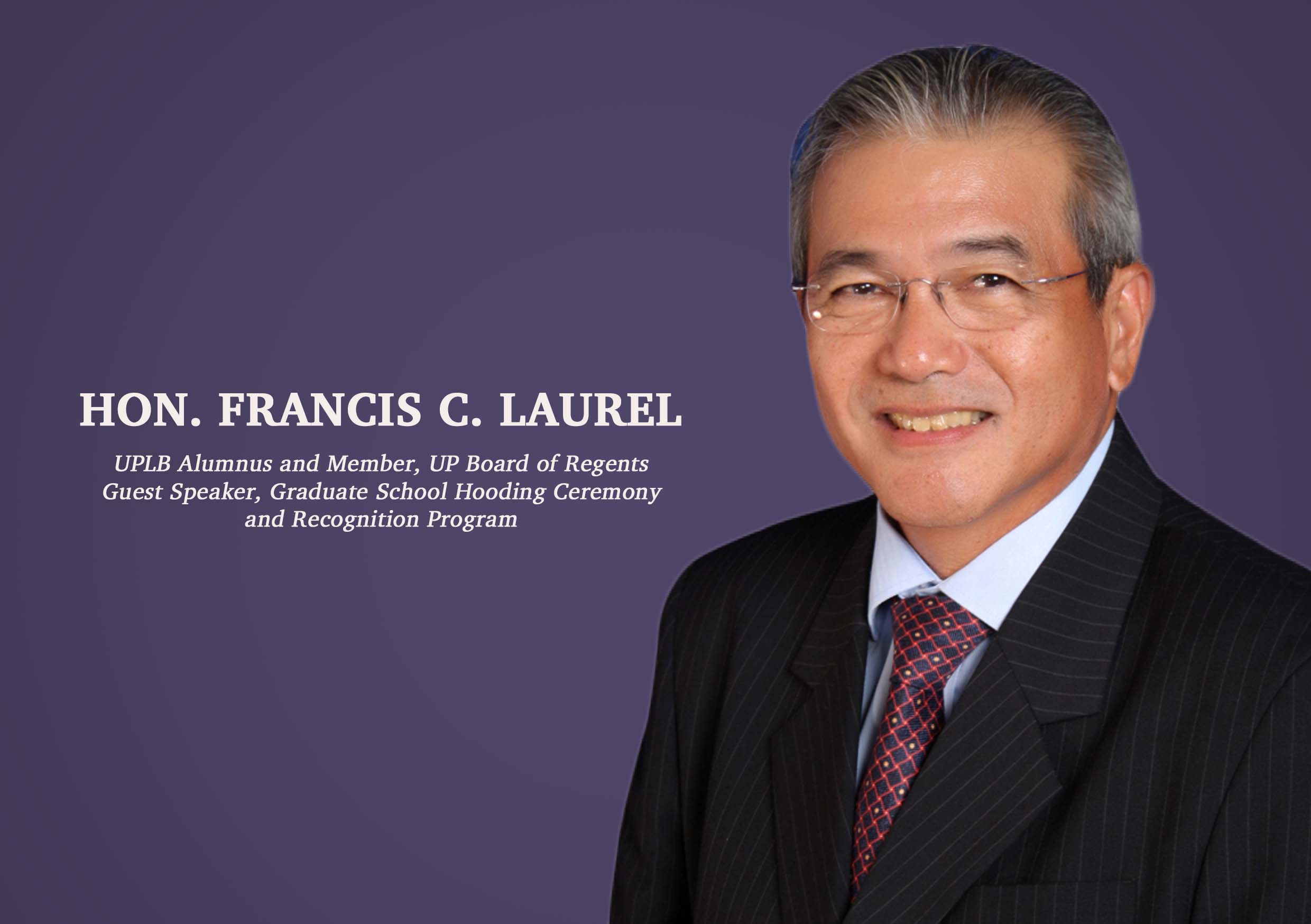 Regent Laurel to speak at GS Hooding, recognition rites
UPLB alumnus and UP Regent Francis C. Laurel is the guest of honor and keynote speaker at the Graduate School's (GS) Hooding and Recognition Ceremonies on June 22, at 6:00 PM, at the DL Umali Freedom Park.
The GS Class of 2018 has produced 306 master's and 83 doctoral degree holders. UPLB will confer the degrees to them and present academic regalia to PhD graduates, as well as honor the top five outstanding graduates at both levels during the program.
Regent Laurel earned his BS Agriculture (BSA), magna cum laude, from UPLB in 1969. He was part of the third batch of BSA students who majored in agricultural business through the then UP College of Business Administration (now Cesar EA. Virata School of Business) at Diliman. It is the precursor of the BS Agribusiness Management offered by the College of Economics and Management.
He later pursued his Master of Business Administration at the Kellogg School of Management, Northwestern University in Chicago, Illinois, USA. He is the president of Toyota Batangas City, Inc., Toyota Camarines Sur, Inc., and the Philippines-Japan Society,  Inc. He is also the past president and chief executive officer of YKK Philippines, Inc.
Regent Laurel was appointed to the UP Board of Regents by President Rodrigo R. Duterte on Nov. 14, 2016. Last year, he was named as the UPLB Alumni Association Presidential Awardee. In his message of acceptance, Regent Laurel attributed to UPLB his values of honor and excellence.
"These two have become the centerpiece of my life. I have viewed them as guides in all my decisions and strategic plans. Honor and excellence have become my formula for success," he said. (Mark Jayson E. Gloria, with information from www.up.edu.ph)