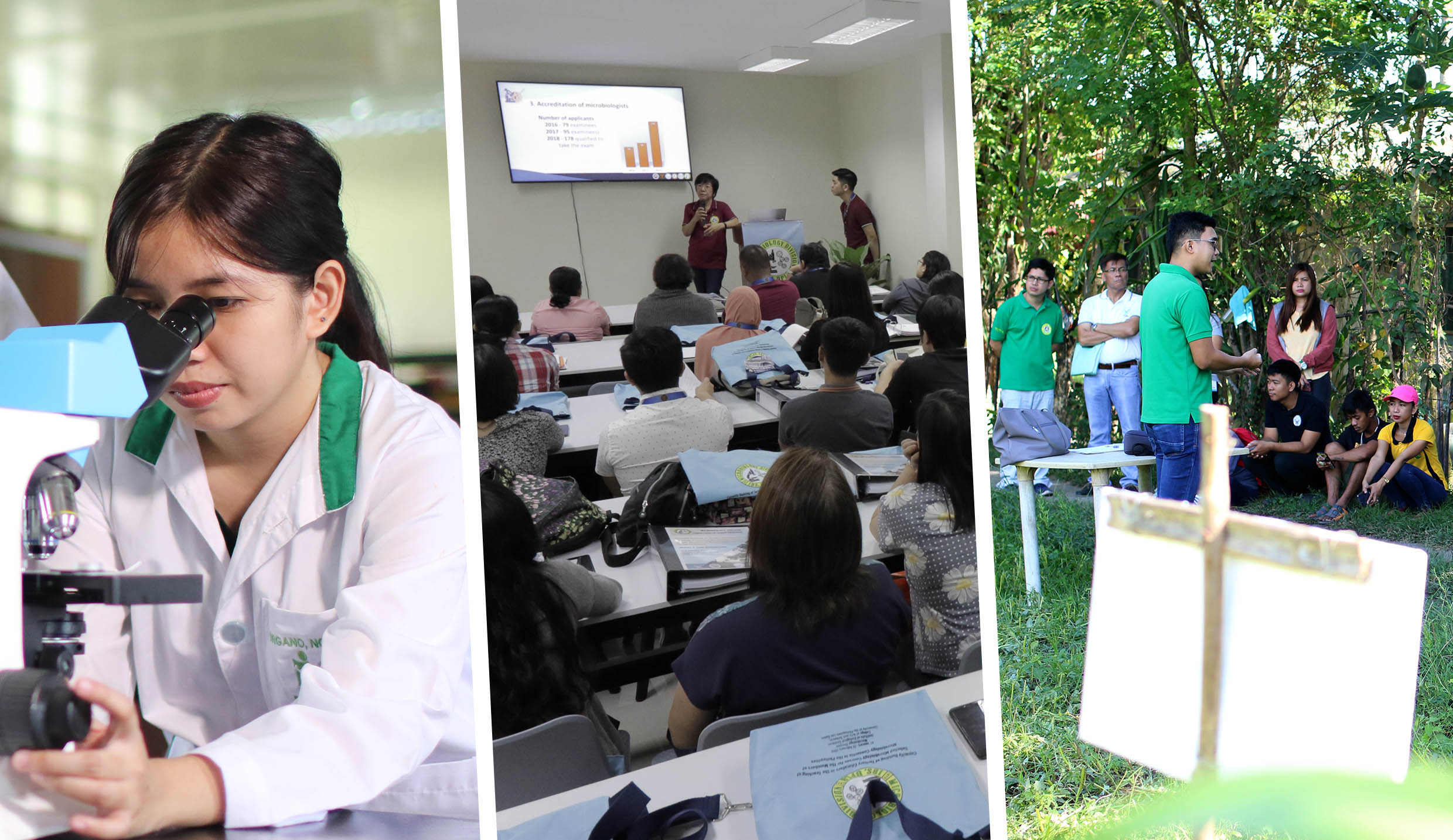 RWC presents new amendments for REPS welfare at consultation
The UPLB REPS Welfare Council (RWC) initiated a consultation with the UPLB REPS (Research and Extension Professional Staff) via video conferencing on Nov. 24 to present new amendments to the standardized criteria for hiring, use of the UPLB Development Fund, and formalization of the REPS grievance procedure. The RWC will forward these amendments to the Office of the Chancellor for approval.
The RWC presented the revised standardized criteria for hiring to include additional criteria to suit the needs of the hiring unit in addition to the minimum qualification standards indicated by the Civil Service Commission. All applicants will also be required to submit an expanded curriculum vitae to facilitate evaluation.
Further revisions are in the pipeline to give UPLB contractual workers and current REPS a better chance at applying for university positions. REPS might soon earn additional points from their performance ratings such as from participating in committees, their publications, and administrative work. RWC is also working toward assigning points to outputs dating back to the applicants' original appointment as a contractual worker and crediting the years that an applicant has worked for a different government office.
The RWC also presented amendments to optimize the use of the UPLB Development Fund. In consideration of the imposed travel limits due to the on-going pandemic, the REPS Development Fund (RDF) committee has proposed to expand the fund toward supporting more scholarly activities including publishing in local and international journals and organizing virtual seminars, workshops, and conferences.
Another step toward promoting REPS welfare has been the on-going formalization of the grievance procedure. Heading these efforts is the UPLB Grievance Committee, the first of its kind in the UP System.
The RWC presented the current draft of the grievance procedure which indicates that grievances may first be addressed internally within the unit or department, according to the Collective Negotiation Agreement (CNA) of the All UP Academic Employees Union (AUPAEU). Should the parties fail to reach an agreement, the REPS may file a formal grievance complaint by writing to the REPS Personnel and Fellowship Committee at the RWC.
The committee will then be tasked to form and recommend a mode of action of the administration through the Office of the Chancellor which will be approved by both the Chancellor and the president of AUPAEU.
The consultation meeting was attended by Dr. Merdelyn Caasi-Lit, vice chancellor for research and extension. Dr. Lit called upon the REPS to collaborate with the RWC in securing REPS welfare.
"Tulungan ninyo kami para palakasin at paligayahin ang REPS so we can achieve more in the next three years," she said.
This is the second REPS consultation conducted this year, with the first one done in January. (Jessa Jael S. Arana)