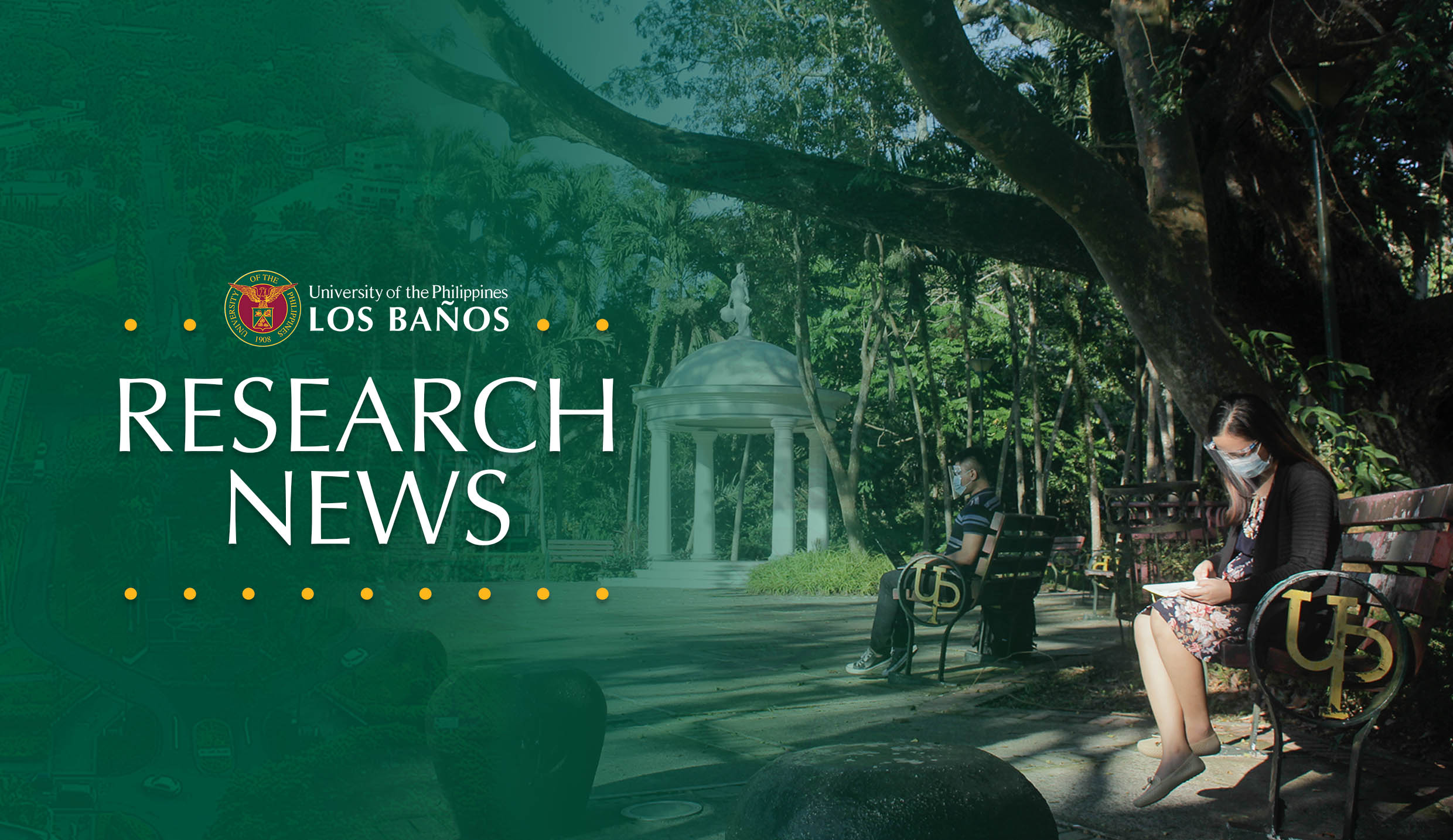 Safeguards of UPLB Animal Research
Many of what has been accomplished and discovered in research has been largely aided by animals. For instance, insulin was first tested against diabetes mellitus in dogs, different anesthetics and their effects were extensively studied in laboratory rats, and penicillin was proven to be an effective antibiotic after observing its effect in laboratory mice.
Using animals is a common practice in research to help scientists and researchers determine the effects of certain conditions in living organisms. Some researches may also involve animals due to its indirect effect on human well-being such as in food and agriculture, or in better understanding the natural world.
For UPLB, ensuring the human and ethical treatment of animals in research is one of its main concerns, since many of its research, instruction, and extension activities are directly concerned with animals, be it developing new feeds or vaccines for livestock, or studying a species and its interactions with the environment.
In compliance with Republic Act 8485, or the Animal Welfare Act of 1998, and Department of Agriculture Administrative Order No. 40 on Rules and Regulations on the Conduct of Scientific Procedures Using Animals, UPLB established the Institutional Animal Care and Utilization Committee (IACUC) under the Office of the Vice Chancellor for Research and Extension (OVCRE) to help safeguard the welfare of animals used in scientific procedures, research and instruction of concerned units in the University.
Since it was formed in 2016, IACUC has remained committed to upholding the human and ethical care and use of animals in the instruction, research, testing, and public service activities conducted by various UPLB units and their affiliated research institutions.
The IACUC implements guidelines and procedures for the use of animals in research purposes, as recommended by the scientific community and the RA 8485 and Administrative Order no. 40. These include the 3R's of Russel and Burch (Replacement, Reduction, Refinement) and the International Guiding Principles for Biomedical Research Involving Animals.
The IACUC evaluates and approves the scientific protocols that are conducted in animals, monitors how UPLB units manage and keep the animals that they use and inspects laboratories designed for animal research. They also aid faculty and researcher principal investigators in filling up the protocol review form and other procedures involving animals.
From 2018 to 2021, the IACUC reviewed a total of 116 protocols from UPLB's various research units.
These researches are conducted by the College of Agriculture and Food Science (CAFS), College of Veterinary Medicine (CVM), College of Arts and Sciences (CAS), National Institute of Molecular Biology and Biotechnology (BIOTECH), Museum of Natural History (MNH), College of Human Ecology (CHE), and College of Forestry and Natural Resources (CFNR).
Dr. Maria Amelita Estacio, a professor at CVM, leads IACUC as the committee chair. She underwent various trainings on IACUC and laboratory animal care and management abroad. She is also actively involved as a resource speaker on IACUC, protocol review, and laboratory animal workshops organized by the Bureau of Animal Industry (BAI), Philippine Association of Laboratory Animal Science (PALAS), and government and private universities in the Philippines.
She was also a member of the technical working group (TWG) that revised the DA Administrative Order no. 40. She has been the veterinarian representative of the UP Diliman IACUC since 2008. Joining her are Dr. Mark Joseph Desamero, also from CVM; Dr. Maria Dalisay Maligalig from the Institute of Biological Sciences-CAS; Dr. Julienne Maria Undine Quimio from the Institute of Animal Sciences-CAFS; Dr. Yusuf Sucol from the School of Environmental Science and Management; Dr. Andres Saguibo, from the BIOTECH; Jose Limbay Lahi Espaldon, from the Ugnayan ng Pahinungod; Dr. Juancho Balatibat, from the CFNR; and Dr. Jonna Rose Maniwang and Miss Ruth Almario from OVCRE. Recently, the UPLB IACUC members attended the 2021 PALAS Scientific Conference as part of their continuous education on IACUC, protocol review, and animal research.
In Dr. Estacio's official statement, she underscored their committee's support to UPLB by upholding Animal Research Ethics and Integrity in the university's research and extension services.
"We invite all researchers, extension workers, and all constituents of the university to join us in pursuing research with honor and excellence, in all fields of study," she said.
The committee continues to follow its mandate of safeguarding animal welfare in UPLB research, ensuring excellence in the various aspects of the university's activities and initiatives. (Jessa Jael S. Arana)