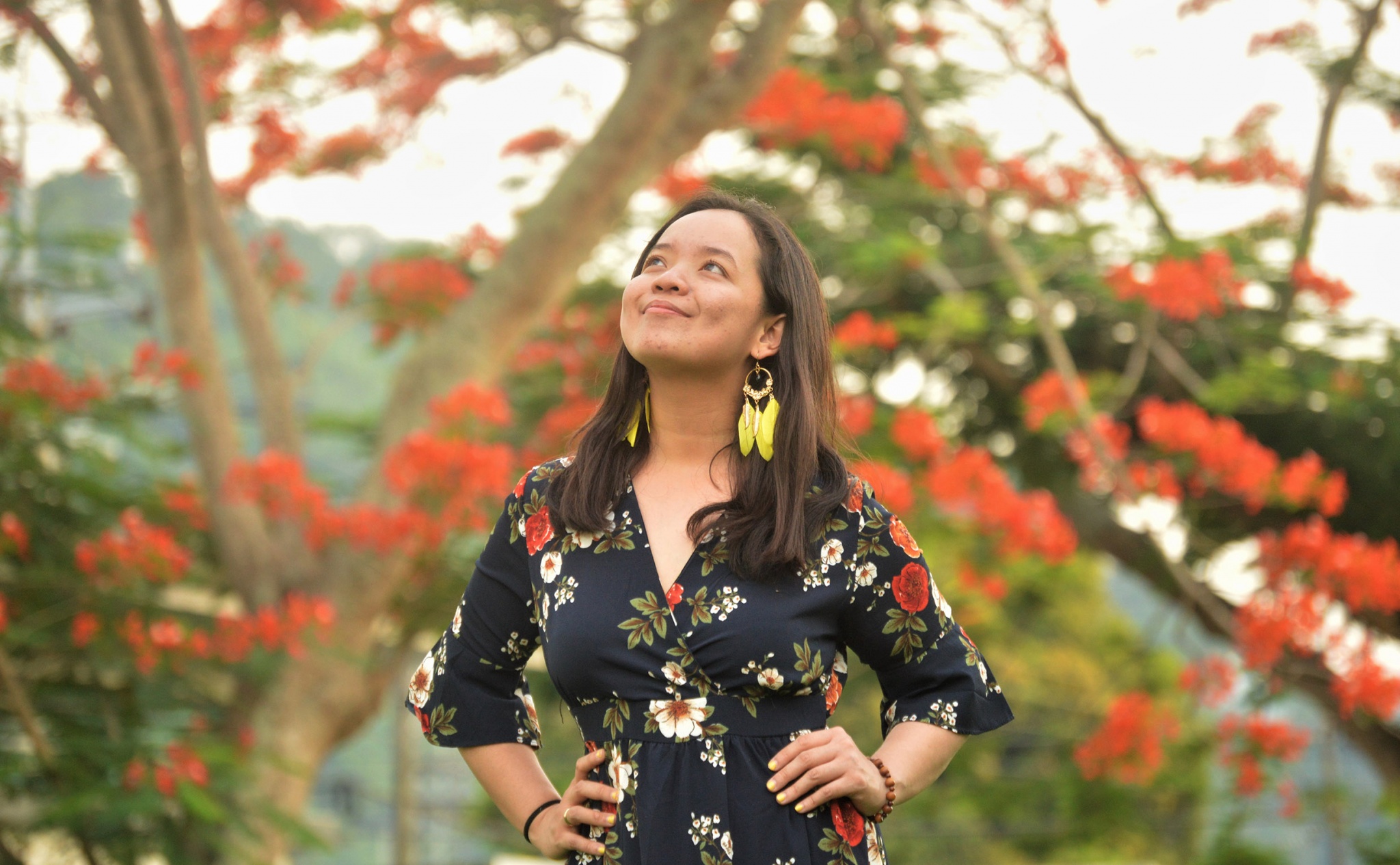 Sam Timbreza – fighter, survivor
The university is akin to a battlefield with everyone facing his or her own ordeals that only vary in magnitude or dimension, but all serving to test a person's strength and character.
In UPLB, there is one survivor who has defied the challenges thrown at her, and now she is ready to claim her victory at UPLB's 47th Commencement Exercises.
Even before entering UPLB, Samantha Johanna T. Timbreza had already been fighting her own battle. In second year high school, Sam was diagnosed with lupus, an autoimmune disease that caused her to temporarily stop studying.
As if her situation was not enough, she went through depression and her faith was challenged. Her family struggled financially to sustain her health expenses, which included chemotherapy sessions.
The young fighter did not give up, and soon, she saw a silver lining: she was declared on remission. Fired up by a renewed hope and enthusiasm, Sam returned to finish high school, and took the UP College Admission Test (UPCAT) at the age of 22.
Her hopes, however, were doused when she found out that she did not pass the exam. But she had not gone through life's challenges and conquered them in order to be defeated again.
She held on and took advantage of a golden opportunity awaiting her when she found out that her UPCAT scores allowed her to apply for reconsideration. She was waitlisted for BS Development Communication, and she made sure not to waste the second chance.
Things became even better when she was selected as a scholar of the Department of Agriculture-Bureau of Agricultural Research (DA-BAR).The scholarship covered her tuition fees and other major school expenses.
Academic life was not necessarily difficult for Sam because she loved studying. She enjoyed quizzes and exams. While her health condition prevented her from joining student organizations, she cultivated deep friendships with her classmates.
When her kidneys failed during her third year in the university, it was these friends who raised money to help fund her dialysis sessions.
Sure, it was another battle for Sam, but she chose to be strong. Today, after five and a half years of studying, of fighting seemingly insurmountable battles, and of overpowering her weaknesses, Sam will receive her university degree as the lone magna cum laude and the valedictorian of the College of Development Communication Class 2019.
Sam was a figure of hope and survival during an event of the Office of Student Affairs on June 13, when graduating scholars and their benefactors, including Sam and DA-BAR, were recognized.
In her testimonial speech, Sam shared her story to her fellow scholars, who like her, have survived their own battles.
"I want you to know that the only reason I stand here before you—happy, breathing, alive—is because there is a God who moves in mysterious ways," she said.
"I like to think that God is the first 'development communicator.' He would never impose what He thinks is good for you, because He values your 'participation' and 'agency' more," she continued.
"By having faith—not only in Him, it could be faith in yourself, in your family, in the Filipino people—grace can flow. Faith is the channel of grace," Sam concluded.
The battle continues for Sam. She has entered the workforce and in between her busy schedule as a development worker, Sam undergoes dialysis.
Sam would like to one day sponsor scholars as her way to pay forward, to be of help to the next generation of students who will be facing their own battles in the university. (KEAraguas with excerpts from Sam Timbreza's Testimonial Speech. Photo credit: Edgar Bagasol, Jr)
Aligned with our commitment to: