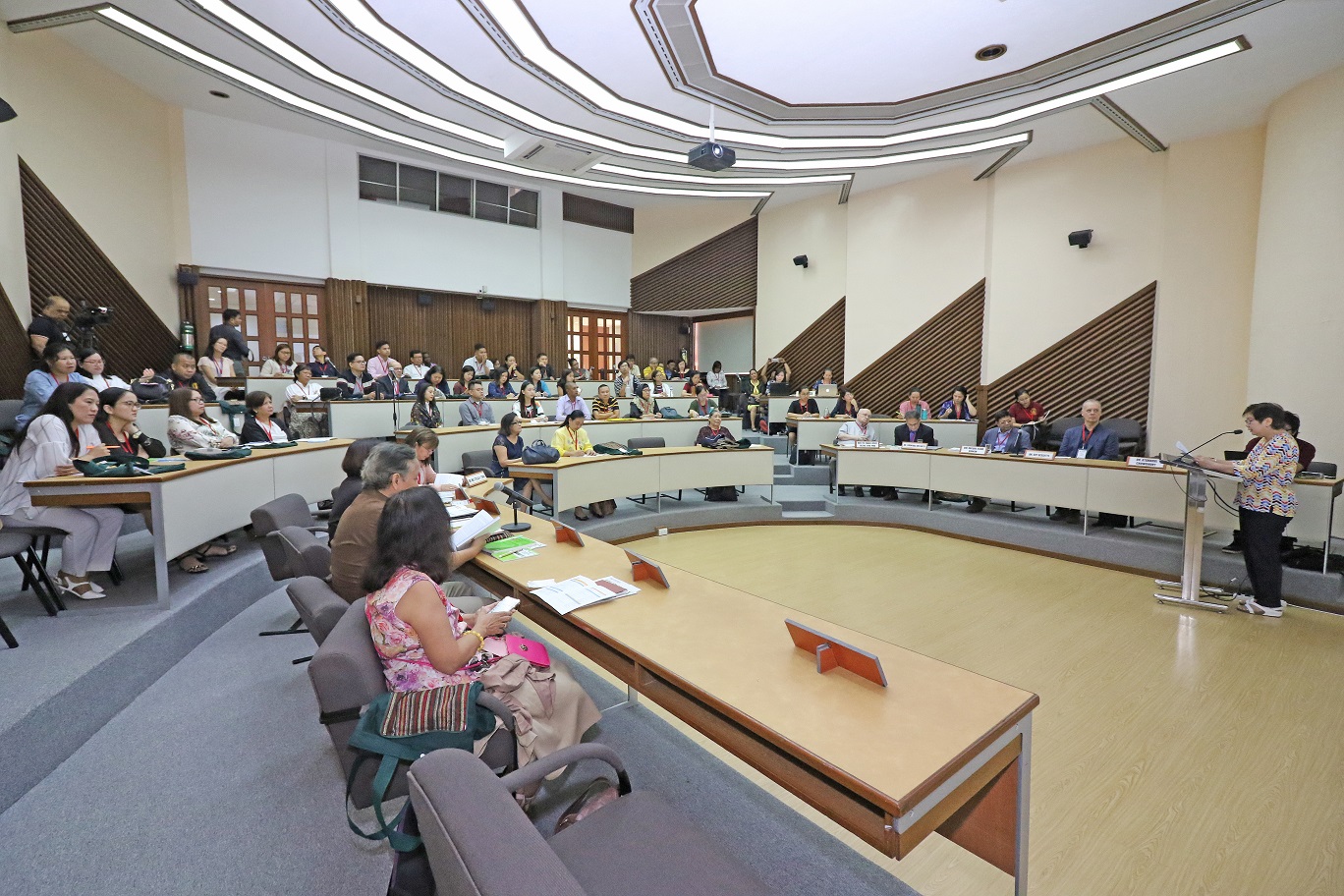 Scholars, practitioners develop devcom framework, theory
The College of Development Communication (CDC), the world's pioneer in development communication (devcom), is ushering in the discipline to a new era.
It has started establishing a framework that is uniquely devcom through the 1st Conference in Development Communication, entitled "Development communication theorizing: new perspectives, innovative practices, and future directions" held on Nov. 28-29, at SEARCA in the UPLB campus.
Taking part in this milestone are scholars based at CDC, as well as leading practitioners, educators, and heads of higher education institutions offering devcom from all over the Philippines.
According to Dr. Ma. Stella C. Tirol, associate professor at CDC and chair of the conference, developing a framework and reaching a common understanding of devcom theorizing is necessary to expand knowledge on the discipline.
Devcom, she said, has been drawing model approaches and concepts from other fields in the social sciences and contextualized them in communication.
"But we have been really asking ourselves, is there a devcom theory?" Dr. Tirol said.
She added that establishing a framework would help identify devcom niches and strengthen it as a field.
"It will be our guide in how we will move and later shape the practice and scholarship of devcom," she said.
Dr. Tirol said that determining how to theorize devcom would also help CDC's scholars develop their researches.
"This will also guide us in thinking of new devcom projects that would lead us to merge both theory and practice. We can come up with new innovative concepts and approaches that can be attributed to devcom and that can be owned by devcom," she explained.
The conference featured paper presentations that explored the path the CDC has taken for the past 44 years and the global trends observed in devcom.
Participants also shared innovative devcom practices and frameworks and discussed the future direction of devcom theorizing.
Leading the plenary sessions were Dr. Ma. Theresa H. Velasco, dean of CDC; Dr. Alexander G. Flor, dean of the Faculty of  Information and Communication Studies, UP Open University (UPOU); and Dr. Felix Librero, professor emeritus and former chancellor of UPOU.
Joining them were Rev. Fr. Franz-Josef Eilers, SVD, PhD, professor at the University of Santo Tomas Graduate School; and Dr. Maria Celeste H. Cadiz, technical advisor for knowledge management of SEARCA and first dean of CDC.
Plenary discussants also came in from USA, Canada, and Bangladesh.
Plenary discussants were Dr. Srinivas Melkote from Bowling Green State University in the US; Dr. Guy Besette , a consultant at the International Development Research Centre; Dr. Ataharul Chowdury, assistant professor at the University of Guelph in Canada; and Rafiqul Islam Khokan, founder and executive director of Rupantar in Bangladesh. (Jessa Jael S. Arana)