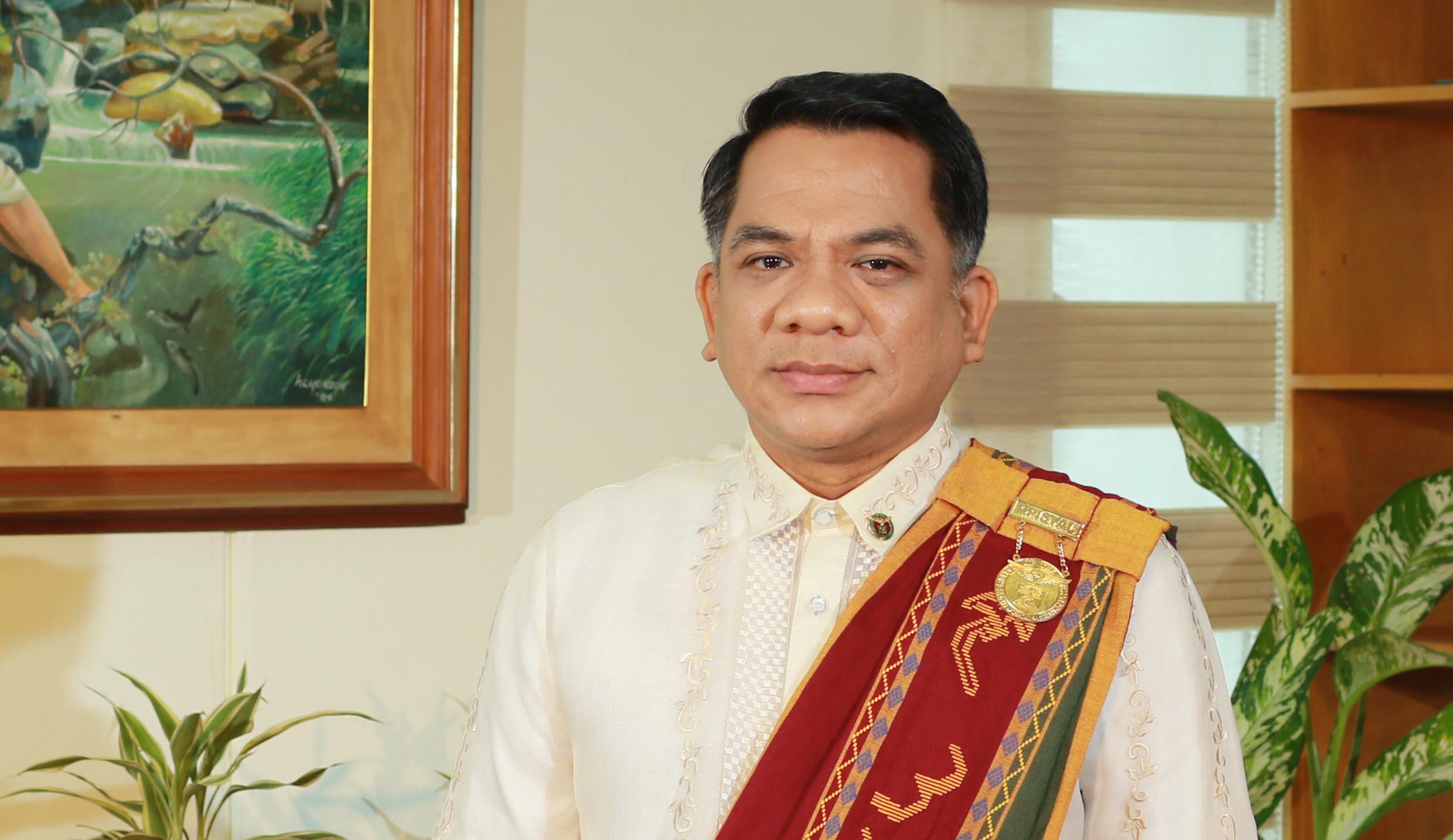 SEARCA GB elects Chancellor Camacho as its chair
Chancellor Jose V. Camacho, Jr. is the new Chair of the Governing Board (GB) of the Southeast Asian Regional Center for Graduate Study and Research in Agriculture (SEARCA).
The SEARCA GB elected Chancellor Camacho to the said position on Oct. 4, during its 69th Meeting held via virtual conferencing. His term of office as SEARCA GB Chair is from Oct. 5, 2021 to Oct. 4, 2023.
The GB serves as the policymaking body of SEARCA, a non-profit organization established by the Southeast Asian Ministers of Education Organization (SEMAEO) in 1966. Its headquarters is located inside the UPLB campus.
SEARCA operates to provide the participating countries high quality graduate study in agriculture; to promote, undertake, and coordinate research programs related to the needs and problems of Southeast Asia; and to disseminate the findings of agricultural research and experimentation.
Sitting at the SEARCA GB membership are the representatives of 11 countries of Southeast Asia. Chancellor Camacho is the representative of the Philippines in his capacity as UPLB Chancellor, making him an ex-officio GB member with voting power.
The Secretariat Director of SEAMEO and the SEARCA Director also serve as ex-officio members of the GB. The former has no voting rights, while the latter is granted the right to vote except in matters involving his personal interests. Dr. Glenn Gregorio, a professor at the UPLB College of Agriculture and Food Science, is the current SEARCA Director.
During his election, Chancellor Camacho thanked the SEARCA GB for giving him the trust to sit as their chair for the next two years. He also expressed his anticipation to host the next GB Meeting next year at UPLB, if the global and national public health conditions would allow international face-to-face gatherings by then.
Chancellor Camacho is the seventh from UPLB to hold the said position, following Dr. Armando Dalisay (1967-1969), Dr. Edelwina Legaspi (1975), and former chancellors Dr. Abelardo Samonte (1977-1978), Dr. Emil Javier (1982-1984), Dr. Luis Rey Velasco (2010-2011), and Dr. Fernando Sanchez, Jr. (2016-2018). (Mark Jayson E. Gloria, with information from SEAMEO-SEARCA)