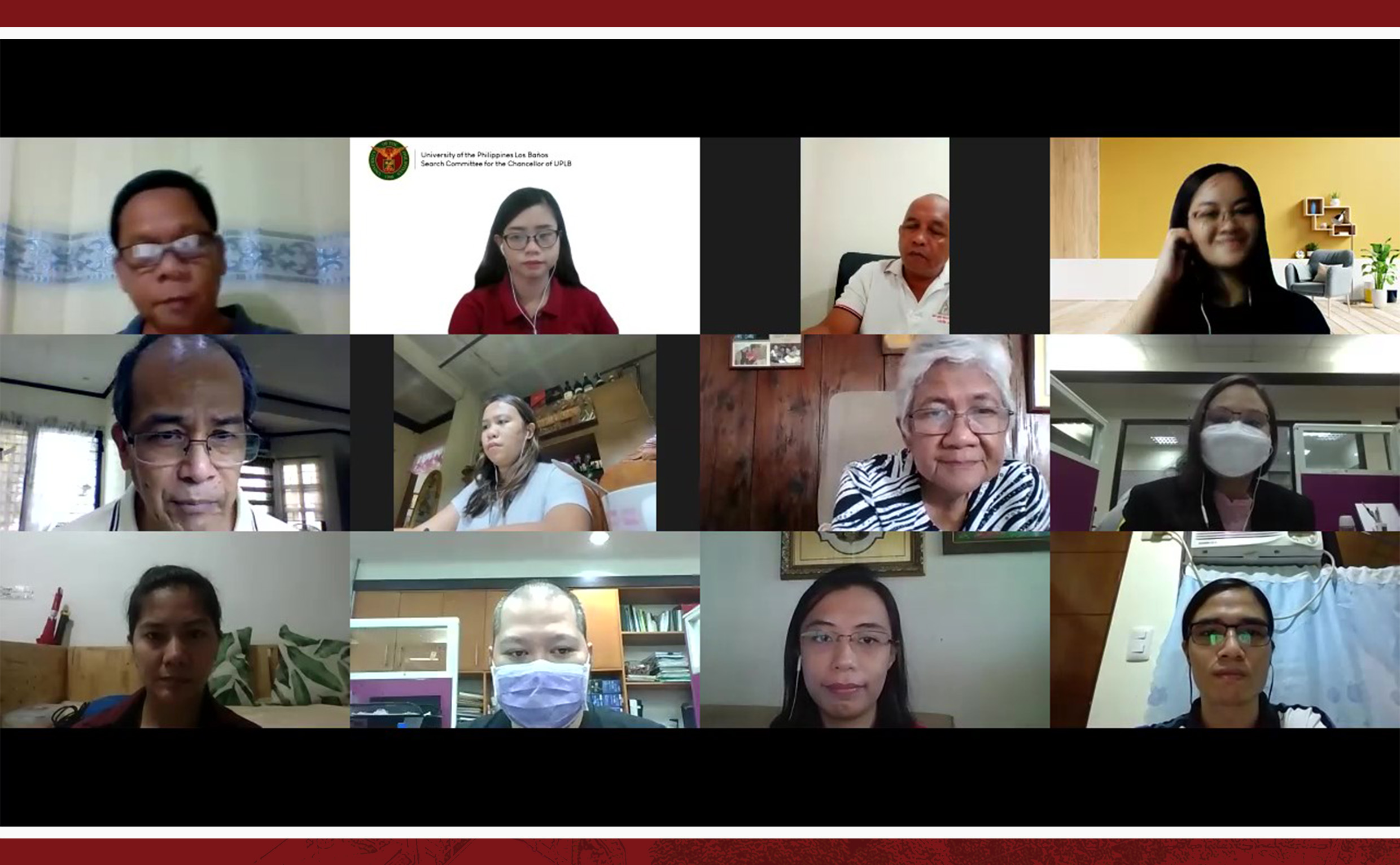 Search committee consults UPLB constituents on chancellorship
The Search Committee for the Next UPLB Chancellor has concluded a series of consultations with the various sectors of the university about the three nominees vying for the position.
The nominees are Dr. Patrick Alain T. Azanza, Dr. Jose V. Camacho, Jr., and Dr. Fernando C. Sanchez, Jr. The person who will be elected chancellor will occupy a three-year term from Nov. 1, 2020 to Oct. 31, 2023.
The series of consultation meetings were held online via Zoom and were participated in by randomly selected sectoral representatives.
The committee first consulted the administrative staff in the morning of August 6, followed by alumni and former UPLB officials in the afternoon.
The senior and junior faculty members took part in the consultation process on August 7.
The series of consultations ended on Aug. 10, with students participating in the morning, and the research, extension, and professional staff (REPS) in the afternoon.
Prior to the sectoral consultations, the nominees presented their vision, plans, and programs on August 5, where more than 1,000 constituents tuned in to the livestreaming on Zoom and Facebook.
The search process continues with the interview of the nominees on August 20.
The search committee, headed by Dr. Ramon A. Razal, professor and former dean of the College of Forestry and Natural Resources, will submit a final report to the UP President Danilo L. Concepcion on Sept. 4.
The UP Board of Regents will elect the next chief executive of UPLB on Sept. 24, 2020. (Albert Geoffred B. Peralta)