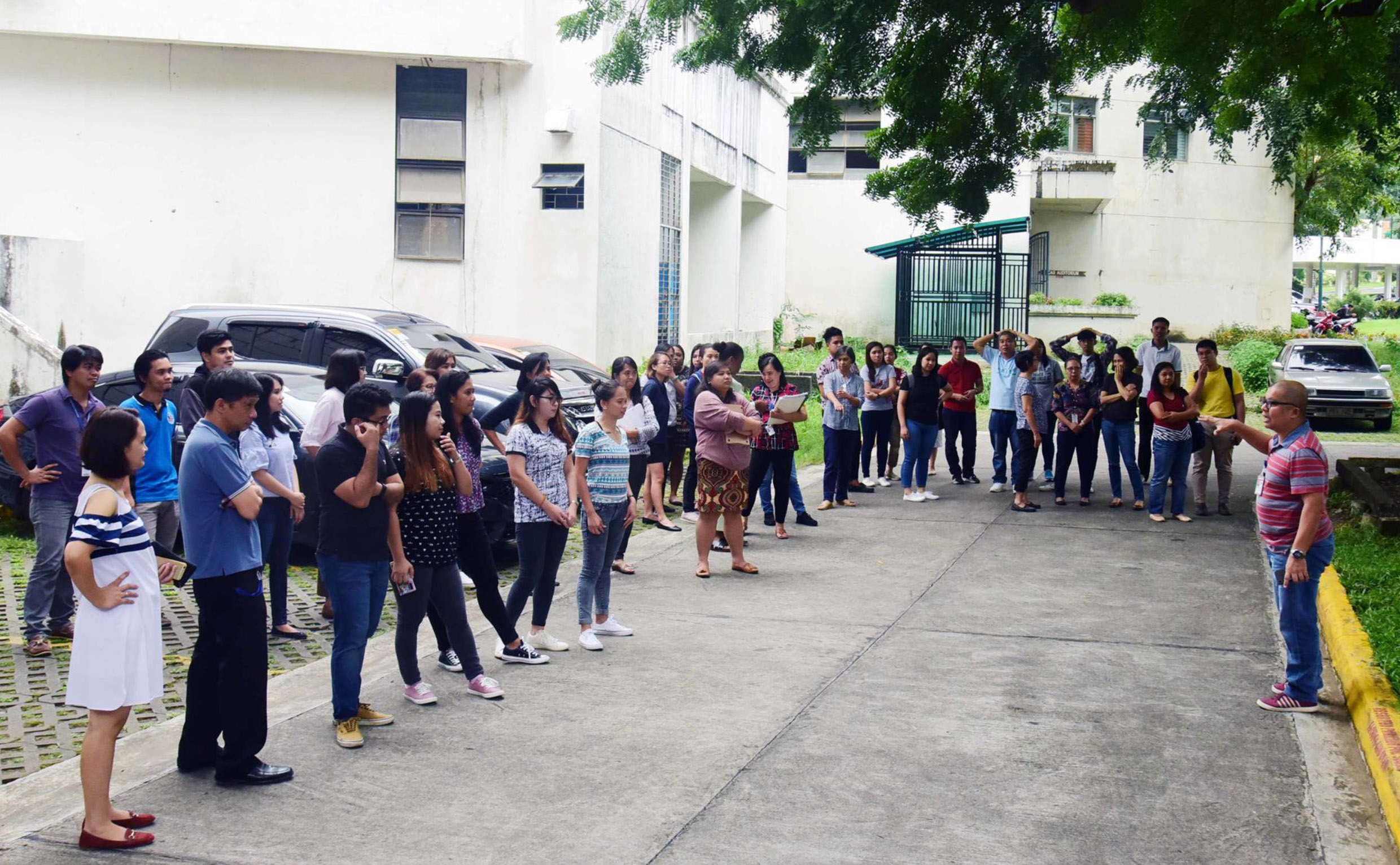 SESAM joins national earthquake drill
The School of Environmental Science and Management (SESAM) joined the 4th national simultaneous earthquake drill (NSED) on Nov. 14 which aimed to intensify the local governments' earthquake and tsunami preparedness.
All SESAM faculty, staff and students participated in the drill.
The drills and exercises are part of the government's continuing efforts in enhancing preparedness and awareness through participative disaster risk reduction and management (DRRM) advocacy. The drill also tested SESAM's preparedness and resiliency, as well as identified the possible challenges and problems that may be encountered in the event of an earthquake.
The NSED is a series of simulation exercises conducted in the country to instill a culture of disaster preparedness among Filipinos and to promote disaster awareness.
Aligned with our commitment to: