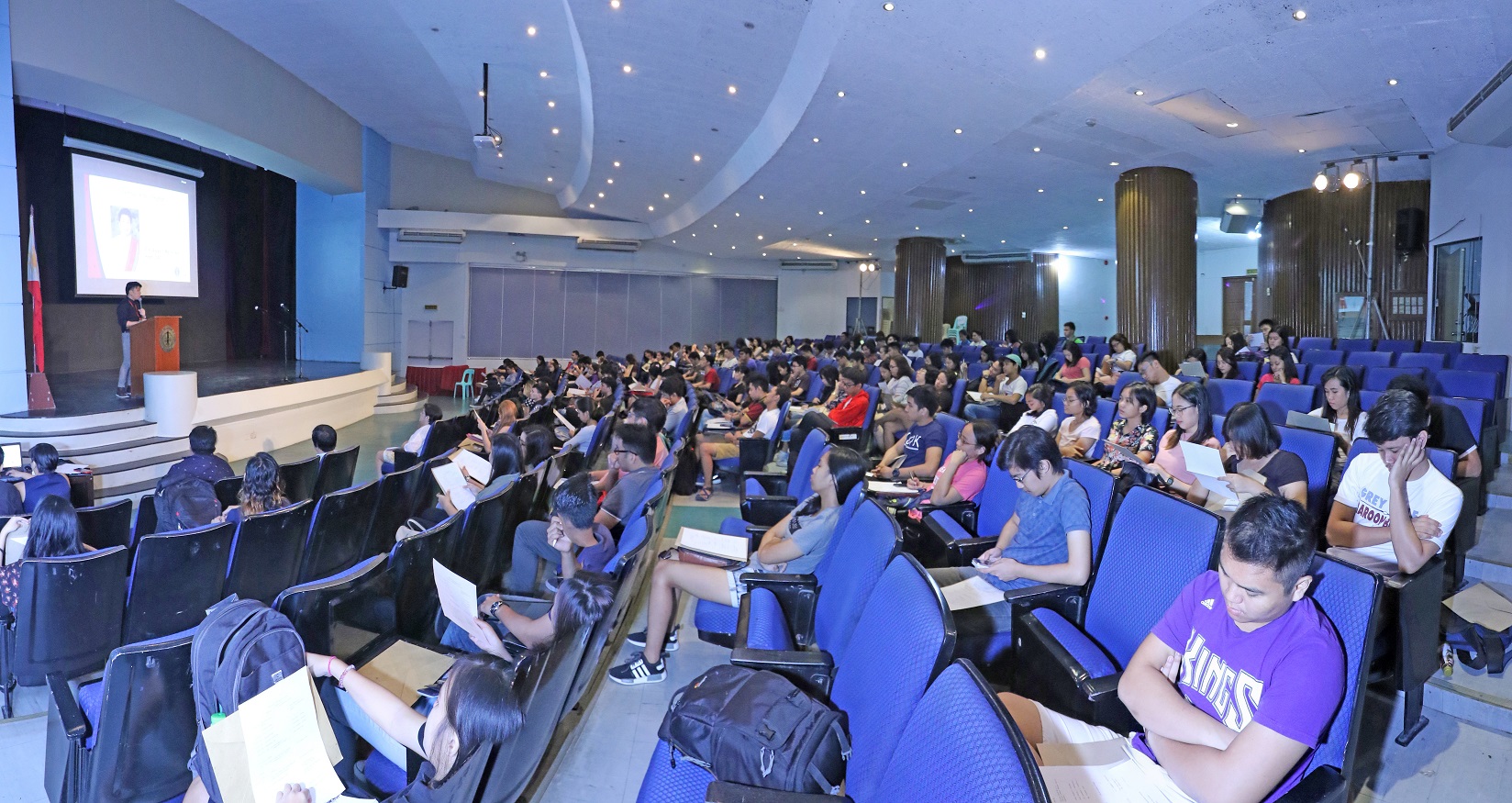 Student orgs gather for annual OSA orientation
Student leaders were reacquainted with university policies and introduced to fresh concepts on leadership that could help their respective organizations.
This took place during the Organizations Orientation Program, an actual activity of the Student Organizations and Activities Division of the Office of Student Affairs (OSA-SOAD) held on Sept. 3 at the NCAS Auditorium.
According to Chancellor Fernando C. Sanchez, Jr., in his message delivered by Assistant to the Vice Chancellor for Academic Affairs (AVCAA) Julieta Delos Reyes, student organizations are an essential part of UPLB.
Student organizations, she said, represent the University in their undertakings, be it inside or outside the campus. She underscored the importance of abiding by relevant university rules and of securing an official recognition from OSA.
AVCAA Delos Reyes added that the UPLB administration listens to the concerns of the student organizations, including the need to revisit the recruitment process given the different age bracket of freshmen due to the K-12 Program.
During the orientation program, different topics were discussed, namely: student organization policies; gender sensitivity and student organizations; anti-hazing law; roles of student organization leaders; habits of highly effective leaders; and UP branding.
A consultation with the organizations' leaders and members also took place.
Present during the event were Atty. Eleno Peralta, director of OSA; and Rocky Marcelino, head of SOAD. Peralta and Marcelino are faculty members of the College of Forestry and Natural Resources and the College of Arts and Sciences, respectively. (KEAraguas)
Aligned with our commitment to: