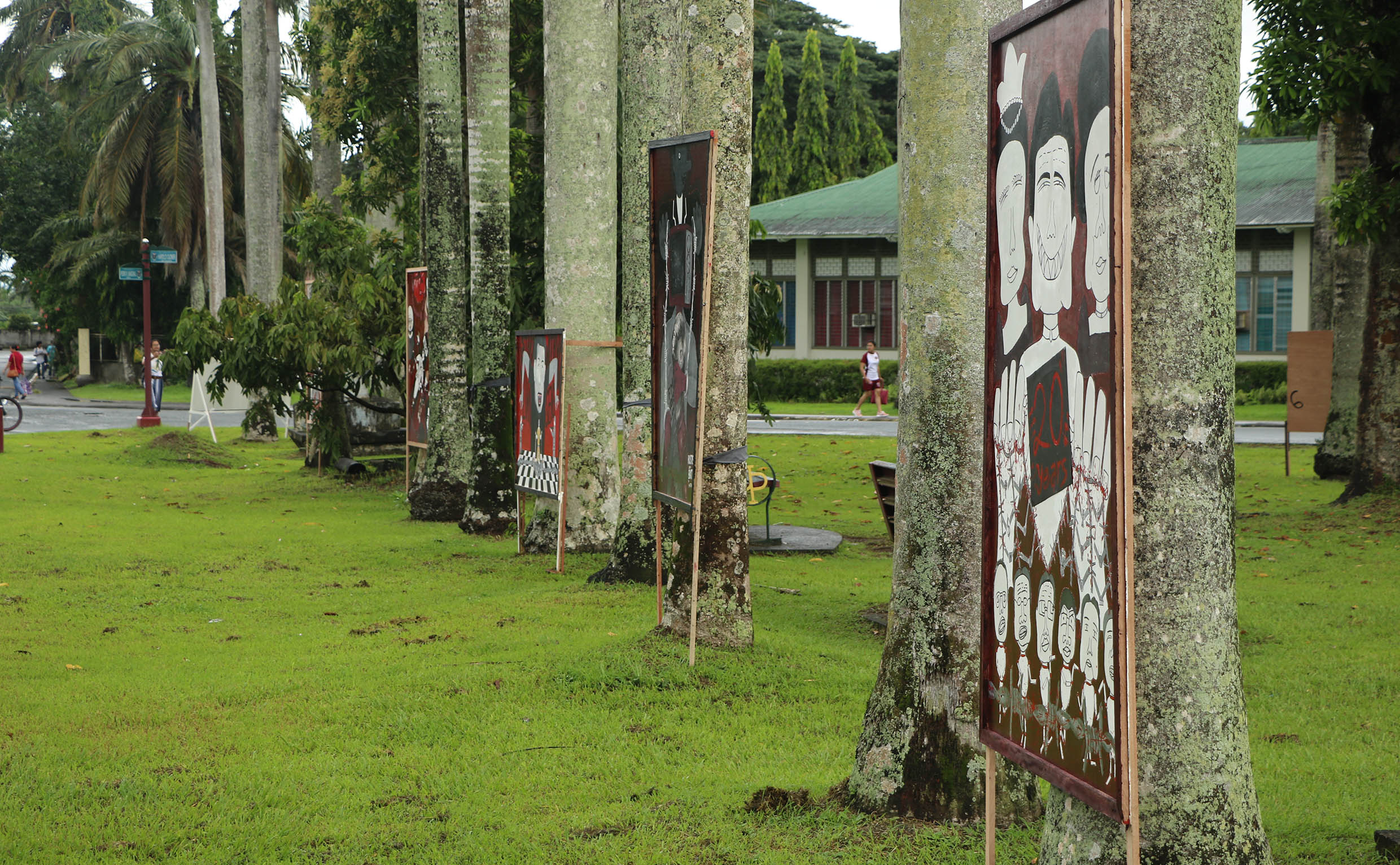 Students install martial law exhibit
Students going to and from their classes will surely have their curiosity piqued seeing exhibit panels around the Oblation Park bearing messages that remind viewers about the atrocities committed during martial law.
The exhibit panels, in glaring red, black, white, and gray images about the dangers of losing civil liberties are symbolic depictions of the struggle of the Filipino nation at one of its darkest times.
The posters were done by students of Kasaysayan I/History I (Philippine History) and were inspired by the experiences that have resonated with the Filipino people as recorded and documented over the decades.
Ma. Reina Boro-Magbanua, assistant professor at the Department of Social Sciences and faculty in-charge of the exhibit, emphasized the importance of educating the youth about the atrocities that happened during Martial Law to prevent history from repeating itself.
A rampant spread of revisionist history via internet and social media is happening, Boro-Magbanua noted.
"The faculty must address these challenges otherwise our historical knowledge will be convoluted and [people's] actions affected," she said.
The exhibit is held in conjunction with the UP Day of Remembrance held simultaneously across UP constituent universities in time for the anniversary of the declaration of Martial Law on Sept. 21, 1972. It will be on display until Nov. 30.
Celebration of the UP Day of Remembrance was declared by UP President Danilo L. Concepcion through Proclamation Number 1 signed on 17 September 2018. (Jessa Jael S. Arana)