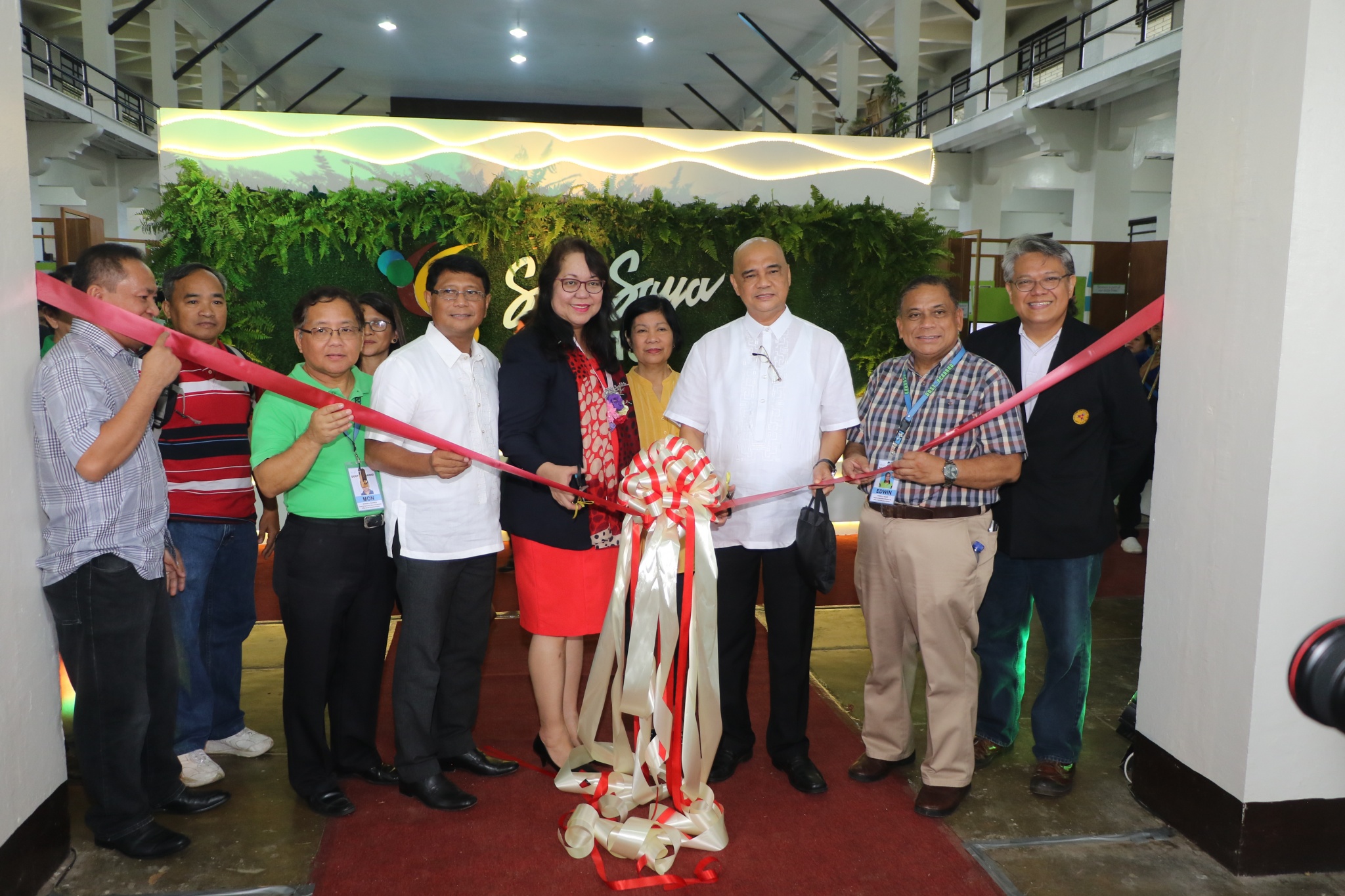 'SyenSaya' 2018 formally opens in UPLB
It's that time of the year again when UPLB opens its doors for students and enthusiasts to marvel at the wonders of science.
With the formal opening of SyenSaya 2018 on Nov. 7 at the Baker Hall, the annual tradition of bringing science closer to the public continues.
Officials from the Department of Science and Technology (DOST), which has a number of agencies that are based in Los Baños and which inspired SyenSaya with its National S&T Week, graced the opening program.
Hon. Brenda L. Nazareth-Manzano, undersecretary for regional operations and guest speaker, commended LBSCFI for consistently organizing the event and for its passion and unwavering support towards the development and advancement of science and technology (S&T).
LBSCFI, or the Los Baños Science Community Foundation, Inc., is composed of 22 member organizations, including UPLB.
Nazareth-Manzano said that LBSCFI has been a strong ally of DOST in promoting S&T with its strong and dynamic presence in the town and neighboring communities.
SyenSaya's theme "Science for the people: innovation for collective prosperity," according to her, emphasized the importance of innovation, collaboration, and inclusion toward achieve social change and inclusive growth.
USec. Manzano called for research and development efforts that would go beyond publications, directly benefit society, bring science closer to the public, and would boost production.
She also encouraged everyone to work together towards a more dynamic, progressive, smart, and resilient S&T innovation in the country.
Other DOST officials at the SyenSaya opening were Dr. Alexander R. Madrigal, regional director of DOST-Calabarzon; Dr. Edwin C. Villar, deputy executive director for research and development of the Philippine Council for Agriculture, Aquatic and Natural Resources Research and Development; and For. Felix B. Tamolang, deputy director of Forest Products Research and Development Institute, the chair organization of SyenSaya 2018.
SyenSaya runs from Nov. 7-9. (Kristine E. Araguas)