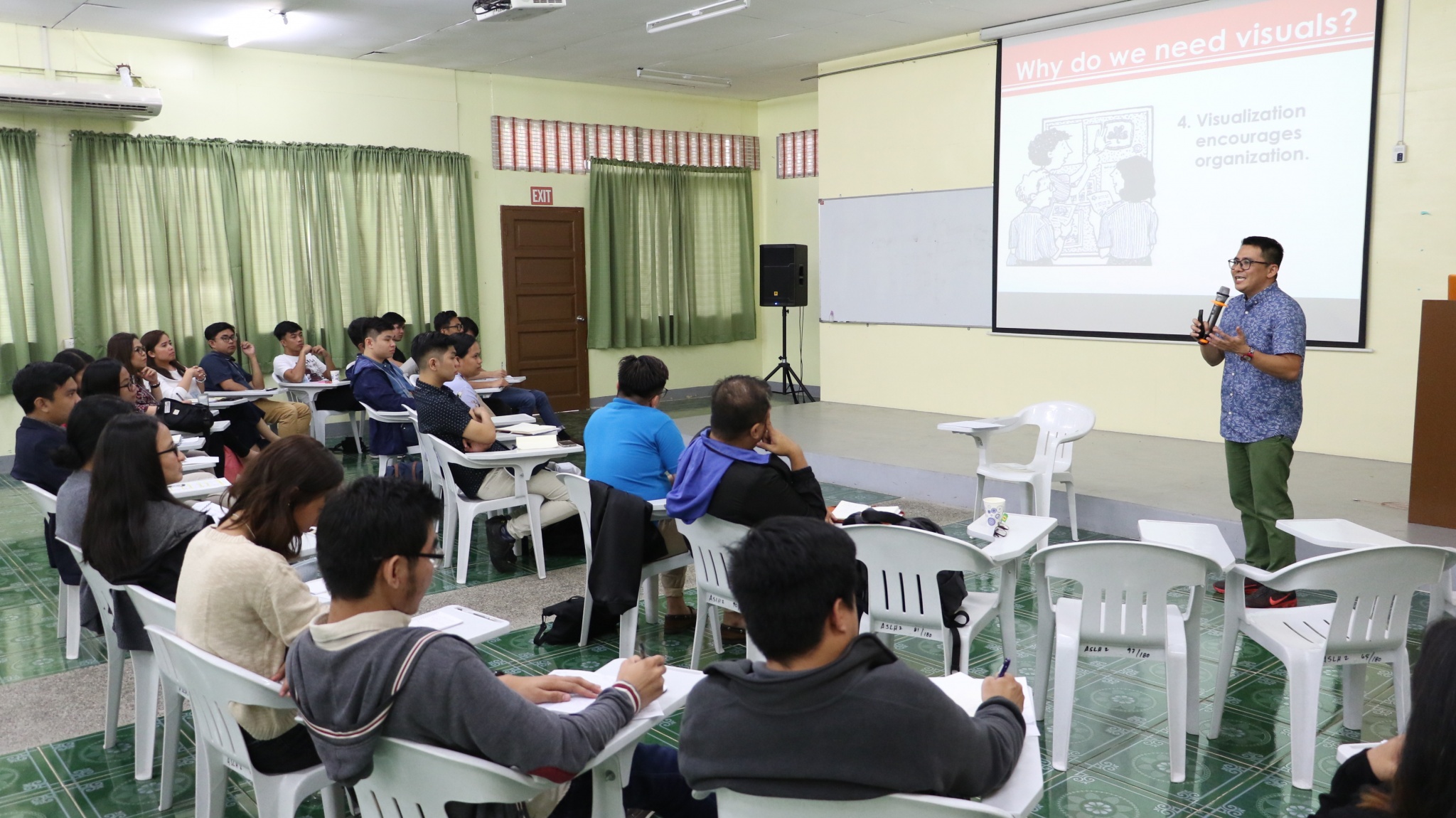 Teachers' training covers new skills, mental health awareness
"What do our students need? Hindi lang naman knowledge, 'di lang naman skills, 'di lang naman attitudes or values. Papaano kung 'di nila magawa lahat' yun kasi in the first place they are sick?" asked Associate Professor Rose Marie D. Eusebio, a co-facilitator at UPLB's 81st Seminar-Workshop on College Teaching: Facilitating Learning (SOT).
A learner-centered teaching paradigm that includes mental health awareness is being pushed for at UPLB, beginning with the training and orientation of its new and returning faculty members during the SOT held on 15 to 20 July at the Animal Science Lecture Hall 2. 
According to Eusebio, who is from the Institute of Mathematical Sciences and Physics, teachers need to understand what their students need in order to be effective. 
"You cannot handle students if you don't know them. If you don't come down to their level, try to adjust to their needs and interests, 'di ka talaga magiging effective," she said.
Aside from mental health and in keeping with UPLB's thrusts towards outcomes-based education, the seminar also includes workshops on designing visual presentations, developing oral presentation skills, classroom assessment and management, and formulating and critiquing instructional outcomes and objectives. 
Dr. Portia G. Lapitan, vice chancellor for academic affairs and one of the seminar's discussants, said that the participants, the UP faculty, are considered the heart and core of UP's culture and reputation, emphasizing their role in creating a supportive environment and vibrant academic life in UPLB.
In the same spirit, Chancellor Fernando C. Sanchez, Jr., whose message Dr. Lapitan delivered, highlighted the duty of teachers to not only equip students with skills and knowledge but to also remind them with their duty to the nation as an Iskolar ng Bayan.
"While it is not explicitly written in our job description as faculty or affiliate faculty members, we must make an effort to inspire our students not only to be academically excellent, but also, to have the heart and the willingness to use the knowledge they gained and expertise they developed in the university to better serve our fellow Filipinos and our country," Dr. Lapitan read.
The Office of the Vice Chancellor for Academic Affairs conducts the SOT before the beginning of each semester to equip incoming full-time and part-time faculty members with the latest teaching methods and academic and administrative policies at UPLB. (Jessa Jael S. Arana)