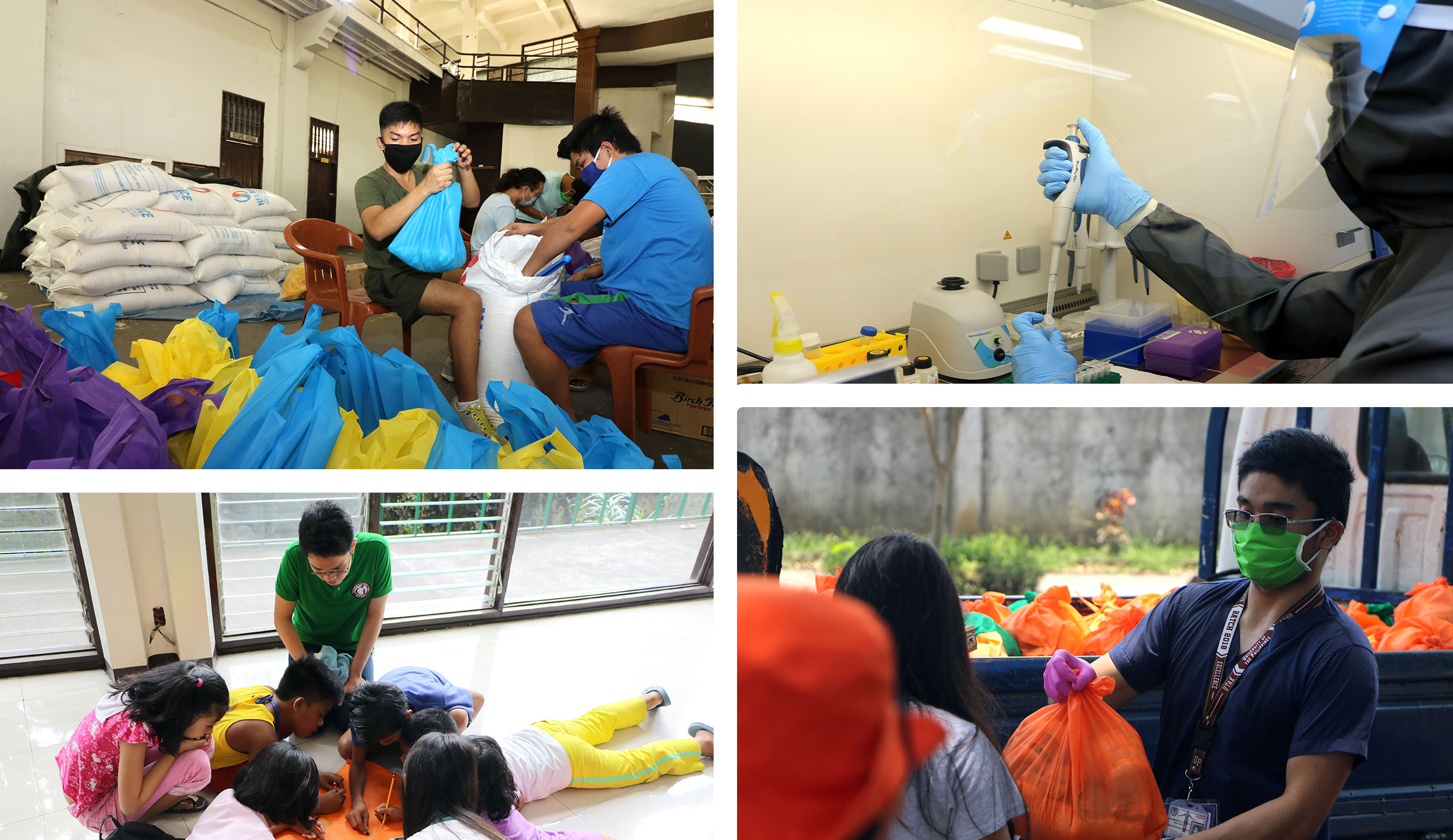 The Relevance of a UP education
by Jose V. Camacho, Jr., UPLB Chancellor
In the words of Thomas Paine, "These are the times that try men's souls."
These are the times when we in UP should not be distracted in pursuing efforts to help address the issues, problems, and challenges that continue to beset the country – food, nutrition and environmental security, social justice, poverty and unemployment. The University will likewise defend the freedoms of our people guaranteed under the Constitution – the right to life and liberty, the freedom of speech, of expression and the right of the people to campaign against graft and corruption.
These are the times when we in UP assist the government in helping communities ravaged by the strong typhoons to recover. We pack and deliver goods to those in need and assist them to be healed and rehabilitated.
Indeed, these are the times when UP's best minds are contributing their knowledge and expertise in the fight against the COVID-19 pandemic through studies of the spread and control of infection, use of the PGH as a referral hospital for the confinement of COVID-19 patients and the establishment of UPLB COVID-19 Molecular Diagnostic Laboratory.
UP's charter, Republic Act No. 9500, mandates the university as an institution of higher learning to provide opportunities for training and learning in leadership, responsible citizenship and the development of democratic values. It shares its expertise with government in studying the state of the nation in relation to its quest for national development particularly in politics and economics. It relates its activities and efforts to the needs of our people and their aspirations for social progress and transformation and provides venues for student volunteerism.
Thus, the threat to defund the University is to renege on its commitment to strengthen UP as the national university and abrogate a state policy to promote, foster, nurture and protect the right of all citizens to accessible quality education.
UP is a bastion for the expression of ideas, ideals, and advocacies and is a sanctuary for the exercise of cherished rights and freedoms. The university nurtures the critical and creative thinking among its students from within and outside the walls of its classrooms that they are never too young to take the cudgels for the persecuted and the oppressed, including victims of natural calamities.
And that they learn to champion the rights and welfare of others while in their youth is the relevance of a UP education.