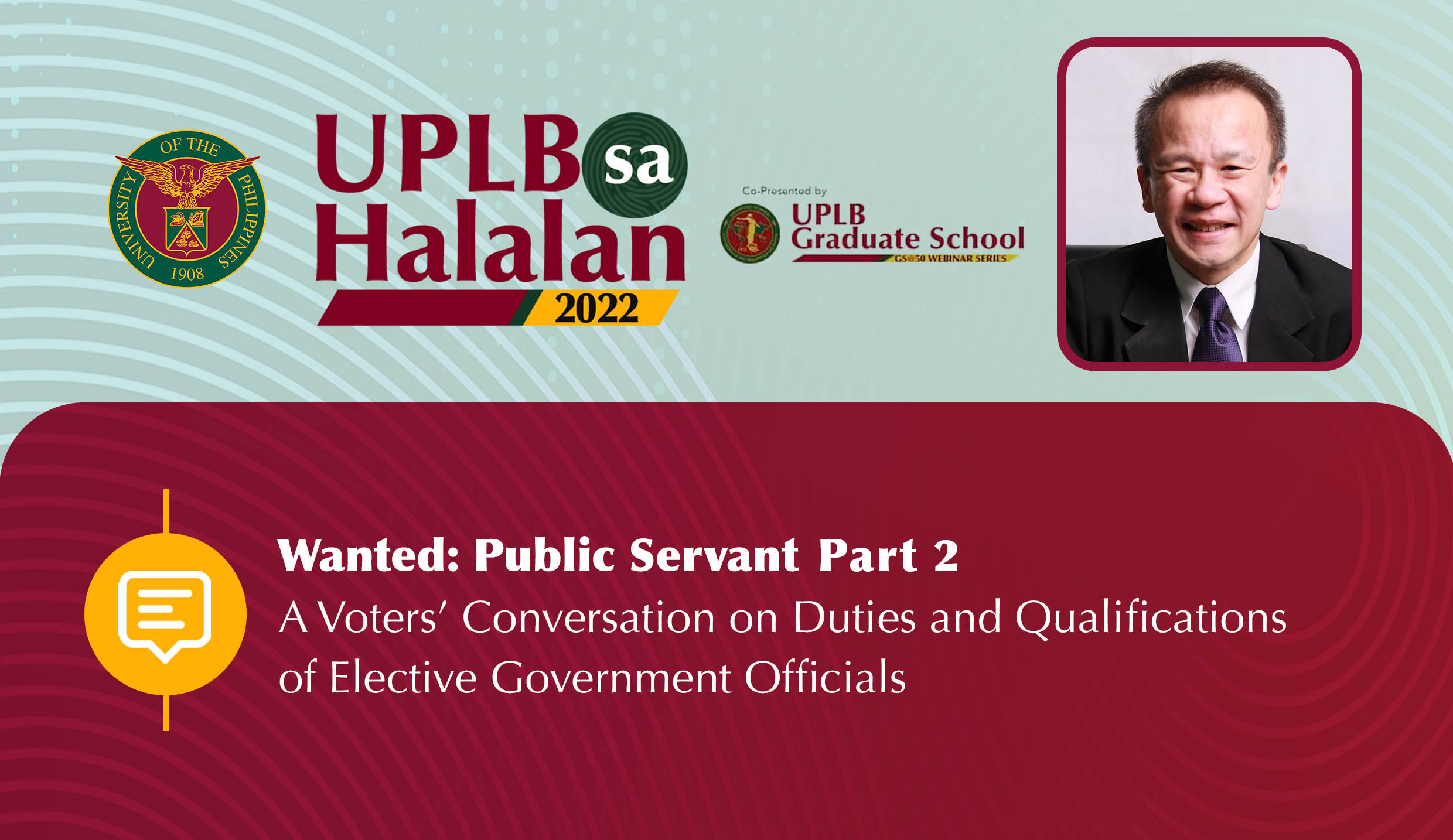 They're servants, not kings or queens–Atty Te on public servants
The UPLB Graduate School (GS) continued the fourth installment of the UPLB sa Halalan online webinar on March 10.
Entitled "Wanted Public Servant – A voters' conversation on duties and qualifications of elected government officials," the webinar aimed to educate the public on the different responsibilities at all levels of government.
Hosted by College of Arts and Sciences faculty member Linus Van Plata, the webinar featured Atty. Theodore Te, a UP professor and human rights lawyer of the Free Legal Assistance Group.
Atty. Te discussed the various duties and responsibilities of government officials especially in times of crisis and stressed the importance of recognizing these officials as "public servants, not kings or queens."
He also said that the powers that elected public officials gain in their position are granted to them by the Filipino people.
Atty. Te's talk was followed by a question and answer portion where he encouraged the importance of educating oneself and avoiding fake news. He encouraged voters to not limit themselves to the campaign and election periods when talking about politics and their rights as Filipinos.
Dr. Ronilo Jose Flores, associate dean of GS, concluded the event by giving Atty. Te a certificate of appreciation for imparting his knowledge and expertise and thanking the organizers of the webinar series.
The webinar is available on UPLB's official Facebook page. (Kristel Hope Villafuerte)