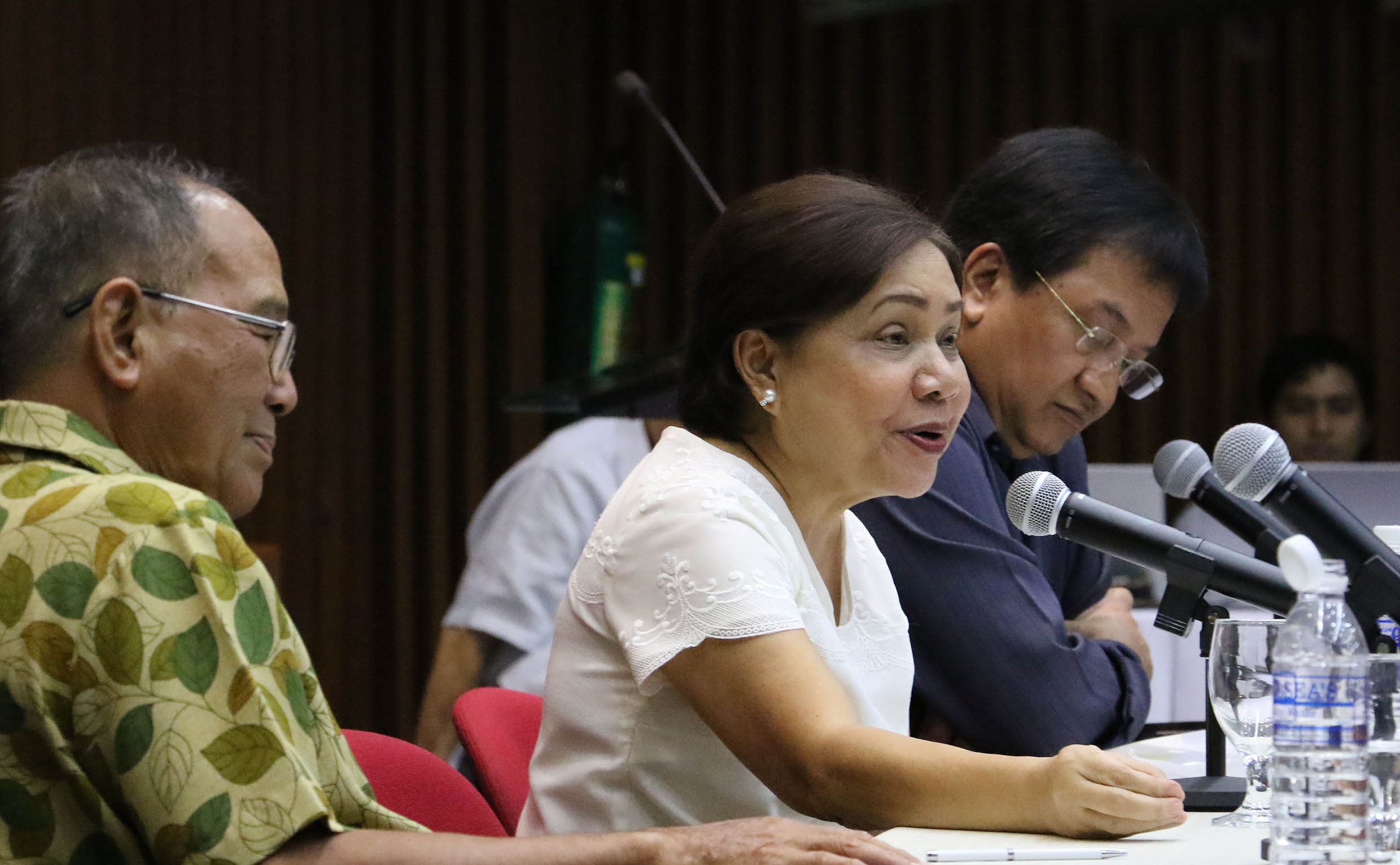 Thought leaders hold agri modernization dialogue with Sen. Villar
With food security and livelihoods on the line, cooperation between academe, industry, and government is becoming vital to the development of agriculture more than ever.
On Aug. 19 at the SEARCA Umali Auditorium, the stage was set for a dialogue between Senator Cynthia Villar, chair of the Senate Committee on Agriculture and Food, and some of the country's thought leaders in agriculture to discuss and identify legislative needs toward making agriculture in the country more modern, robust, and sustainable.
Sen. Villar presented the latest developments in legislation to encourage and support agricultural modernization.
Among these are the Rice Tarrification Law, the Rice Competitiveness Enhancement Fund (RCEF), the Agriculture Competitiveness Enhancement Fund, the Sugar Industry Development Fund, and the review of the Agriculture and Fisheries Modernization Act of 1997.
Villar identified mechanization as the first step to achieve an industrialized economy, which requires efficient farming and fisheries.
She emphasized the urgent need to invest in training and modern equipment as part of mechanizing agriculture in order to produce at a lesser price and compete in the world market.
After her presentation, Sen. Villar took part in an open forum together with National Scientist Emil Q. Javier and Dr. Cielito Habito, former director-general of the National Economic Development Authority.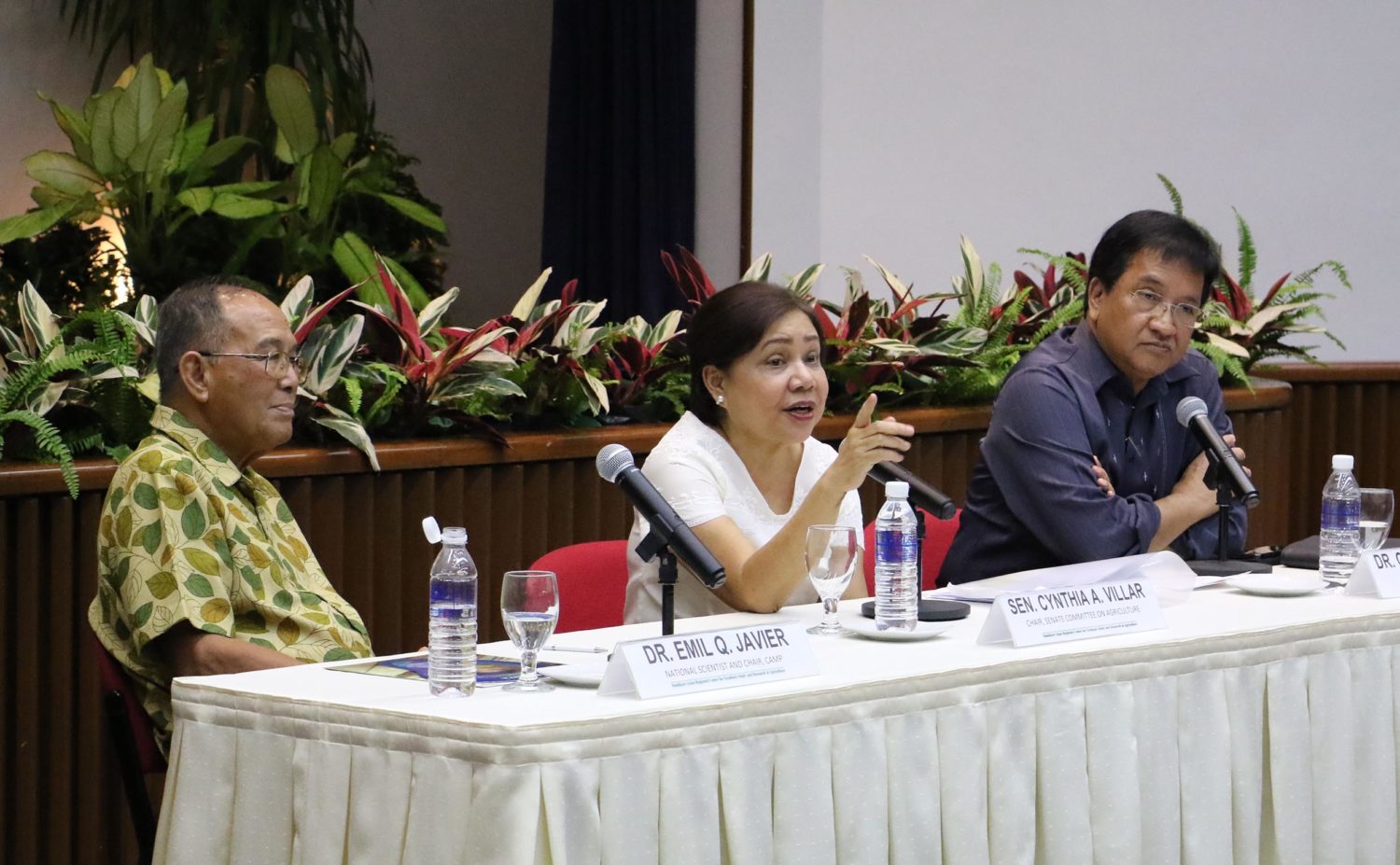 National Scientist Javier and Dr. Habito are the chairman and board member, respectively, of the Coalition for Agriculture Modernization in the Philippines, Inc. (CAMP), a non-stock and non-profit non-government organization with headquarters in Los Baños, which spearheaded the event.
During the discussion, the two gave light to some concerns and offered suggestions for legislation.
National Scientist Javier recommended that the government invest in and enhance the promotion of intercropping high value crops such as cacao in coconut plantations to maximize profits. He also called for regular funding for dedicated agriculture research institutions in the country.
He also asked to not ban fish pens in Laguna Lake since their contribution to pollution is small in comparison to sewage and industrial waste.
Dr. Habito, for his part, emphasized the need to deliver on modernizing agriculture with funds earned from implementing the tarrification law as articulated in the RCEF.
He also suggested reviewing the bureaucratic organization of the Department of Agriculture, with a movement towards capacitating provincial offices.
"DA should manage by steering, not rowing," Dr. Habito said.
Both Dr. Habito and National Scientist Javier mentioned reviewing the standards imposed on development and credit institutions that are meant to help farmers, such as the Landbank of the Philippines, which should be treated differently from commercial banks.
Dr. Habito suggested that these institutions should aim for at least an 85% agricultural loan portfolio and specifically target the small farmers and entrepreneurs.
The dialogue was held in partnership with UPLB and SEARCA.
Attending the event were members of the academic community, including scientists, administrators, professors, researchers, and students. (Jessa Jael S. Arana)
Aligned with our commitment to: