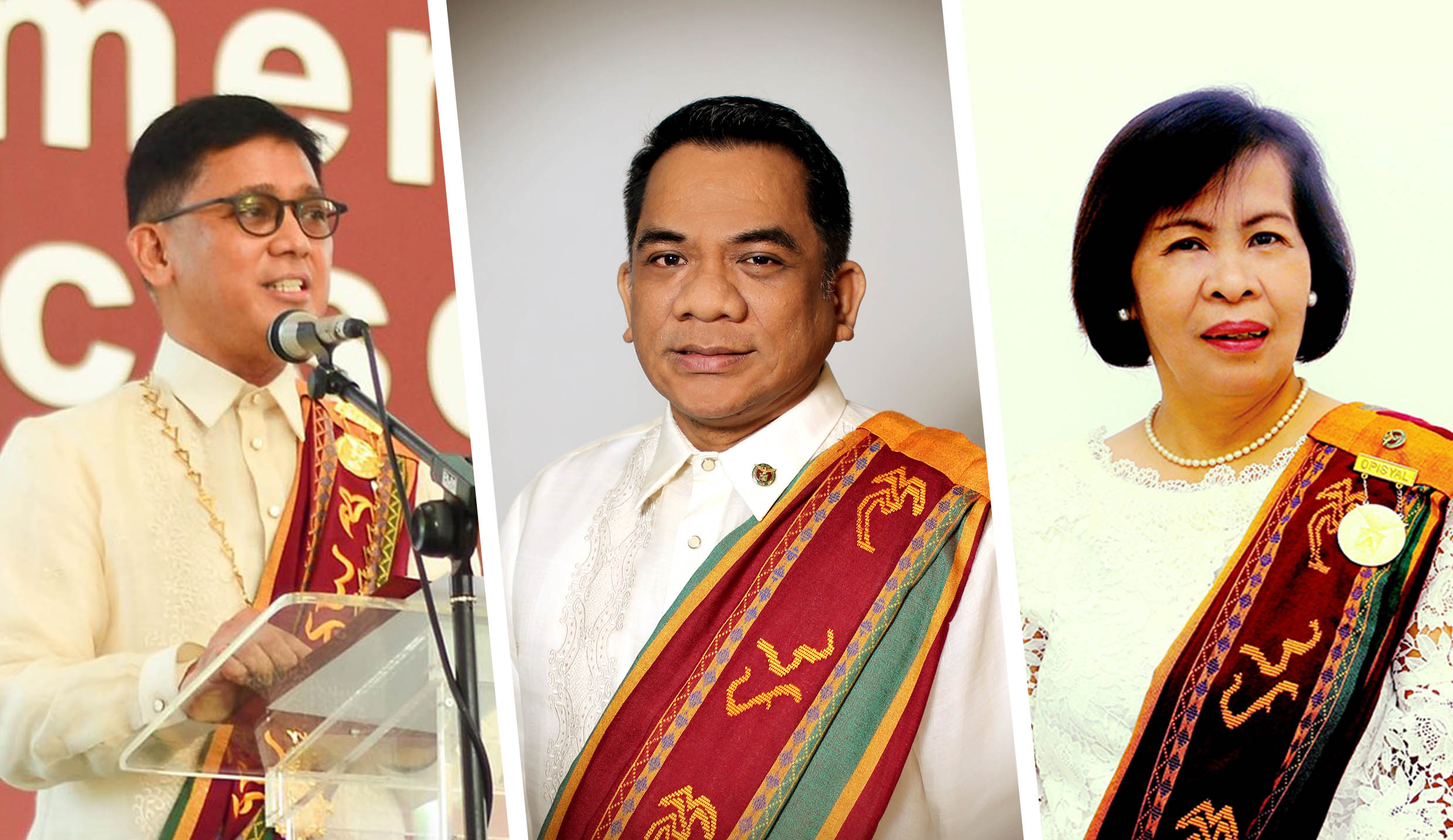 Three UPLB-CEM alumni are chancellors of UP System constituent units
Do you know that three of the eight constituent universities of the UP System are led by graduates of UPLB College of Economics and Management (CEM)?
With the appointment of Dr. Corazon L. Abansi as chancellor of UP Baguio, UPLB moved its leadership representation in UP a notch higher following the appointments of Chancellor Jose V. Camacho, Jr. in UPLB effective November 2020 and Chancellor Larry N. Digal in UP Mindanao effective March 2019.
Dr. Abansi, appointed UP Baguio chancellor by the UP Board of Regents at its 1359th Meeting on March 25, took the helm effective April 14, 2021 until April 13, 2024.
Dr. Abansi was the vice chancellor for academic affairs of UP Baguio for six years prior to her appointment as chancellor. She finished undergraduate and postgraduate degrees from UPLB, namely: BS Agricultural Economics major in finance in 1980; MS Agricultural Economics major in marketing in 1989; and PhD in Agricultural Economics major in natural resource economics in 1997. She also earned an MA in Economics major in environmental economics in 1994 from UP Diliman.
In her 10 years' experience in research, she published her work in 6 journals, 2 book chapters in Web of Science-Indexed journals and books; 8 publications in reputable peer-reviewed international and national journals; and 4 peer-reviewed book chapters. She completed 9 researches that she presented in international conferences.
She received eight UP International Publication Awards, capped by the conferment of the University Scientist I Award in 2019, and she was also an awardee of the One UP Professorial Chair for two consecutive terms (2015-2017; 2018-2020).
Chancellor Digal is a graduate of BS Agriculture major in agricultural economics and Chancellor Camacho, of BS Economics. (Juan Paolo A. Aquino)