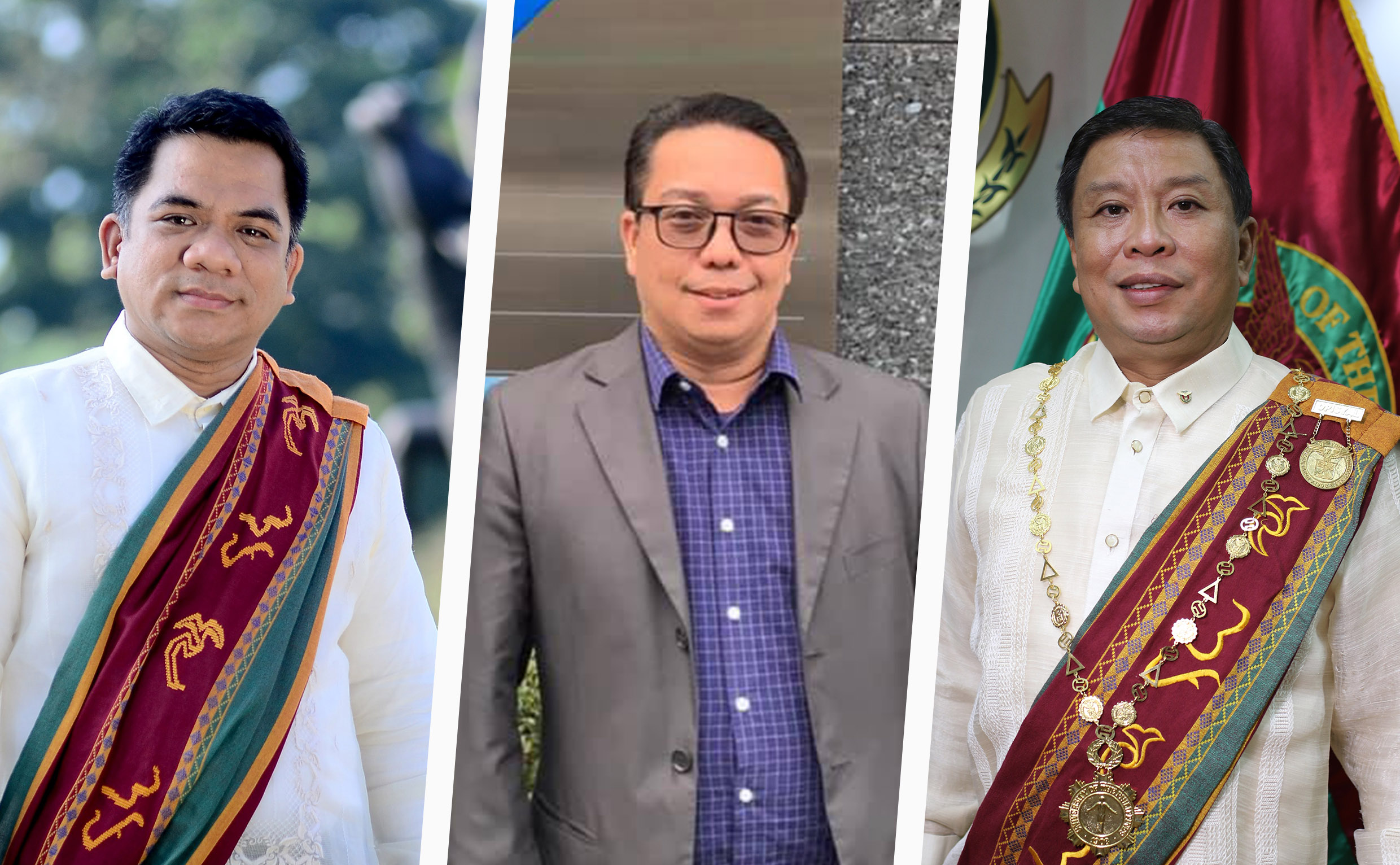 Three vie for UPLB chancellorship
It's a three-cornered race for the chancellorship of UPLB after Dr. Patrick Alain T. Azanza, Dr. Jose V. Camacho, Jr., and Dr. Fernando C. Sanchez, Jr. were nominated to the position.
The three will present their vision, plans, and programs today. Aug. 5 at 9 AM via Zoom. The proceedings may also be viewed at the UPLB ITC Facebook page at https://www.facebook.com/itc.uplb/live/.
Dr. Azanza envisions UPLB as a global research university organized around a "Silicon Valley" type of development that shall attract agricultural and technology companies to leverage on UPLB's expertise in agriculture and other disciplines while enjoying tax relief and other incentives in line with the Corporate Recovery and Tax Incentives for Enterprises Act.
Dr. Azanza completed his postgraduate degrees, namely: MA Sociology, PhD in Educational Administration and Juris Doctor in UP Diliman, and his undergraduate degree in BA Sociology at UPLB. He is currently president of Eclaro Academy and Eclaro Business Solutions, Inc.
Dr. Camacho's vision of "future-proofing UPLB" is "about sustaining UPLB's relevance by developing methods, approaches and framework to minimize the cost and impacts of shocks of future events." He envisions "a future-proof UPLB as it levels up its recognition as one of the leading regional and global universities regardless of the mode of delivery of our services."
Dr. Camacho is a professor in economics in UPLB and has served as dean of the Graduate School since 2012. He finished BS Economics from UPLB, MA in Economics of Development at the Erasmus University International Institute of Social Studies in The Hague in the Netherlands, and PhD Economics at the Graduate School of Economics in Kyoto University in Japan.
Dr. Sanchez, a professor in horticulture and the current UPLB chancellor, whose second term ends on Oct. 31, 2020. He finished BS Agriculture and MS Environmental Science, both in UPLB, and his PhD in Landscape Architecture with specialization in Landscape Planning in the Tokyo University of Agriculture.
Dr. Sanchez envisions a UPLB that is "resilient and a globally exceptional university relevant to urgent needs of the times and responsive to the demands of the imminent future" as expressed in his vision paper where he listed goals and actions to transcend the new normal by transforming UPLB into a resilient and Industry 4.0-responsive university from 2020 to 2023.
On Aug. 6, 7, and 10, sectoral consultations will be conducted by the Search Committee for the Next UPLB Chancellor headed by Dr. Ramon A. Razal, former dean of the College of Forestry and Natural Resources.
On Aug. 13, the committee will be conducting interviews with the nominees; and will then wrap up its work with the submission of the search committee report to the UP President on Sept. 4, 2020.