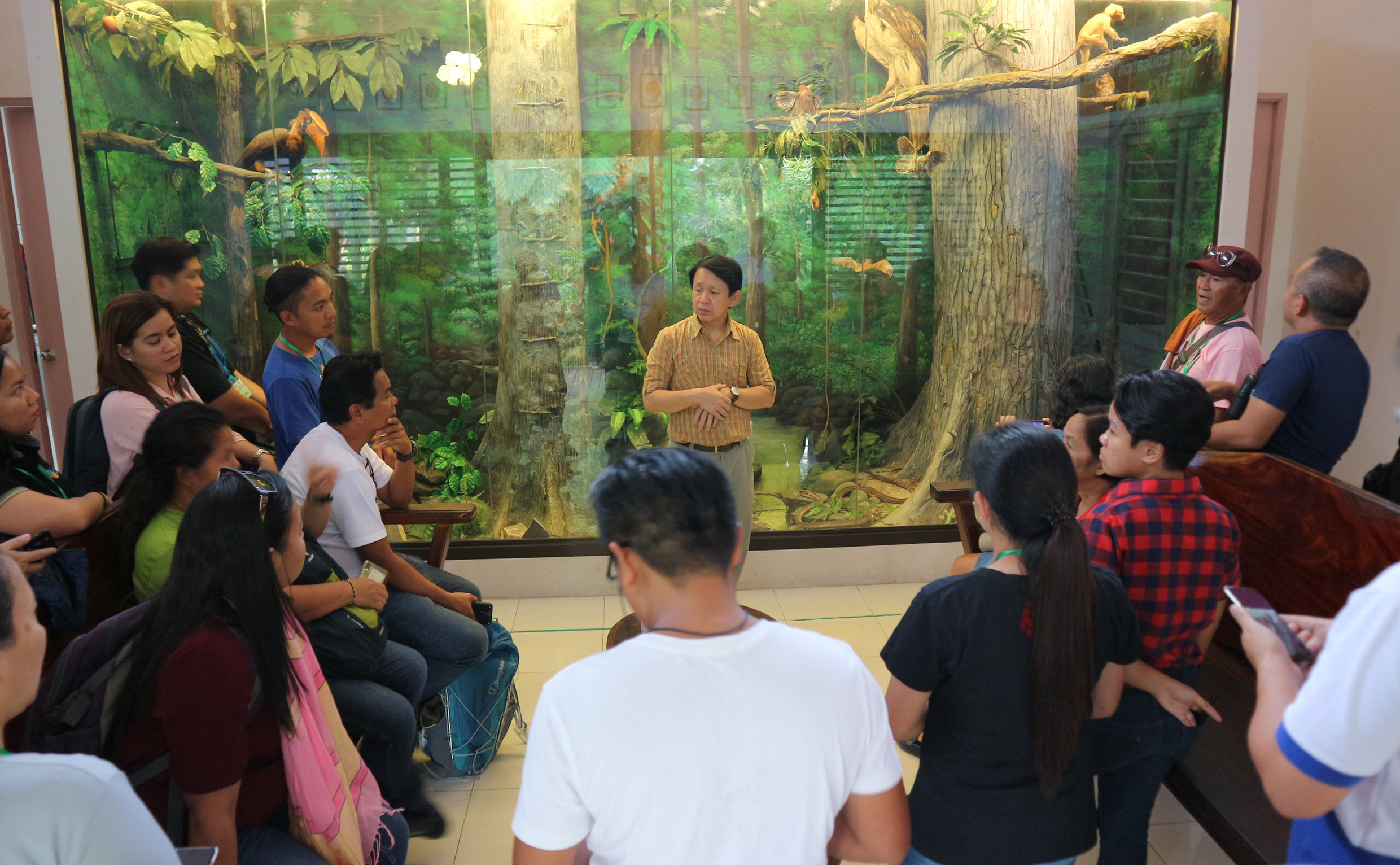 TREES trains forest destination visit managers
To address the increasing concern on "overtourism" in forest and nature-based destinations in the country, the Training Center for Tropical Resources and Ecosystems Sustainability (TREES), in partnership with the Forest Foundation Philippines organized and conducted the "Training Course on Visitor Management in Forest and Nature-based Destinations" on 1-5 Oct. 2019.
Twenty-six staff and field personnel of protected areas and the Department of Environment and Natural Resources (DENR) and members of Philippine EcoGuides Association attended the capacity development course. Spearheaded and facilitated by TREES Director Roberto Cereno, the training consisted of lectures, group discussions, cases studies and workshops on ecotourism, global sustainable tourism criteria, visitation impacts, carrying capacity assessment, nature interpretation, Filipino brand of service excellence, tourist safety and security.
The participants visited the Makiling Botanic Gardens for their field exercise on nature education and interpretation and the Masungi Georeserve in Baras, Rizal to experience on-site visitor management practices and case analysis on destination branding, promotion, and booking system.
As a requirement of the training course, each participant formulated and presented action plans that could be applied at the respective protected areas and destinations that they manage. (Rica Aicel Mariano)