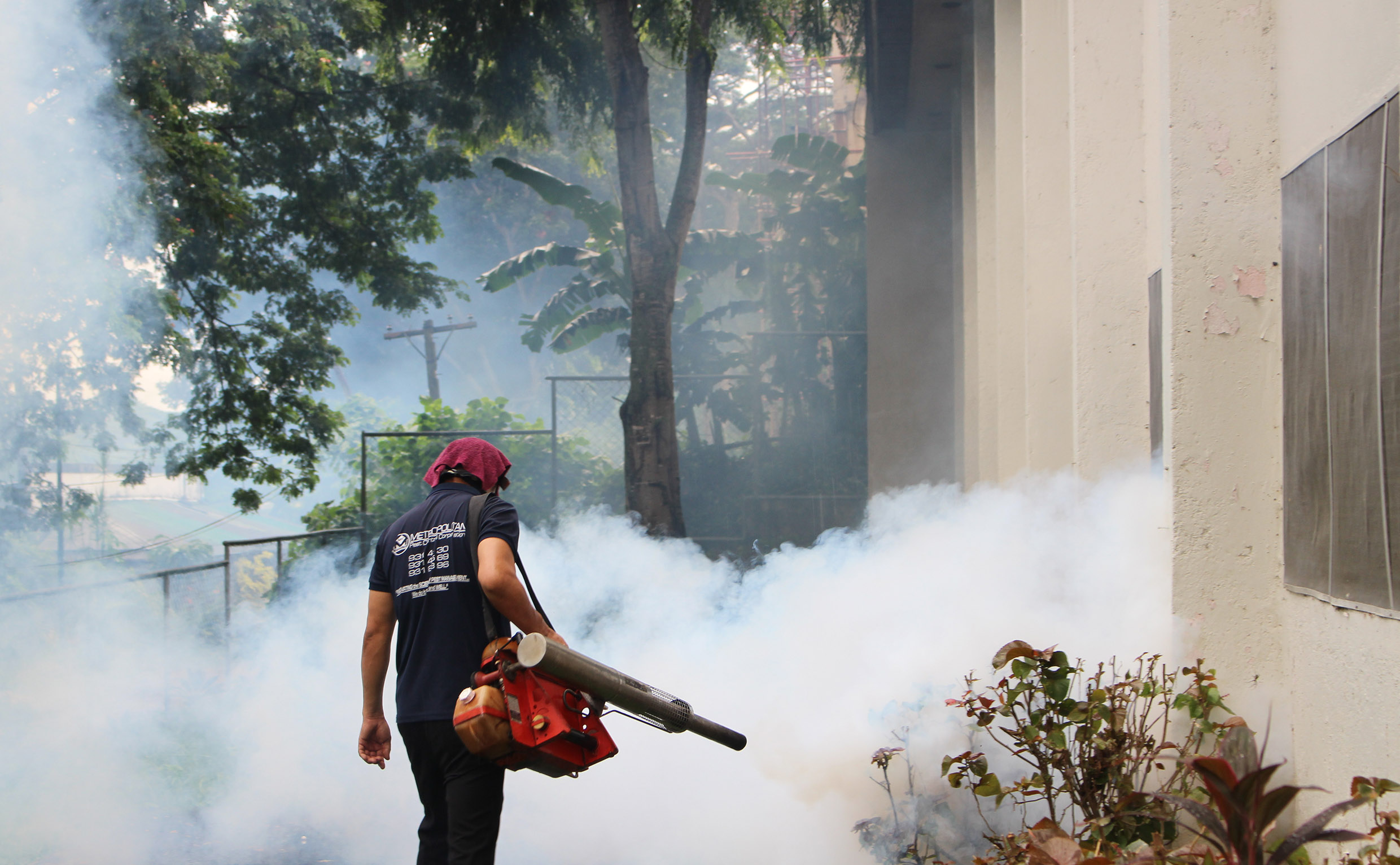 UHO holds anti-dengue drive in dorms, SU
The UPLB Housing Office (UHO) conducted an anti-dengue fumigation in all university-managed dormitories and the Student Union (SU) Building on Sept. 4.
During the opening ceremony held at the Women's Residence Hall, Chancellor Fernando C. Sanchez, Jr. said that UPLB always endeavors to make the campus an enabling environment for creativity and innovation for its constituents.
These efforts include the fumigation of the 10 dormitories that UHO strives to ensure as healthy living spaces.
For his part, UHO Chief Zoilo D. Belano, Jr thanked Chancellor Sanchez for being supportive of the fumigation project in the three years that it has been held.
It has been held yearly since 2017 in partnership with the alumni associations of the Upsilon Sigma Phi and Beta Sigma Fraternities sponsoring the cost of the fumigation chemicals and services.
It was initially implemented as a symbolic act of peace between the two fraternities.
Another partner was the Alliance of Dormitory Associations (ADA), which assisted in liaising with the dormers before and during the conduct of the fumigation.
Meanwhile, Dr. Jessie Imelda F. Walde, director of the University Health Service (UHS), served as a resource speaker on dengue during the event.
She talked about the current outbreak of the disease in the country and said that the fumigation was timely for the dengue season. (Miguel Victor T. Durian)