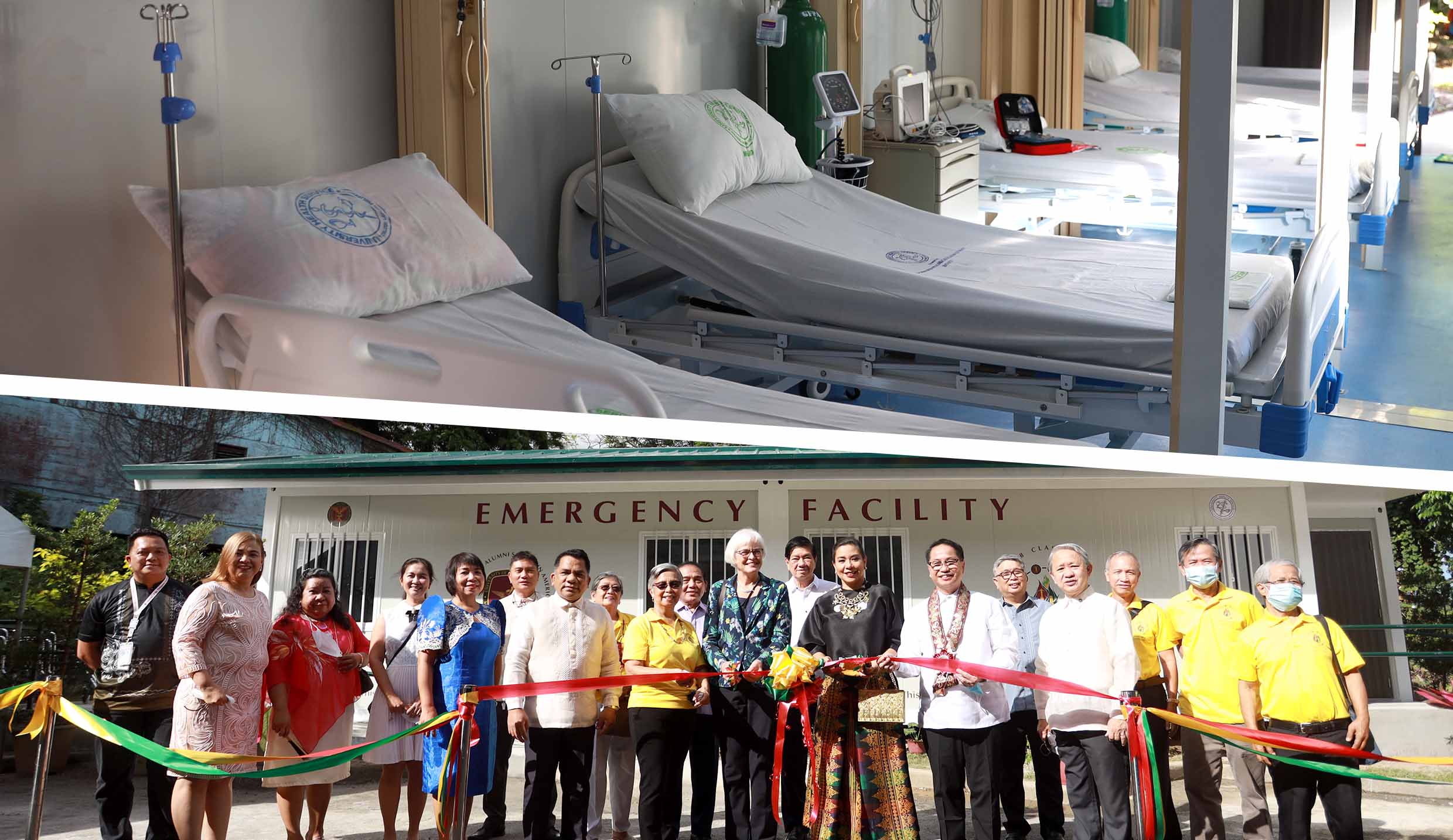 UHS inaugurates UHS extension ER facility
In celebration of its 113th Foundation Day anniversary, UPLB inaugurated the University Health Service-Emergency Room Extension Facility (EREF) on March 4.
The EREF inauguration marks the opening of the facility to cohort patients who need urgent medical intervention.
No less than the Ambassador of the Kingdom of The Netherlands to the Philippines H.E. Saskia de Lang led the ribbon cutting.
Also present were UP President Danilo F. Concepcion, Atty. Gaby R. Concepcion, and UPLB alumni.
The project came into fruition through the initiative of Class '71 led by Dr. Rosalina M. Lapitan and the UP Medical Alumni Society in America (UPMASA) through Dr. Arelyne P. Ramos.
It was carried out in collaboration with the UPLB Alumni Association through its president, Capt. Mauro W. Barradas.
The facility is intended to prevent cross-infection among the patients who need immediate intervention while awaiting triage.
Since the COVID-19 pandemic, the UHS has been thrown into the frontlines. With only eight doctors and 15 nurses, the UHS valiantly attended to COVID cases despite being just a Level 1 hospital.
The facility is equipped with four hospital beds, two stretcher beds, two wheelchairs, one automated external defibrillator, one cardiac monitor, two air conditioning units, and two exhaust fans.
As recounted by Dr. Jessie Imelda Foronda-Walde, UHS director, groundbreaking for the facility was held last Jan. 6, which she recalls to be the Feast of the Three Kings, a big celebration in the Philippines.
According to her, this was very appropriate because three kings or the three collaborators, namely: UPMASA, Class '71, and UPLBAA, had joined forces to come up with the gift, not just for the UHS, but more so for its patients.
"Symbolically, this is what is happening to the combined efforts. The three kings coming from different parts of the world, bearing gifts of good tidings," Dr. Walde happily recounted.
Dr. Walde also recognized the efforts of Dr. Eileen Lorena M. Mamino, director of the Office of Alumni Relations and assistant to the chancellor, for having a "magic wand" to get things done swiftly. "I say the magic comes from her charisma," Dr. Walde said.
A three-phase renovation program is now being undertaken at the UHS, namely: Phase 1 or the construction of an Isolation Wing to add nine isolation rooms to future-proof UPLB against emerging diseases of global concern; Phase 2 or Upgrading of the Operating Room complex; and Phase 3 or Upgrading of the Main Emergency Room. (ISMariveles)