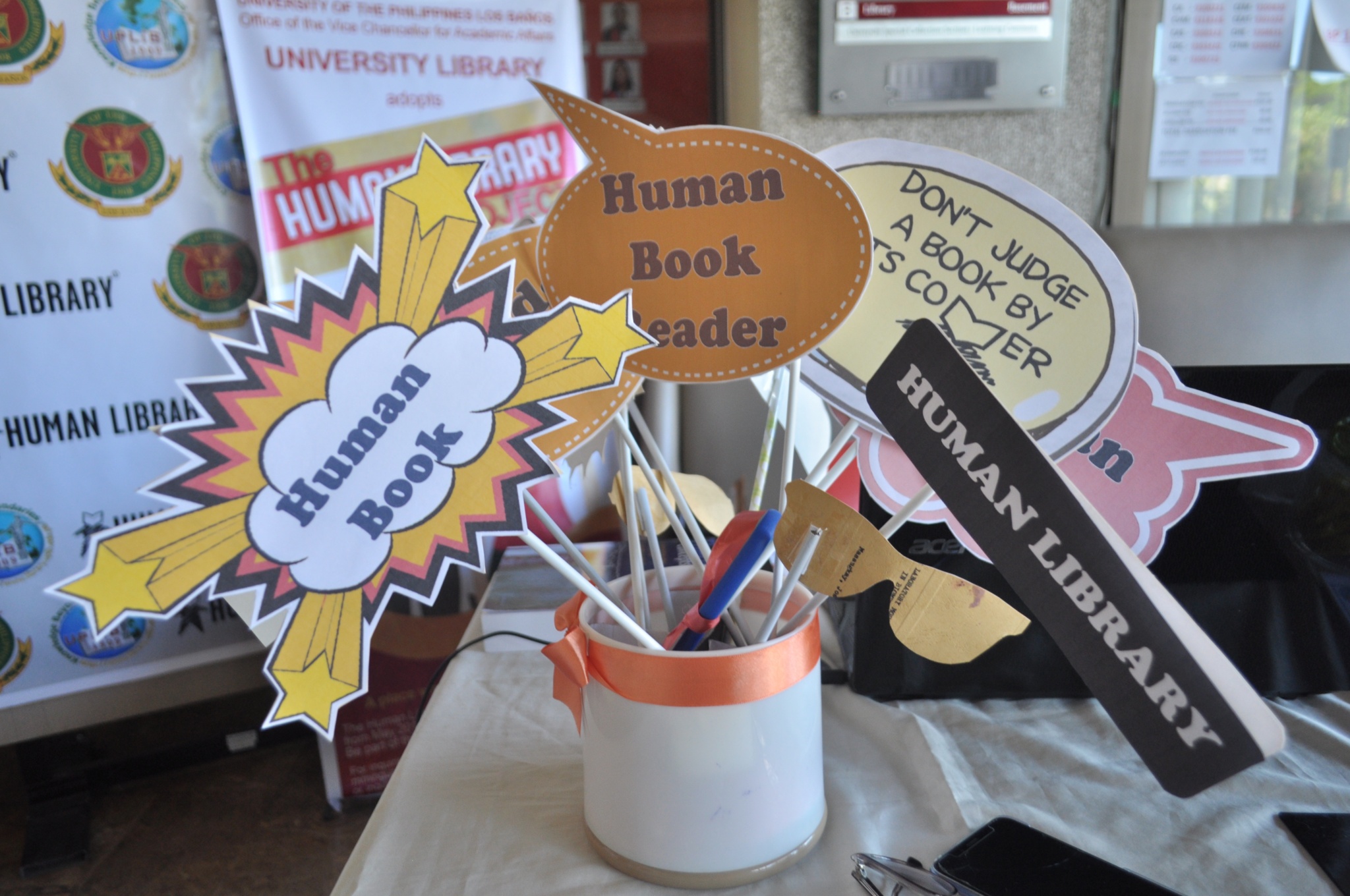 Univ Library launches "human books"
Is it possible to talk with books?
With the emergence of Human Library, the answer is yes!
With Human Library, an actual person serves as a "Human Book" who interacts with a reader.
According to Dr. Mary Ann Ingua, head librarian of the Cataloging Section at the University Library, Human Books are there to share their stories of successes over discrimination, depression, and fear, among others, to a reader. They aim to inspire others to rise above their problems.
By launching the Human Library on Apr. 22-26 at the BM Gonzalez Hall, the University Library has taken part in the worldwide movement that has attracted more than 80 countries.
Dr. Ingua said that this library movement started in Copenhagen, Denmark in response to stereotyping and discrimination towards race, gender, and religious belief.
She said that the Human Library in UPLB was implemented because of the increasing incidence of mental health problems among students and due to the expanding population of foreign students in the university.
"Sa Human Library, gusto nating [ibahagi] na kahit magkakaiba man tayo, pantay-pantay pa rin tayo," Dr. Ingua said. "It's to bring the human spirit, the human touch."
UPLB is the second in the Philippines to implement the Human Library to create a support platform for students and employees.
Human Library sessions are held at the Main Library and at the libraries of the College of Engineering and Agro-Industrial Technology and the College of Forestry and Natural Resources.
Reading sessions could have a maximum of five readers for each Human Book. First time readers are given borrower's card to record their reading session history.
As Human Books' identities are kept anonymous, readers also need to sign a confidentiality agreement before the session to safeguard the former's security.
Those who wish to read a Human Book may visit: bit.ly/HumanLibraryUPLBreservation.
Meanwhile, interested Human Book volunteers may go to: bit.ly/HumanLibraryUPLB.
As part of the innovations at the University Library, the UPLB Human Library will continue to more topics in the future, such as gardening and baking, which would teach new skills to the readers and help them manage stress. (Text and photo by Psalmster John Ligan)
Aligned with our commitment to: