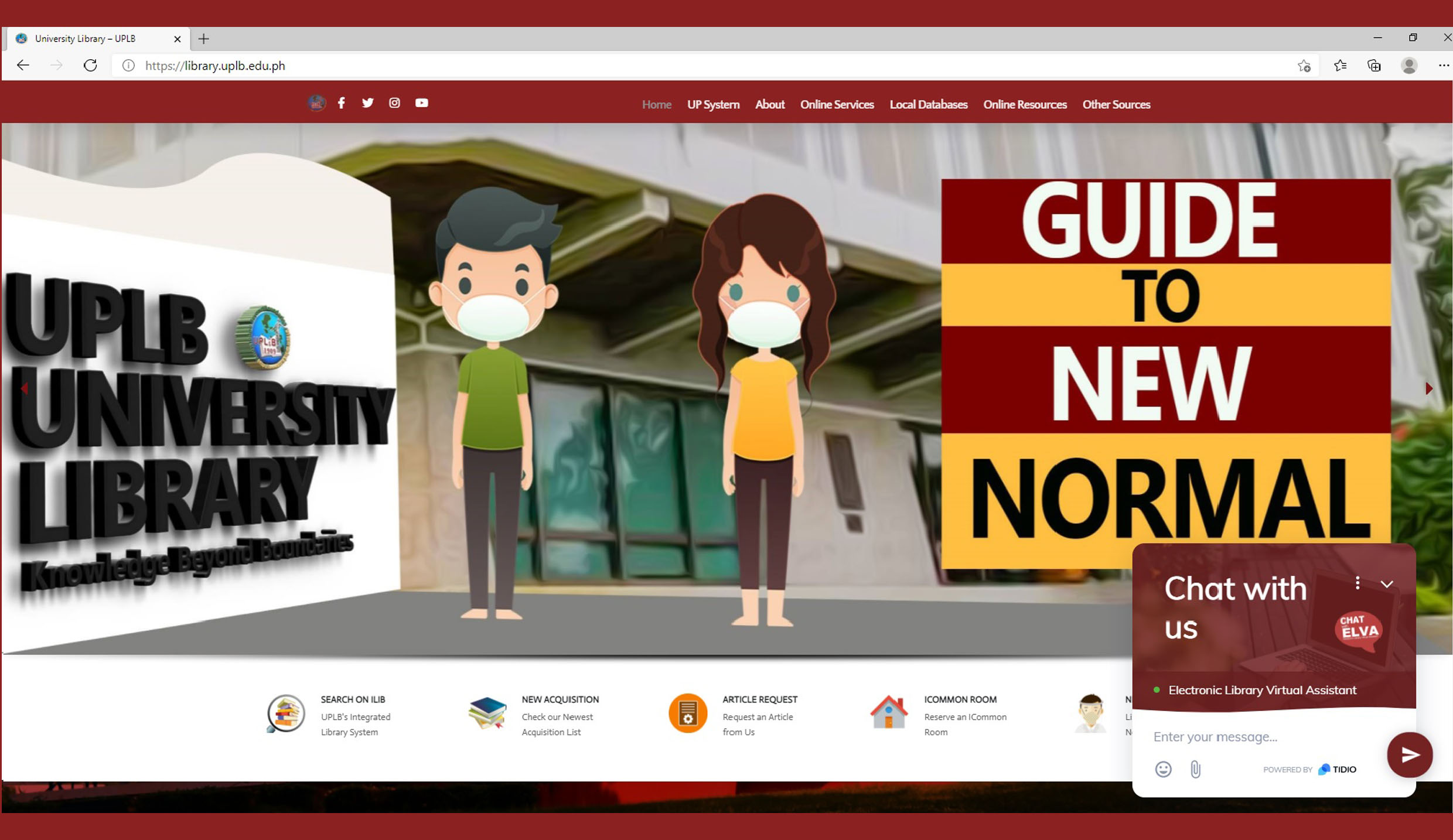 University Library launches new website
The University Library has launched its redeveloped website https://library.uplb.edu.ph/ after switching to WordPress as its new content management system.
Redevelopment of the Library website began in March 2020 through the efforts of Edwardo S. Barrera Jr. and Pius S. Murillo, IT staff and head librarian of the Learning Commons Section of the University Library, respectively.
The redeveloped website, which was officially launched on Jan. 26, is now easier to navigate and explore and has added features that make it more interactive.
Among these are a live chat service, Chat with ELVA or the Electronic Library Virtual Assistant for easy real-time communication; a newly acquired books carousel for updates on New Acquisitions List; a site search box for searching library news, events, and local databases; and the direct links of Library's Online Services, which is mostly availed of by library users in the midst of the COVID-19 pandemic. (Virginia P. Alcantara)
Aligned with our commitment to: