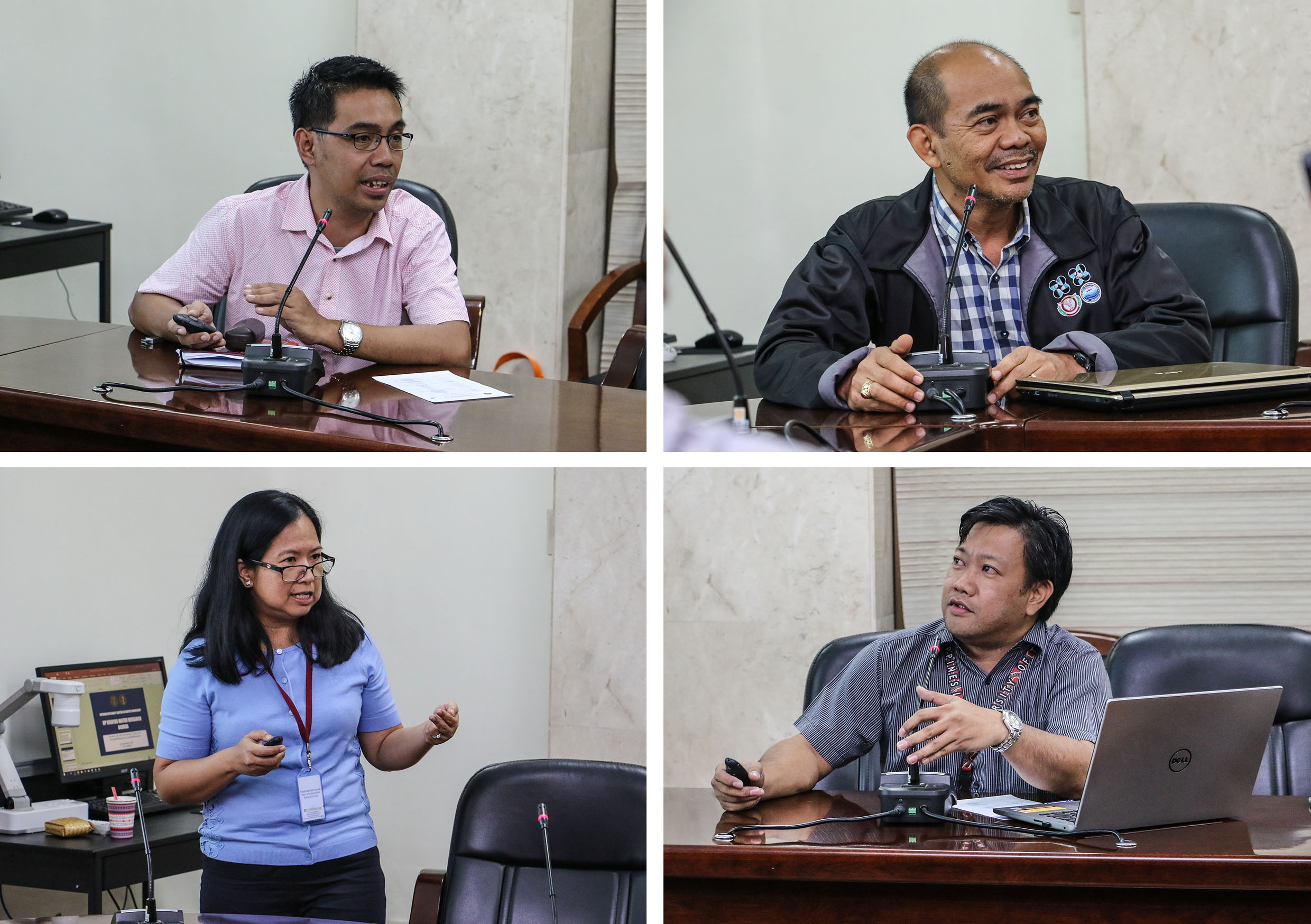 UP CUs to prepare water security proposal
There is no stopping the UPLB Interdisciplinary Studies Center for Water, or the UPLB Water Center, from initiating steps towards water security.
After convening researchers from UP constituent universities (CUs) in July and organizing a forum to manage the Sierra Madre watershed in August, the UPLB Water Center once again met with UP water research experts on Sept. 20-21 at the BM Gonzalez Hall, UPLB.
During the meeting, the four CUs represented–UPLB, UP Baguio (UPB), UP Visayas (UPV), and UP Mindanao (UPMin)–agreed to formulate a program proposal entitled "Water security for all, at all times."
The proposal aims to come up with site-specific water database that will be used to support policy and program planning on water.
It also seeks to establish a water management plan and recommend solutions to address site-specific water-related issues.
As an initial activity, the participating CUs will gather relevant data and information about a river basin that is near their campuses.
During the meeting, representatives from the four CUs presented their water-related research and extension activities and plans, which contributed to drafting the proposal's framework.
Dr. Roger Luyun, Jr., associate professor at the College of Engineering and Agro-industrial Technology, said that most of UPLB's inter-college water researches tackle issues on clean water and sanitation.
Dr. Luyun serves as the chair of the research and development committee of the UPLB Water Center.
Jeffrey Javier, university researcher at the Cordillera Studies Center, noted that UPB focuses on water security and governance, valuation of watershed and water resource, and the geo-hazards caused by water.
Javier said that UPB is looking into landslide susceptibility mapping after the recent landslides in Benguet caused by Super Typhoon Ompong.
Dr. Joseph Acosta, assistant professor at UPMin, presented the biophysical-themed research of UP's southernmost CU, specifically focused on irrigation and flood hazard mapping.
The discussion of Dr. Rosalie Arcala-Hall, professor at UPV, reflected the CU's mandate in fisheries. Dr. Arcala-Hall presented researches on the effects of river pollutants on fish and marine ecosystems, and domestic water as an input in food and fish processing.
Dr. Arcala-Hall also underscored the lack of big river systems in small islands in the Visayas and the potential for future studies on source of domestic water in these places.
Facilitating the discussions were UPLB Water Center's chairpersons, namely: Dr. Patricia Ann J. Sanchez, over-all chair; Dr. Agnes Rola of the networking and partnerships committee; and Dr. Virgilio Villancio of the capacity building committee. (Mark Jayson E. Gloria)