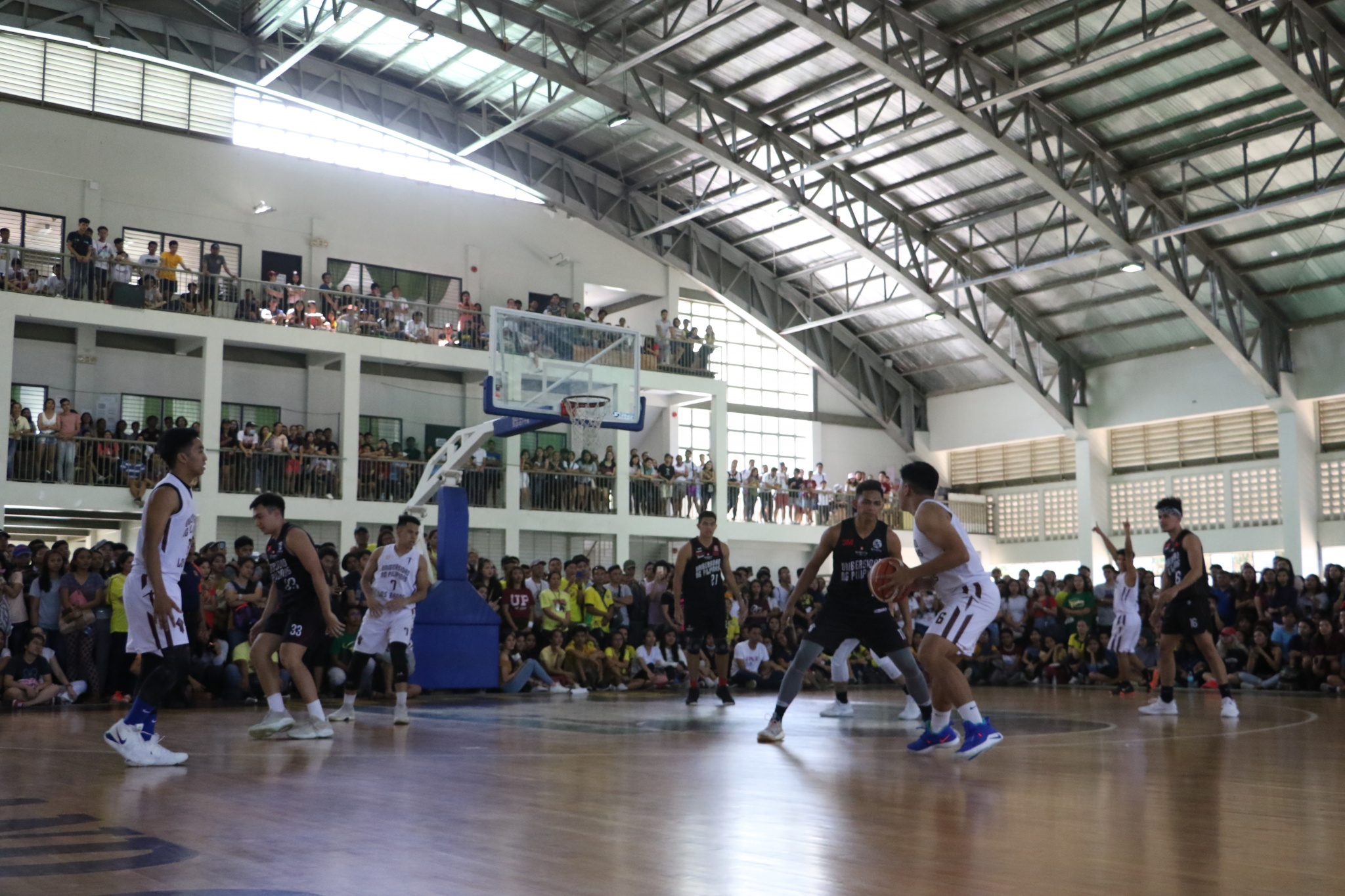 UP Men's Basketball Team hypes up 'Palaro'
The Opening Program of the 2019 Palarong UPLB attracted a significantly large turnout this year from the UPLB community with the presence of the UP Men's Basketball Team (UPMBT).
UPMBT was invited as guests of the opening ceremony of UPLB's annual sports fest at the Copeland Gymnasium on Mar. 25.
Excitement was apparent among the UPLB community who did not hold back and gave the UPMBT a warm welcome right upon their arrival.
Javier Gomez de Liaño, a member of the UPMBT, took part in the torch lighting ceremony together with the UPLB officials.
The team also participated in an exhibition game with the UPLB Men's Basketball Team following the declaration to formally open the Palaro. UPLB students, faculty, and staff alike were caught up in cheers for both teams as they demonstrated their skills on the court.
During the program, Dolreich "Bo" Perasol, head coach of the UPMBT, expressed gratitude on behalf of the team for the UPLB community's support during the UAAP in the previous year, when it entered the finals for the first time in 32 years.
"We've wanted to come here for a long time, the invitation just beat us to it," Perasol quipped to the audience.
Chancellor Fernando C. Sanchez, Jr. welcomed the guests and participants of the Palaro and commended the organizers for this year's theme, "Sandaang porsyentong talas, lakas, at gilas," which gave emphasis to giving one's excellent effort in everything that one does.
"Excellence is giving your all, whether it is in your academics, in your work, or in sports. To give a full hundred percent of your effort and skill in achieving your goal–this is what sets us in UPLB apart from others," he said.
Dr. Isabelita Pabuayon, dean of the College of Economics and Management (CEM), this year's Palaro host college, said that the other reason behind the theme is in line with the centennial anniversary celebration of CEM.
"We have been here for the last 100 years in instruction, research and extension, and as a college we are ready, prepared, bigger, and stronger for the next 100 years in support of national and global development," she said.
Palarong UPLB certainlystarted off with so much excitement. This year's 22 sports events should make the event full to the brim with opportunities for strengthening camaraderie and teamsmanship in UPLB. (Jessa Jael S. Arana)