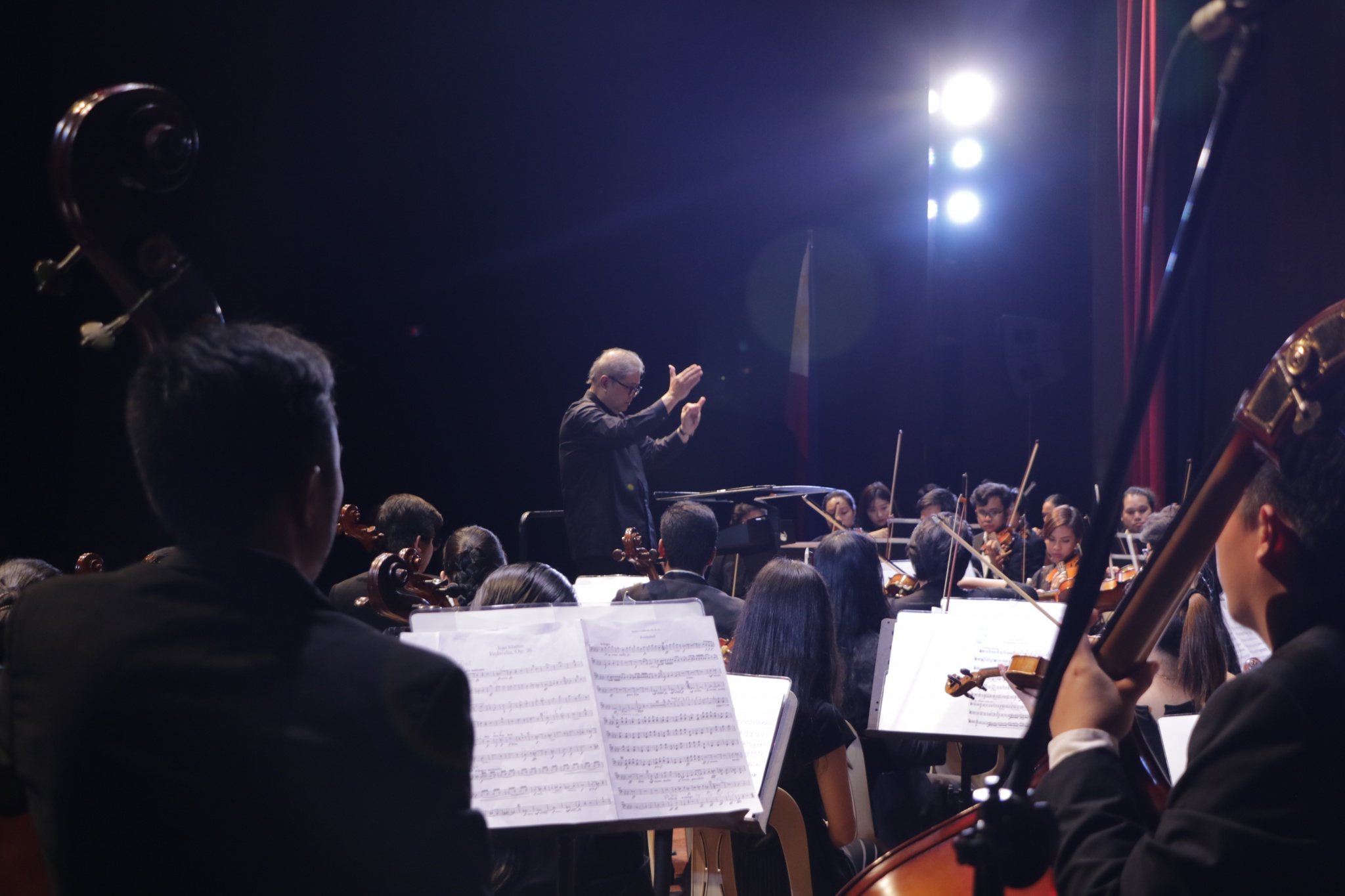 UP Symphony Orchestra debuts at UPLB
UPLB's 110th Foundation Day anniversary celebration was made more special with the first concert tour of the UP Symphony Orchestra (UPSO) at DL Umali Auditorium on March 6.
The "Orchestra ng Bayan" performed a rerun of its concert Resist! – Anthems of Struggle and Triumph that was first held on Feb. 23 at the Abelardo Hall in UP Diliman.
Their repertoire was inspired by historic protests, celebration, and revelry, such as their haunting rendition of Du'a by Ramon P. Santos and joyful staccatos in Johannes Brahms's Academic Festival Overture.
Their final song, Mga Awit Mula sa Sigwa ng Unang Sangkapat, draws from the music surrounding the First Quarter Storm. Prof. Josefino "Chino" Toledo of the College of Music, UPSO director and conductor, arranged the said piece.
Joining UPSO in the concert were the UP Madrigal Singers, the UPLB Choral Ensemble, pianist Pia Diño-Balasico, and singer Rica Nepomuceno.
UPSO was officially established in December 2018 and has 65 members composed of UP alumni, students, faculty, and staff.
Four of them come from UPLB, namely: Daniel Estrellado, Augustine Raphael Abragan, and James Vincent Ang who are on violins, and Herald Josh Mechizedek Balaccua who is one of the cellists.
The UP Office of the President, the UPLB Office of the Chancellor, Office of the Vice Chancellor for Community Affairs, and the Office for Initiatives in Culture and the Arts organized the concert. (Jessa Jael S. Arana)