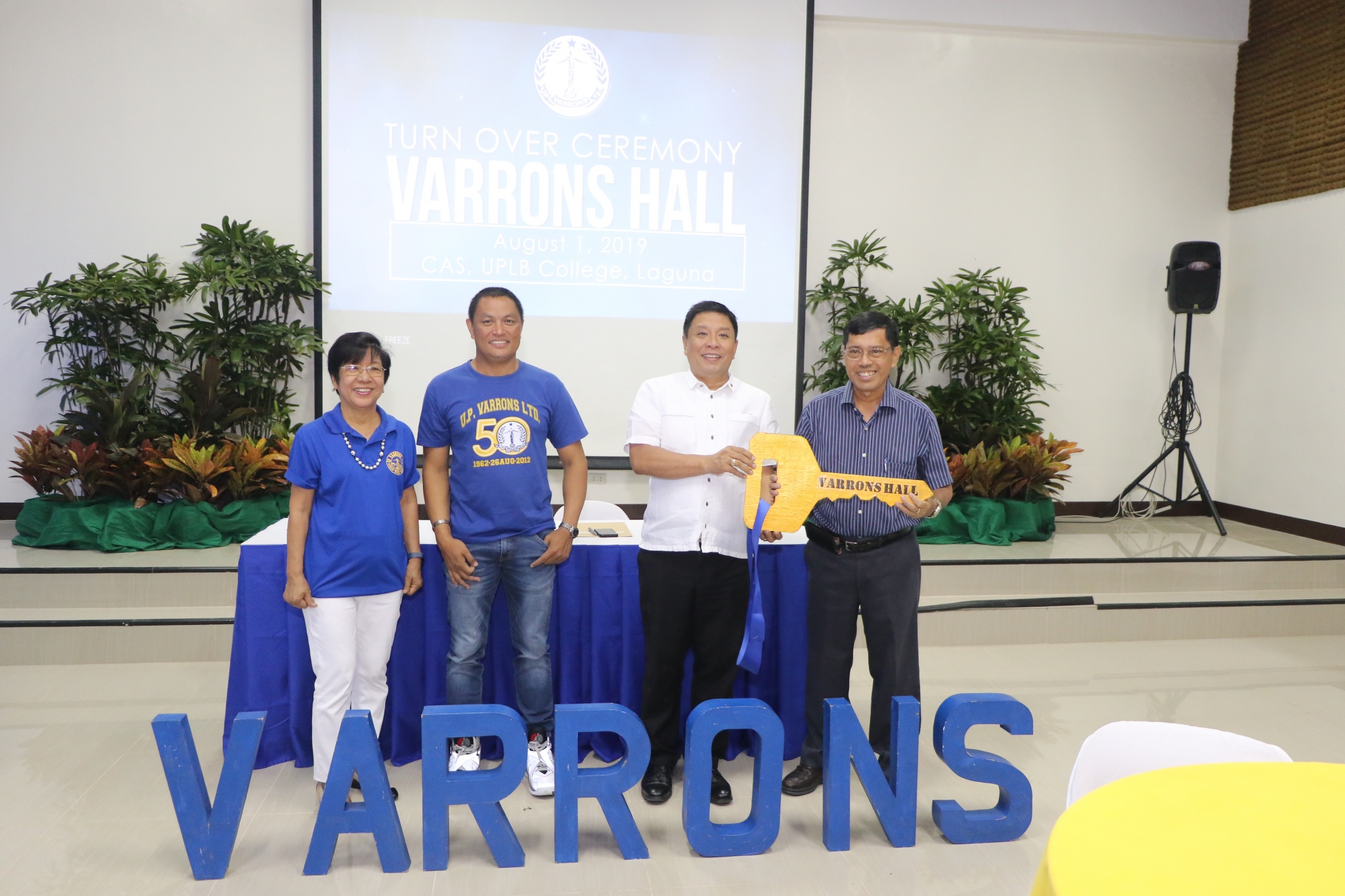 UP Varrons renovates UPLB facility # 2
The College of Arts and Sciences (CAS) Annex 2 Multi-Purpose Hall (MPH1) has been renamed Varrons Hall in honor of UP Varrons Ltd. (UPVL), a socio-civic organization that sponsored its renovation under an adopt-a-classroom program.
According to Dr. Asuncion K.Raymundo, vice president of the Varrons Foundation, Inc. (VFI) and former dean of CAS, they chose to improve the said classroom because numerous students "pass through" the said hall.
Varrons Hall houses general education classes that students across colleges are required to take.
Dr. Felino P. Lansigan, dean of CAS, thanked UPVL for its goodwill and encouraged the latter to continue similar projects in the future.
This is not the first effort of the UPVL group to help improve UPLB's facilities. In 2018, the organization funded the transformation of an old office into what is now the Varrons Room at the College of Forestry and Natural Resources.
Alumni and members of UPVL raised over PhP 600,000 to repaint walls, retile the floor, and replace the ceiling and wall acoustics of Varrons Hall.
The launching of the renovated and renamed hall was held in time for UPVL's 57th anniversary. Its members and alumni graced the official turnover of the hall to CAS on Aug. 1.
In attendance during the event was Chancellor Fernando C. Sanchez, Jr., who said that the renovation project is a significant contribution to the university.
"UPLB hopes that the UP Varrons will continue to be our partner in realizing the university's mission," Chancellor Sanchez said.
Joining him during the event were Dr. Roberto G. Visco, assistant to the vice chancellor for community affairs, and CAS Executive Committee, faculty members, and staff.
Founded in 1990, VFI is a voluntary and development-oriented non-government organization and is a subsidiary of the UP Varrons Alumni Association. (KEAraguas)