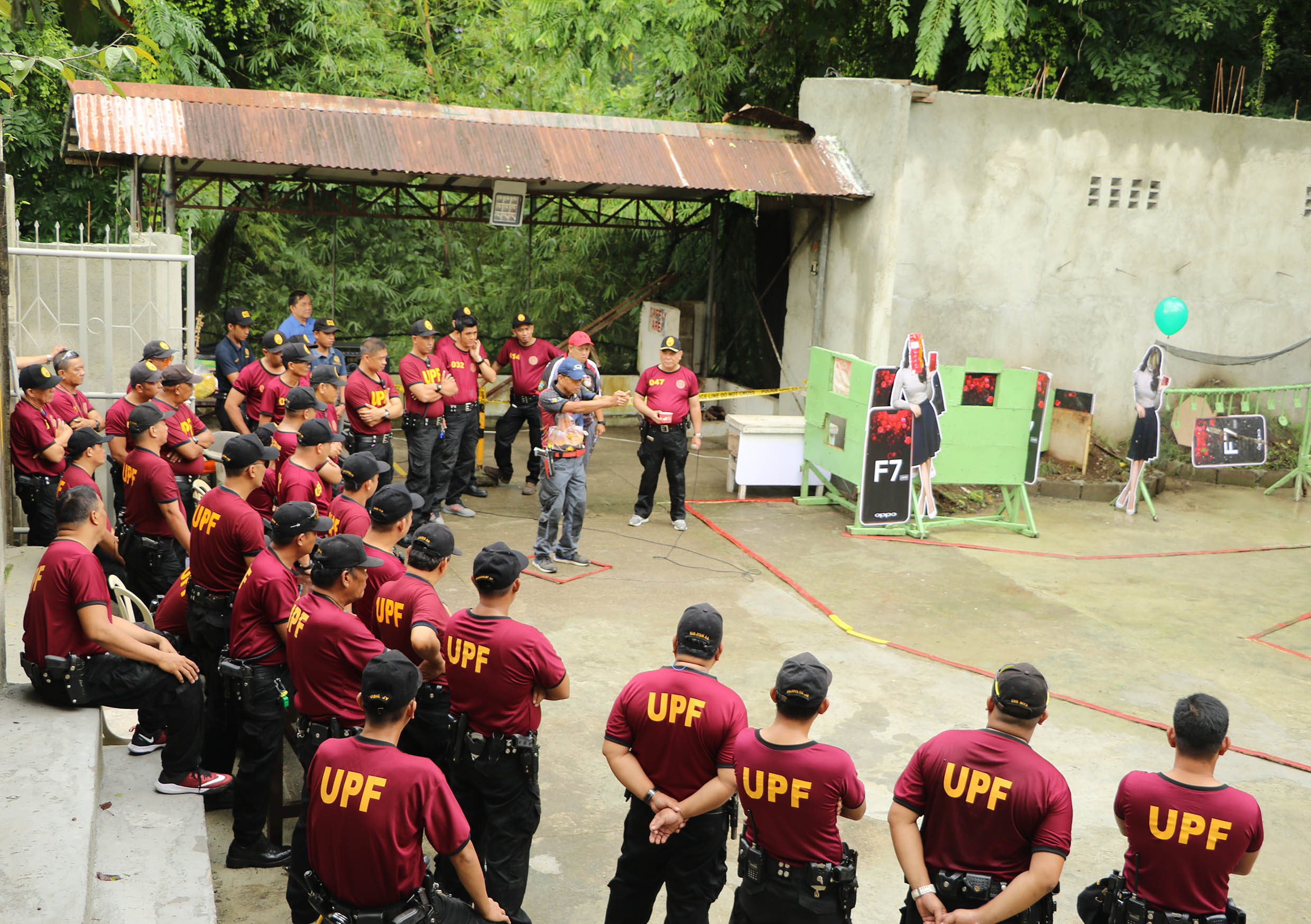 UPF overhauls firing range
The University Police Force-Office of the Vice Chancellor for Community Affairs (UPF-OVCCA) has overhauled its firing range at its headquarters as part of the professionalization of its personnel.
The UPF held a ceremonial shoot on June 16 to formally open the overhauled firing range that can now allow a longer shooting distance of 20 meters. The shoot included a gun proficiency and marksmanship training facilitated by certified range officers in Laguna.
In his opening remarks, Chancellor Fernando C. Sanchez, Jr. said that the firing range will ensure the preparedness of UPF and the Community Support Brigade (CSB) personnel when dealing with crimes in campus.
Intended for the exclusive use of the UPF, the firing range also has new lighting installed so that nightshift personnel will be able to use it. The UPF has quarterly gun training schedules.
SOIV Ricardo T. Silab, chief of the UPF, thanked Chancellor Sanchez and Dr. Casiano S. Abrigo, Jr., executive director of the UPLB Foundation, Inc., for providing funds to overhaul the firing range.
Also present during the event was Dr. Roberto G. Visco, assistant to the vice chancellor for community affairs. (Miguel Victor T. Durian, with reports from Rizal T. Huelgas).