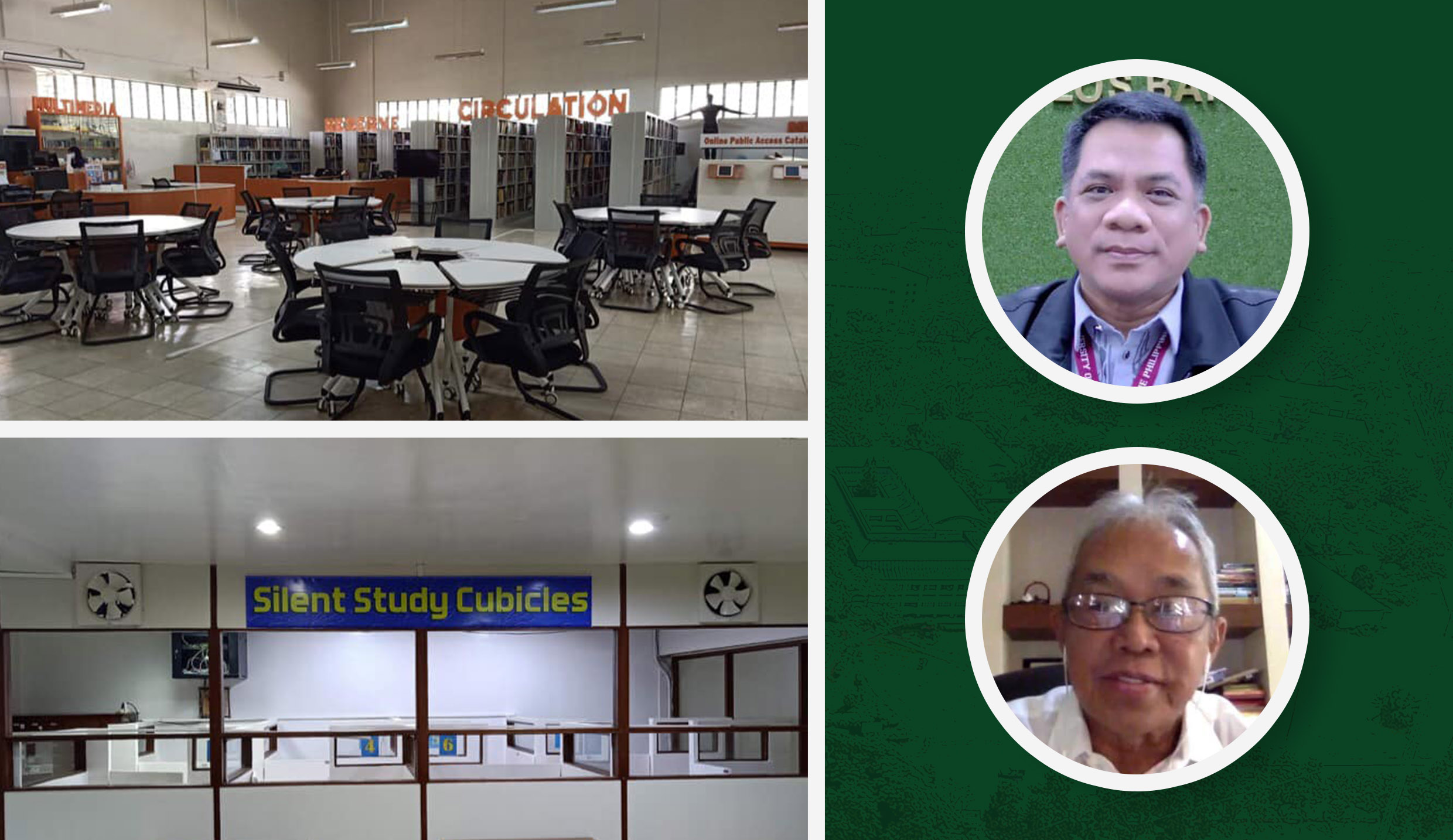 Upgraded CVM-IAS Library to welcome students back to the campus
Students will be welcomed back to the campus when in-person learning resumes by a refurbished and newly furnished College of Veterinary Medicine-Institute of Animal Science (CVM-IAS) Library.
This is largely thanks to Dr. Avelino de Manuel, DVM Class of 1978 and chair of Universal Feed Mill Corp, who sponsored the project.
The upgraded library was turned over to CVM-IAS in a virtual ceremony held via video conference at 2 PM on Dec. 7 with Dr. de Manuel; Dr. Jezie A. Acorda and Dr. Eduardo B. Torres, current and former deans of CVM, respectively; and Chancellor Jose V. Camacho, Jr. in attendance.
Dr. Torres narrated in a speech on how the CVM-IAS Library Upgrading Project came about that Dr. De Manuel, who was his classmate at CVM, approached him in 2019 when he was still CVM dean, expressing his desire to sponsor a project in the College.
Among the numerous projects that were needing sponsorship and that would benefit students the most was the upgrading of the CVM Library.
Considering this to be of top priority, Dr. Torres shared that he immediately sought the assistance of Adelina Esperante, CVM head librarian to come up with a proposal, which was immediately given the go signal by Dr. de Manuel.
The generosity of Dr. de Manuel, Dr. Torres said, has transformed the library into a more conducive learning environment and a welcoming venue for group discussions and relaxation.
Chancellor Camacho in his message and Dean Acorda in his welcome speech expressed their profuse gratitude to Dr. De Manuel.
Chancellor Camacho said that fostering strong bonds with alumni is one means of future-proofing UPLB. (Junelle L. Paller)