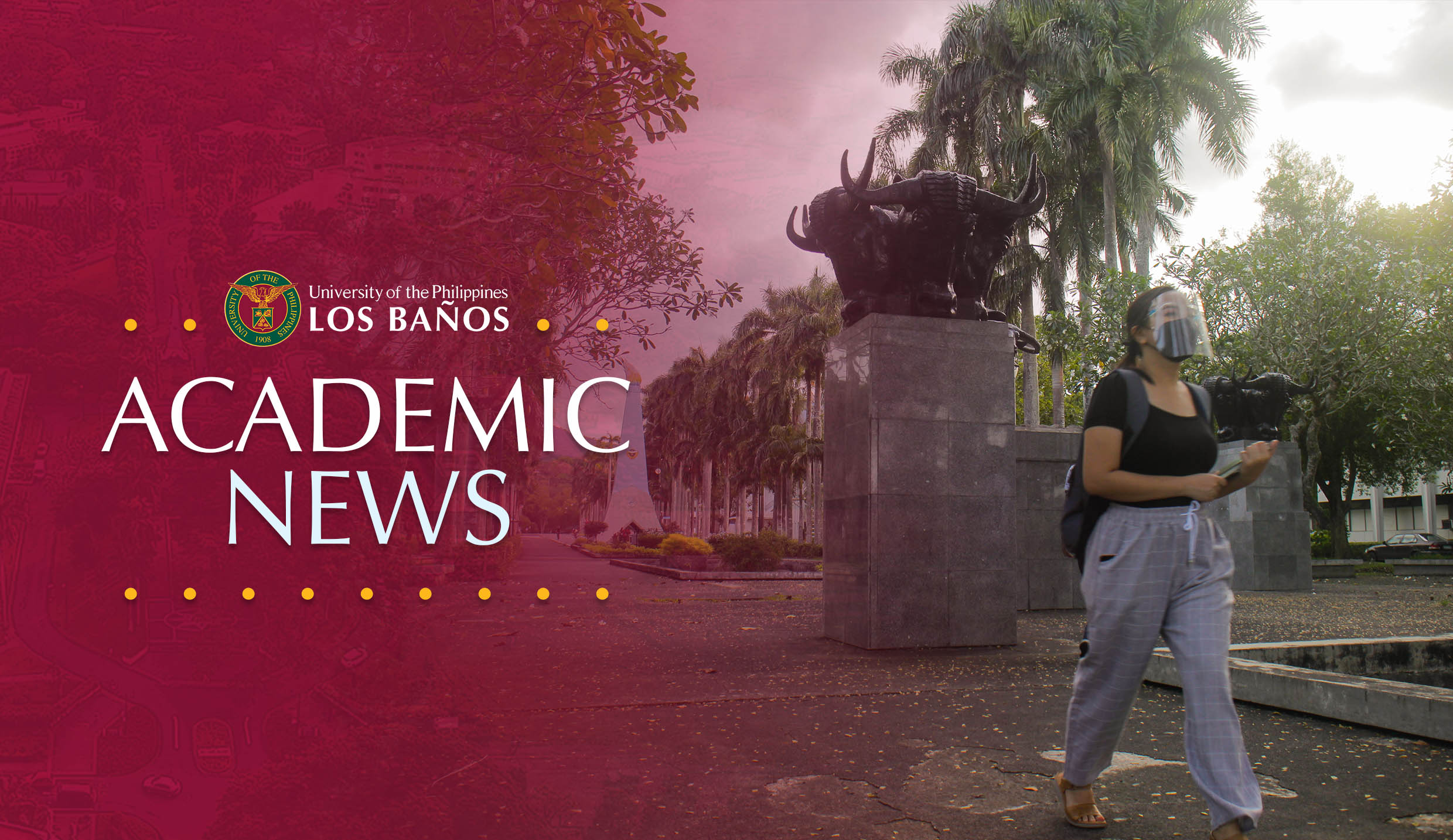 UPLB adds BS Mechanical Engineering to its curricular program offering
UPLB is offering the BS Mechanical Engineering (BSME) for the first time this first semester of Academic Year 2021-2022.
The institution of the BSME was approved during the 1355th meeting of the UP Board of Regents (BOR) on Oct. 29, 2020. The plan to offer the program has been in the works since 1997 when BOR approved the reorganization of the College of Engineering and Agro-industrial Technology (CEAT).
The ad hoc committee on the offering and conceptualization of the BSME was co-chaired by Dr. Jovita L. Movillon and Engr. Marita Natividad T. de Lumen.
With the approval from the UPLB administration, CEAT hired two faculty members with BSME degrees to kick start the development of the curriculum in 2019.
"It is the College's vision to commit to the progressive transformation and global relevance in engineering education through a more comprehensive, competitive, advanced, and complete College of Engineering and Agro-industrial Technology," Dr. Movillon said as she quoted the rationale in the BSME proposal.
With the institution of BSME, CEAT is close to becoming a comprehensive engineering college, and now, energized to tackle head-on the many possibilities and challenges of a growing college," she added.
Right now, CEAT is offering BS degrees in Agricultural and Biosystems Engineering, Chemical Engineering, Civil Engineering, Electrical Engineering, and Industrial Engineering, with its graduates consistently performing well in the Professional Regulation Commission-administered board examinations.
Dr. Movillon also highlighted the support from all academic units and their respective faculty members in finalizing the proposed program, most especially the Agri Biosystems Machinery and Power Engineering Division (AMPED) of the Institute of Agricultural and Biosystems Engineering (IABE), which has been long offering some engineering courses that are technically similar to some basic mechanical engineering courses.
Initially, the BSME program was placed under the Agricultural Machinery Division of then Institute of Agricultural Engineering (now IABE) until the BOR approved the establishment of the Department of Mechanical Engineering (DME) on March 25, 2021, with Dr. Ralph Kristoffer B. Gallegos as the chair.
DME now has three other core faculty members, all licensed mechanical engineers, namely: Engr. Marita Natividad T. de Lumen, Engr. Jerric R. Delfin, and Engr. Frederic James V. Espiritu. Another faculty member is set to join them soon and hiring is still on-going.
Dr. Gallegos said that although the department still lacks in manpower, they are ready to face the challenges not only in instruction but also in research and public service.
The Department is expecting 60 students to enroll this coming semester. (Rizza Ramoran)