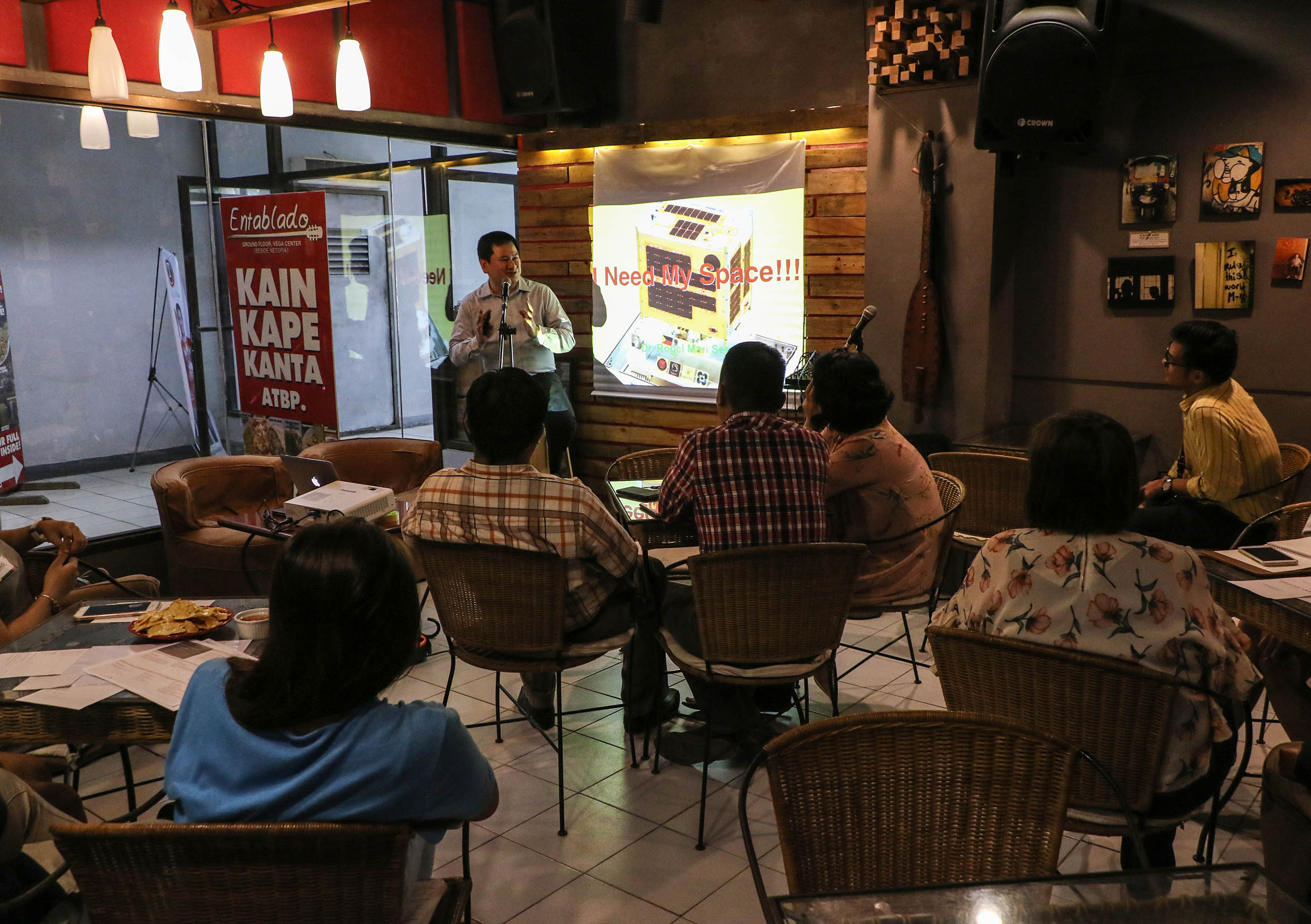 UPLB alumnus headlines CDC's space talks
Over a cup of coffee, quite literally, Dr. Rogel Mari Sese talked about how the Philippines is slowly but surely building up its capability in space science.
Dr. Sese, an applied physics graduate of UPLB, is the program leader of the National Space Promotion Awareness and Capabilities Enhancement Development Program of the Department of Science and Technology.
"We are the only country that started a space program that takes into account not just the technology side but also the policy side. This is why the Philippines is considered as an emerging space nation in the world," revealed Dr. Sese.
A space agency in the Philippines, Dr. Sese said, would result in a more improved weather observation system, clear communication during disasters, and aid in agriculture production, among others.
Dr. Sese, hailed as one of the Asian Scientist 100 this year, was the featured expert in the recent edition of Café Scientifique on Sept. 3 at Entablado, a local coffee shop in Los Baños.
Café Scientifique, a knowledge sharing activity of the Department of Science Communication, College of Development Communication (CDC), showcases discussion about latest ideas in science and technology among UPLB academics.
On the same day, CDC hosted a forum on space science at the CDC Lecture Room 1 that also featured Dr. Sese, who tackled the efforts to pass a bill that will create a space agency in the country.
These learning activities are part of CDC's initiatives to generate public interest and map directions for further promotion of agriculture, biotechnology, disaster risk reduction and management, and space science on its 20th anniversary. (John Glen S. Sarol)