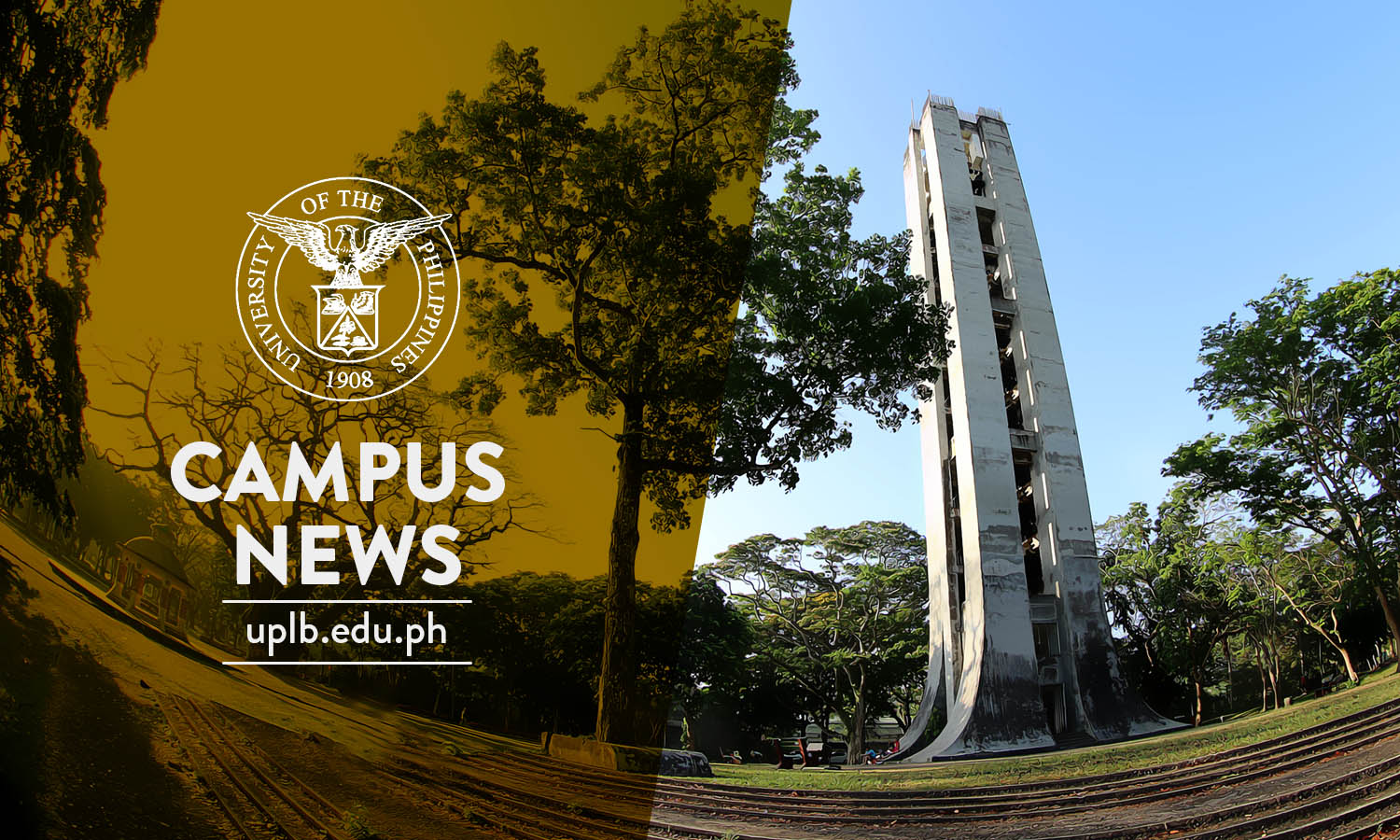 UPLB bags 11 gold medals in STRASUC
UPLB won 11 gold medals during the recently concluded Southern Tagalog Region Association of State Universities and Colleges (STRASUC) Olympics held on Nov. 6-8 at Batangas State University and on Nov. 22-28 at the Romblon State University.
Gold medal winners were Danica Cenita for Arnis; Karl Angel N. Echano, Zyg A. Edralin, Jon Karl André I. Sy and Angelamae Morales in Badminton; and Kyle Gabriel H. Ortiz, Ronan Gabriel Erni, Jamil T. Creado, and Dominic V. Mariano in Swimming. (Please see complete list of winners below).
The UPLB contingent was led by Virgilio B. Marilag, chair of the Department of Human Kinetics, and Myra Luz G. Abueg, varsity coordinator. A total of 151 student-athletes and 29 coaches and staff participated in this regional sports competition.
UPLB placed 9th overall out of 12 competing colleges and universities.
Selwyn Robles, an instructor at DHK, pointed out the need for more support to the athletes and the coaches in the form of complete uniforms for the event, allowances before and during STRASUC, and incentives for medalists.
Besides the sports competition, UPLB also participated in the STRASUC Culture and Arts Competition held at the Western Philippine University in Palawan on Nov. 11-14. Fifty-seven student performers and eight coaches and staff participated in the said activity. (Aletheia C. Araneta)
Sport / Event
Athletes
Medal
Arnis Livestock Full Contact Sparring
Danica Cenita, CEAT
Gold
Ariston Delos Reyes, CA 
Silver
Arnis Padded Stick Full Contact Sparring
Apel Jae Clemente, CA
Bronze
Allen Natalio Que, CEAT
Bronze
Badminton Men's Singles B
Karl Angel N. Echano, CEAT
Gold
Badminton Men's Doubles
Zyg A. Edralin, CAFS & Jon Karl André I. Sy CEM
Gold
Badminton Women's Singles B
Angelamae Morales, CAS
Gold
Badminton
Men's Division Overall Champions
Athletics, 3k run
Daniel Banalo
Bronze
Chess
Jasra Jaafar
Silver
Natalie Abuzo
Silver
Natalie Kyle
Chiarra Cleto
Kristine Johann Tingcang
Jasra Jaafar
Marifrancia Mojica
Mark Gerard Cruz
Bronze
Swimming
200 m Freestyle
400 m Freestyle
200 m Breastroke
Jamil T. Creado, CDC




Gold
Gold
Silver
Swimming
200 m Ind. Medley
100 m Butterfly
50 m Breastroke
Gloria Therese D. Eusebio, CDC

Silver
Silver
Bronze
Swimming
50 m Freestyle
Dominic V. Mariano, CEAT

Bronze
Swimming
Relay 200 m 4×50 Freestyle
Kyle Gabriel H. Ortiz, CAFS
Ronan Gabriel Erni, CAFS
Jamil T. Creado, CDC
Dominic V. Mariano, CEAT
Gold
Swimming
Relay 200 m 4×50 Medley
Kyle Gabriel H. Ortiz
Ronan Gabriel Erni
Jamil T. Creado
Dominic V. Mariano
Silver
Swimming
Relay 400 m 4×100 Medley
Mari L. Arcega, CEAT
Rowlan Joseph Guia, CEAT
Dominic V. Mariano
Rafter Poch Joshua Alimagno, CEAT
Silver
Aligned with our commitment to: