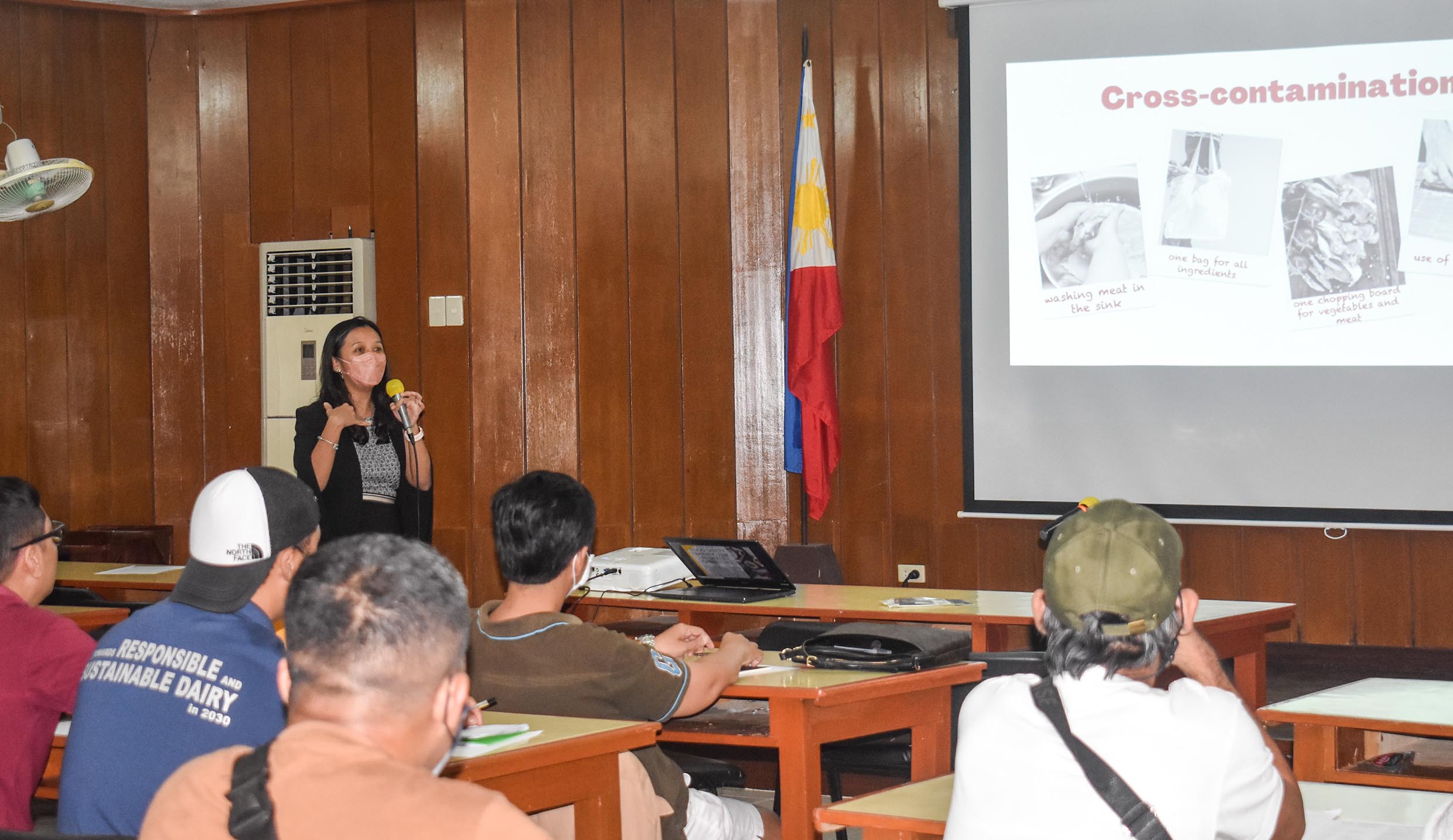 UPLB BAO and ISC-FaNS host food safety training for business operators
In partnership with the UPLB Interdisciplinary Studies Center on Food & Nutrition Security (ISC-FaNS), the Business Affairs Office conducted the FST 1.0: Food Safety Training for Business Operators on Jan. 31.
Dr. Consorcia Reano, chair of ISC-FaNS, welcomed the participants in her opening message. She reminded the food business owners or operators of the importance of having the correct knowledge and skills in food and nutrition security.
In his welcome message, Vice Chancellor for Administration Rolando Bello, emphasized the value of setting high standards on food services. He reiterated the importance of this to the food business owners on the campus as the in-person classes will be implemented in the coming semester.
Maria Angeli Maghuyop of ISC-FaNS and Sheryl Posadas of the UPLB BAO discussed the training session's house rules. Posadas also announced the soon-to-open food kiosks and canteens in the campus which might interest the participants. She said that food safety training is an important requirement in the new bidding procedure followed by the university.
Discussed were the Importance of Food Safety in the Business by Wilson Gascon of the Los Banos Municipal Health Office; Food-Borne Illnesses by Dr. Julienne Maria Undine Paz Quimio of the Institute of Animal Science; Food Hazards and Personal Hygiene by Dr. Lotis Mopera of the Institute of Food Science and Technology (IFST); Flow of Food from Receiving to Service by Dr. Marie Faye Nguyen-Orca of the Institute of Human Nutrition and Food; and Facilities Sanitation and Pest Control by Dr. April Shane Sulabo of IFST).
The training participants took a short pre-test to gauge their food safety knowledge and a post-test to evaluate their learnings. (SBPosadas and JSAmparo)
Aligned with our commitment to: