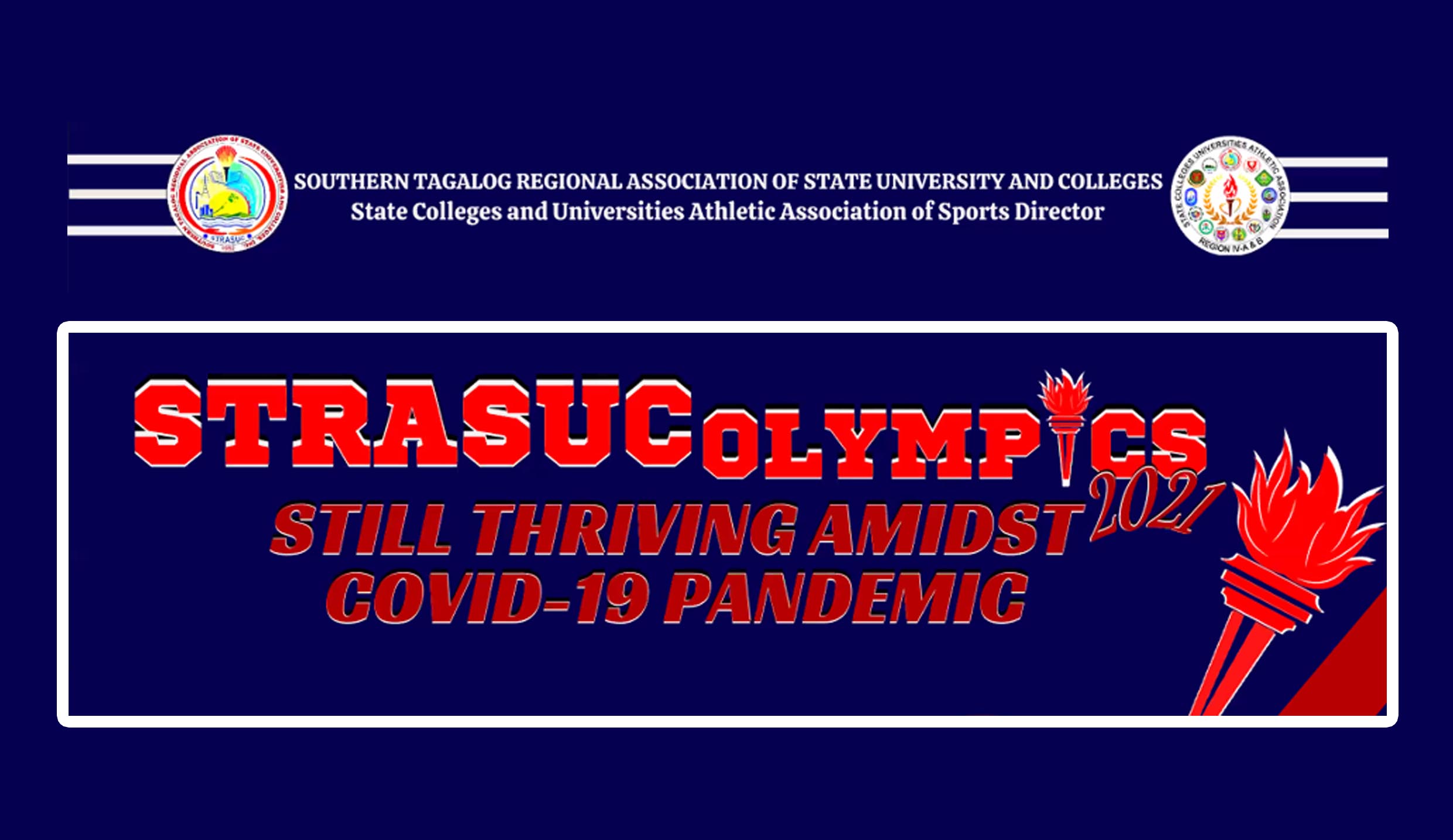 UPLB competes in STRASUC Olympics 2021
UPLB is participating in the Southern Tagalog Regional Association of State Universities and Colleges (STRASUC) Olympics 2021 with the theme, "Still Thriving Amidst COVID-19 Pandemic" on Dec. 6 to 10.
The UPLB contingent is led by Rowena D. Cardenas, chair of the Department of Human Kinetics (DHK) and Marie Tonie A. Salangsang, varsity coordinator.
The UPLB athletes will be going against representatives from 12 participating colleges and universities based in Region IV.
As part of the opening ceremony that was held on Dec. 6, Chancellor Jose Camacho, Jr. gave his well wishes to the STRASUC participants via video.
Members of the UPLB Street Jazz Dance Company (SJDC) also rendered a dance that was video-recorded and broadcasted during the program.
The list of STRASUC events has been reduced due to limitations brought about by the COVID-19 pandemic.
This includes arnis, karatedo, taekwondo, and Mobile Legends: Bang Bang (MLBB), a multiplayer online battle arena, which is a first-time event at the STRASUC Olympics.
Seven UPLB student athletes will be participating in the arnis and the MLBB Events. Angela Rozen B. Aguirre of the College of Arts and Sciences (CAS) will compete in arnis with faculty member Phan Minh Quan as her coach.
Making up the MLBB team are: Janssen Rohn Custorio, Hudyong Ralph Mastrili, Aero Angelo Villas, and Abel Francis Laguardia from the College of Engineering and Agro-Industrial Technology; James Clierick Ola from the College of Forestry and Natural Resources, and Charles Michael Umerez from CAS. Engr. Alvin Joseph Dolores is the team's coach.
Follow the FB page of the Department of Human Kinetics or the SCUAASD IV Facebook Group for updates  at the STRASUC. (Kristel Hope Villafuerte)