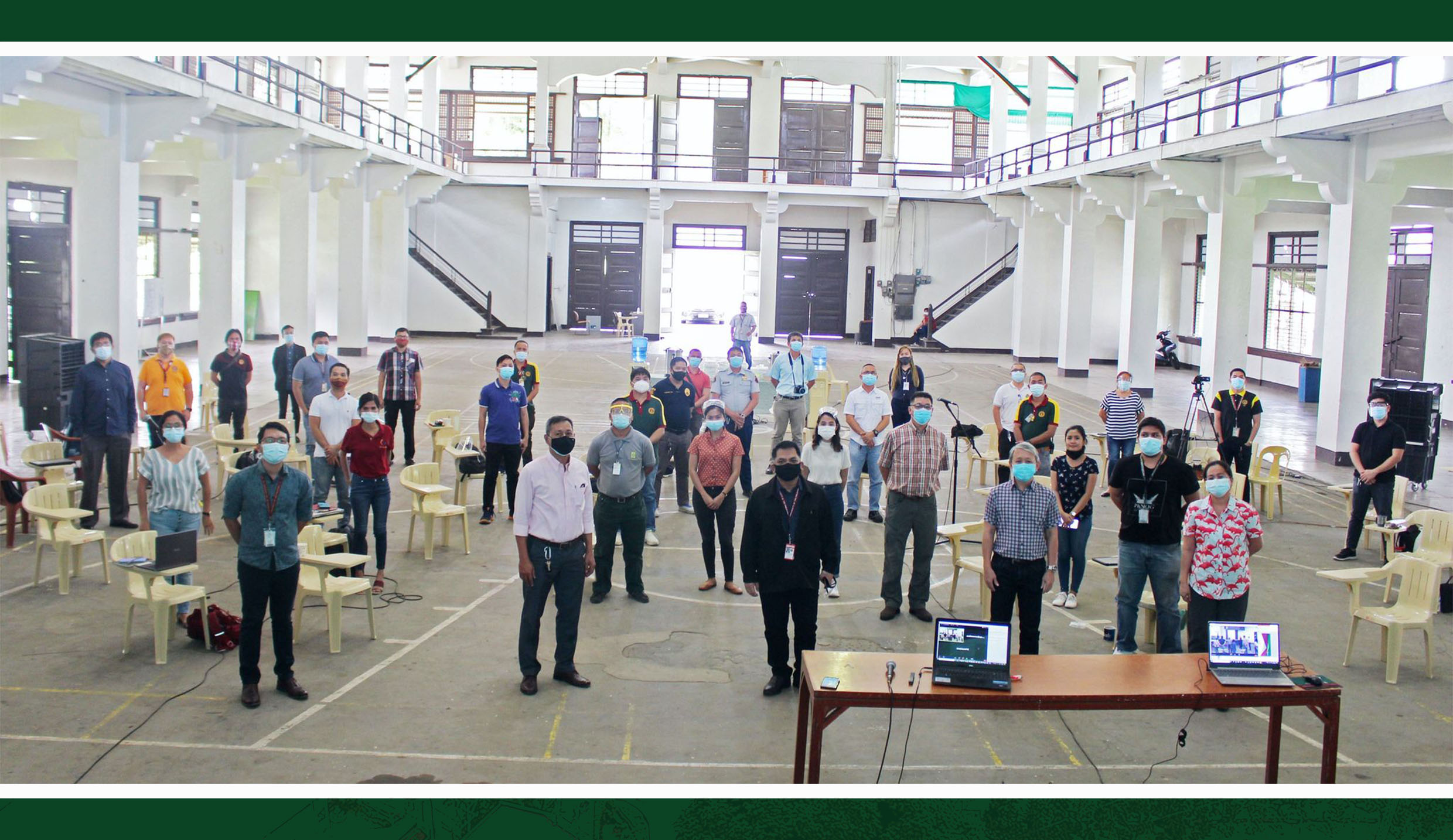 UPLB conducts training-workshop series for disaster resilience
UPLB is now working toward becoming future-proof and disaster-resilient through a series of trainings and workshops led by the Office of the Vice Chancellor for Community Affairs (OVCCA) in partnership with the UP Resilience Institute (UPRI). The training-workshop conducted its first session simultaneously at Baker Hall and via Zoom on Dec. 1.
For. Roberto P. Cereno, vice chancellor for community affairs, said that disaster resilience will be the OVCCA's top priority for the next three years in line with the vision of Chancellor Jose V. Camacho, Jr..
He said that the outputs of these training sessions will be included in the UPLB administration's upcoming strategic planning.
Dr. Alfredo Mahar Francisco Lagmay, director of UPRI, commended UPLB's efforts to prepare ahead of disasters and emphasized the importance of anticipating and preparing for natural disasters and calamities to minimize their damage. "It's very important that we lay out the hazards and we make our plan," he said.
The first session was led by Prof. Genaro Cuaresma, director for Institution Building at UPRI and former assistant to the vice chancellor for community affairs.
Prof. Cuaresma presented the objectives and the expected outputs of the workshop, including developing UPLB's Public Service Continuity Plan, assigning personnel for the UPLB Incident Command System, and laying out UPLB's Emergency Disaster Risk Protocols which shall ensure UPLB's readiness to address hazards and continue its services and functions despite the occurrence of a calamity.
Three more sessions on future-proofing and disaster resilience are scheduled on Dec. 3, 8, and 10. (Jessa Jael S. Arana)