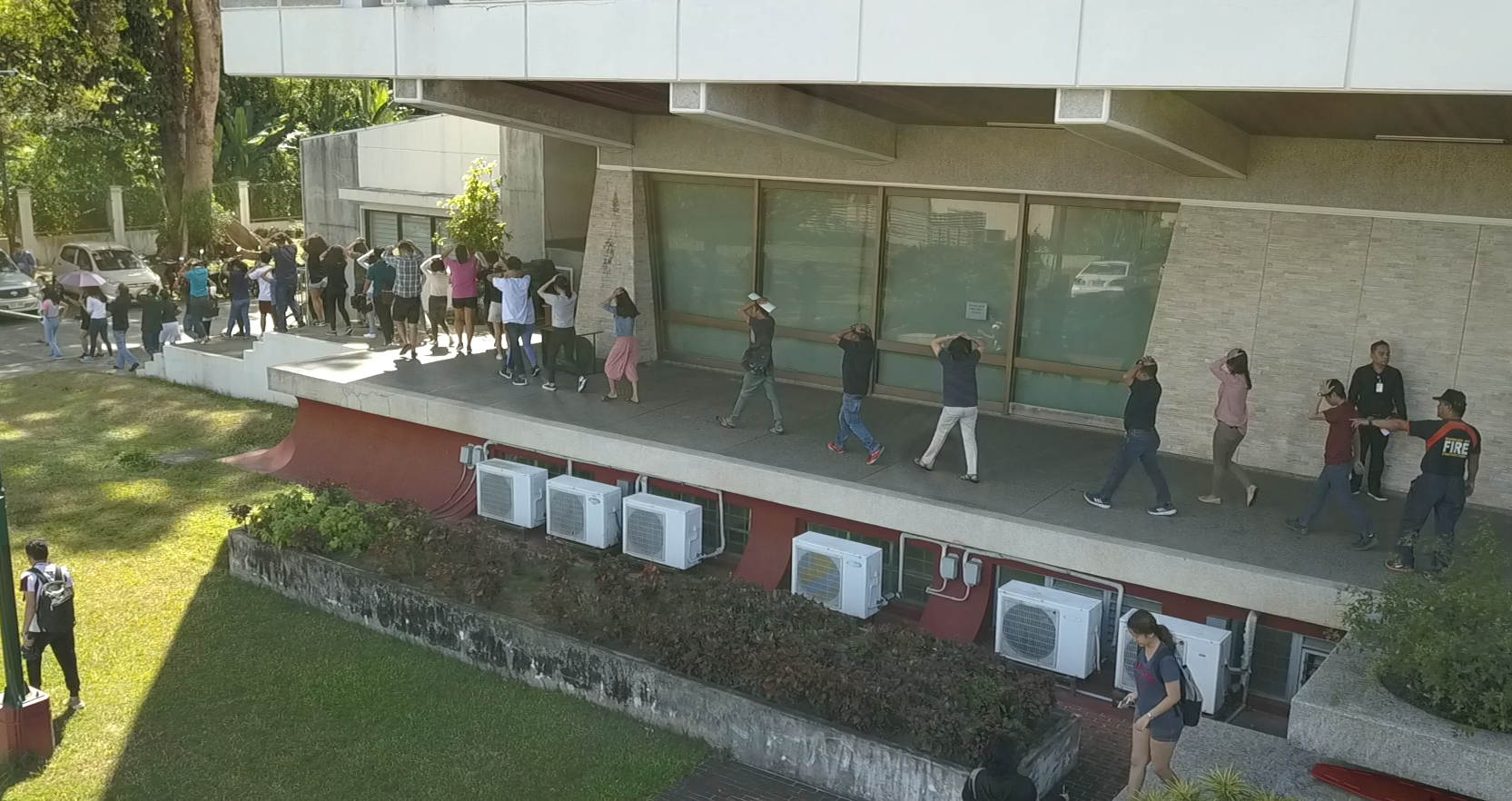 UPLB cooperates in Ph-wide earthquake drill
UPLB constituents participated in the Nationwide Simultaneous Earthquake Drill on Feb. 21 at 2 PM.
Upon the wailing of a siren, UPLB staff and students did the prescribed "duck, cover, and hold" survival position and started leaving their respective buildings as soon as the siren stopped.
Designated key persons, namely: incident commanders, evacuation assembly area marshals, route marshals, and room/floor sweepers led the drill and explained to the UPLB community the significance of the activity.
At the BM Gonzalez Hall, the earthquake drill also included the simulation of search, response, and rescue of trapped and injured victims, as well as fire suppression activities.
The earthquake drill in UPLB was conducted in cooperation with SINSP Nilo Belgica Lomitao, fire marshal of the Los Baños Bureau of Fire Protection; Cynthia N. Quintans, chief of the Municipal Disaster Risk Reduction and Management Office; and Dr. Roberto G. VIsco, assistant vice chancellor for community affairs, with Dr. YUSUF A. Sucol of the UPLB Climate & Disaster Risks Studies Center (CDRSC).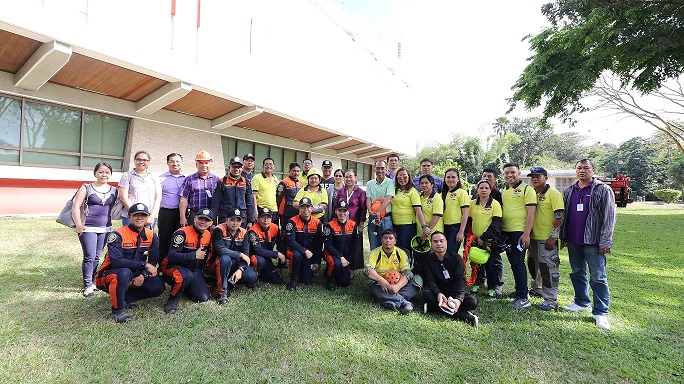 On Feb. 12, UP Executive Vice President Teodoro J. Herbosa issued Memorandum No. TJH 2019-06, calling for UP-wide support in the activity.
"UP's participation in this event will enable us to assess the earthquake preparedness of the constituent units, specifically, the responsiveness of existing contingency plans and the levels of awareness and discipline that have been instilled among our faculty, staff, and students in the past three years."
UPLB will submit to the UP Resilience Institute a documentation report of the earthquake drill. (Mark Jayson E. Gloria)
Aligned with our commitment to: