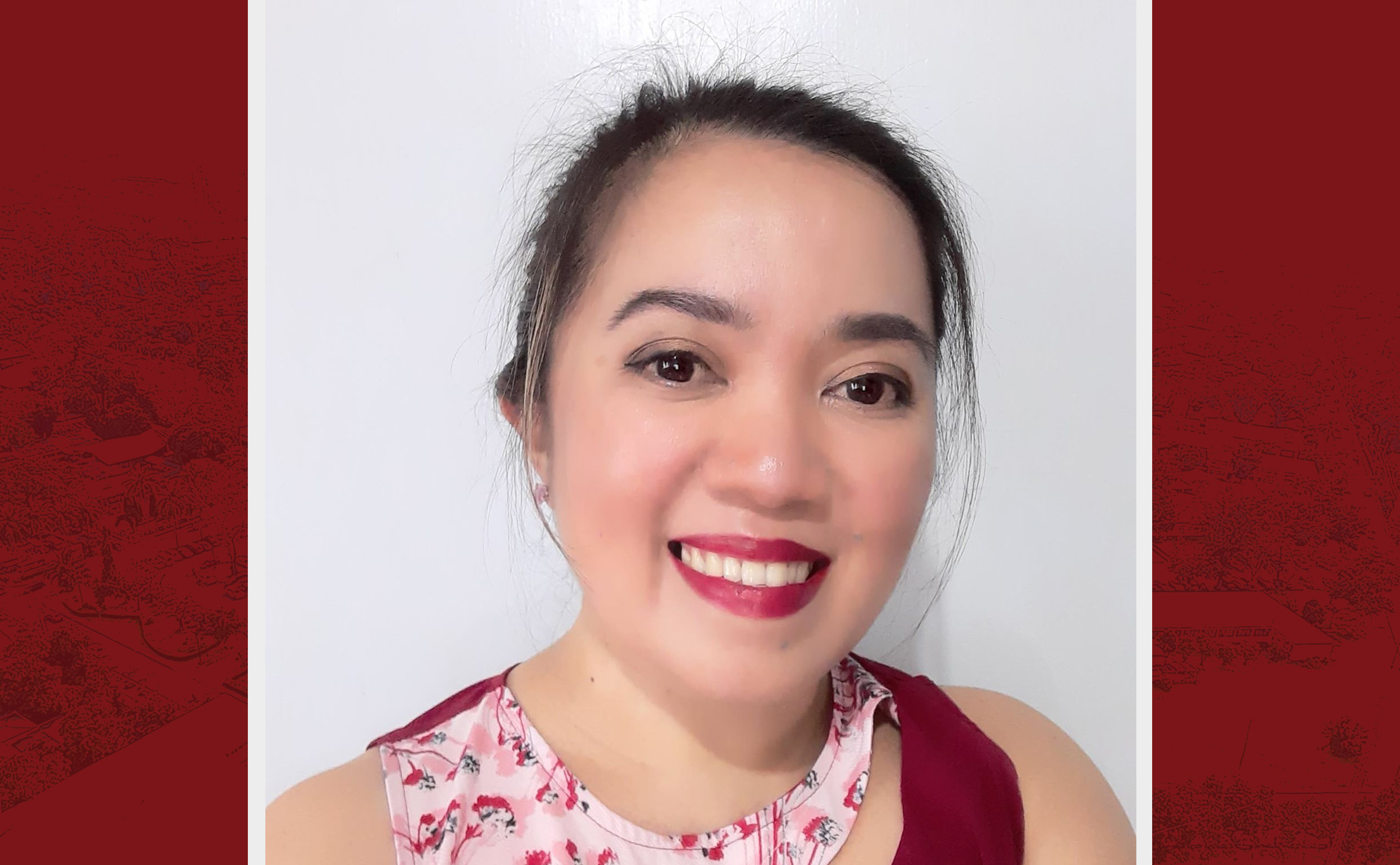 UPLB epidemiologist situates pandemics in ecosystem status
A molecular epidemiologist from UPLB explained how pandemics, such as COVID-19, are caused by declining biodiversity.
Dr. Mary Grace B. Dacuma, an assistant professor at the Animal Biology Division of the Institute of Biological Sciences, discussed this during the third leg of the Biodiversity and Resiliency Webinar Series of the Energy Development Corporation (EDC) on June 19.
Dr. Dacuma, a PhD holder from the London School of Hygiene & Tropical Medicine, shed light on the concept of pathogen spillover, or the transmission of the agents of infectious diseases such as virus, to humans.
She said that in many incidents of pathogen spillover like in the case of COVID-19, the transmission of pathogens such as virus do not take place directly from the source of the pathogen to humans.
Dr. Dacuma explained that in between the source of the pathogen, called the reservoir host, and humans, or the final host, is another species that amplifies or bridges the pathogen, called the intermediate host.
Pangolins are the suspected intermediate host of SARS-CoV-2, the virus that causes COVID-19. Its reservoir host, on the other hand, are bats. The virus has since been transmitted to humans on a global scale, with its first official case recorded on Dec. 30, 2019.
According to the National Geographic, pangolins, with its various species already considered critically endangered and vulnerable, are prone to illegal trade and are used for traditional Chinese medicine and as an ingredient of an expensive delicacy.
Dr. Dacuma cited past epidemics that also involved intermediate hosts in transferring bats' coronavirsuses to humans. MERS-COV was transmitted to humans by dromedary camel and alpaca; and SARS-COV by civet cats.
MERS-CoV is the virus responsible for the Middle East respiratory syndrome in 2012, and SARS-CoV for the severe acute respiratory syndrome in 2002 to 2004.
Dr. Dacuma clarified, however, that intermediate host may not be a pre-requisite in transmission of pathogens and emergence of infectious diseases, such as what happened to Ebola virus, which resulted from the interspecies contact that took place directly between humans and primates.
Regardless of the presence or absence of an intermediate host, Dr. Dacuma stressed that natural and anthropogenic or man-made factors that disturb and displace wildlife, particularly their habitats, movement, and food and water sources, expose humans to animal pathogens that may eventually lead to an epidemic or a pandemic.
"The only way to stop pathogen spillover will be protecting and restoring the ecosystem," concluded Dr. Dacuma, who cited illegal wildlife trade, direct exploitation of organisms, and changes in land and sea use as among the anthropogenic factors that have affected the world's biodiversity.
In her lecture, Dr. Dacuma also explained that while bats are hosts to highly infectious pathogens, they have already developed evolutionary strategies given their long years of co-existence with viruses. This makes them immune to infection to the virus.
She added that bats' cytokine response, resistance to DNA damage, and modified adaptor protein called STING further differentiate the immune system of bats from humans. (Mark Jayson E. Gloria)
Aligned with our commitment to: