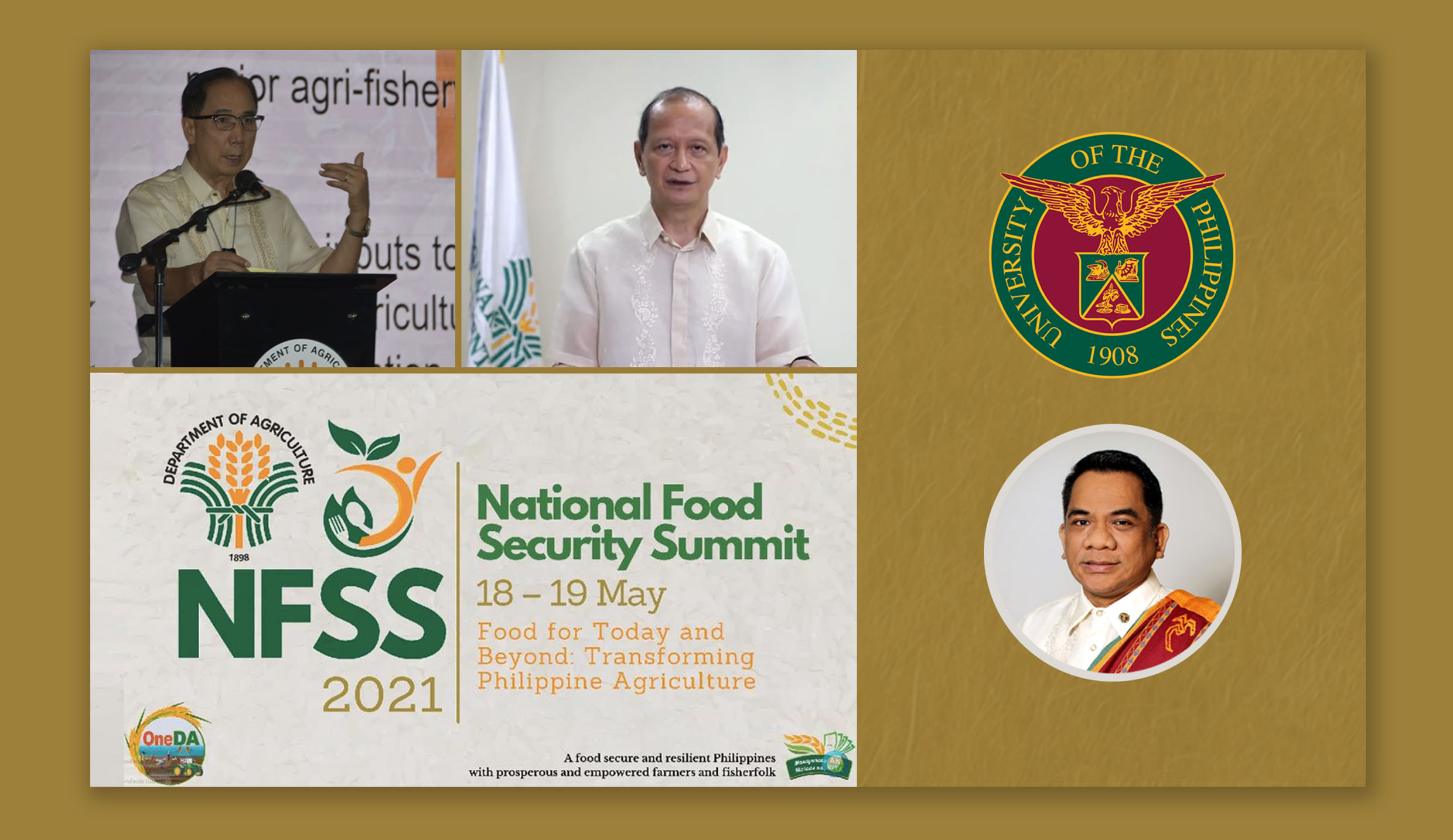 UPLB experts participate in food security summit
UPLB experts took part in the Department of Agriculture's National Food Security Summit (NFSS) 2021 held virtually on May 18-19.
With the theme "Food for Today and Beyond: Transforming Philippine Agriculture," the summit aimed to inform agriculture stakeholders about DA's "new normal" strategies and discuss working solutions and plans to resolve immediate issues affecting the agriculture sector.
Prior to the summit, DA sought technical assistance from UPLB to review and evaluate roadmaps for priority commodities, including rice, swine, poultry, corn, fruits, vegetables, coffee, cacao, and coconut.
Chancellor Jose V. Camacho, Jr. formed and mobilized a group of UPLB experts to review and consolidate recommendations to improve and update these roadmaps.
A part of UPLB's contribution was a series of round table discussions held on April 23-26 and May 3-6 in which its experts presented their ideas and recommendations.
These inputs were integrated into the roadmaps that were presented at the summit. DA Chief of Staff Leocadio Sebastian acknowledged UPLB's contribution to the roadmap review in his speech on the first day of the summit. (Czarlina May Magnata and Jose Elmo Azores)