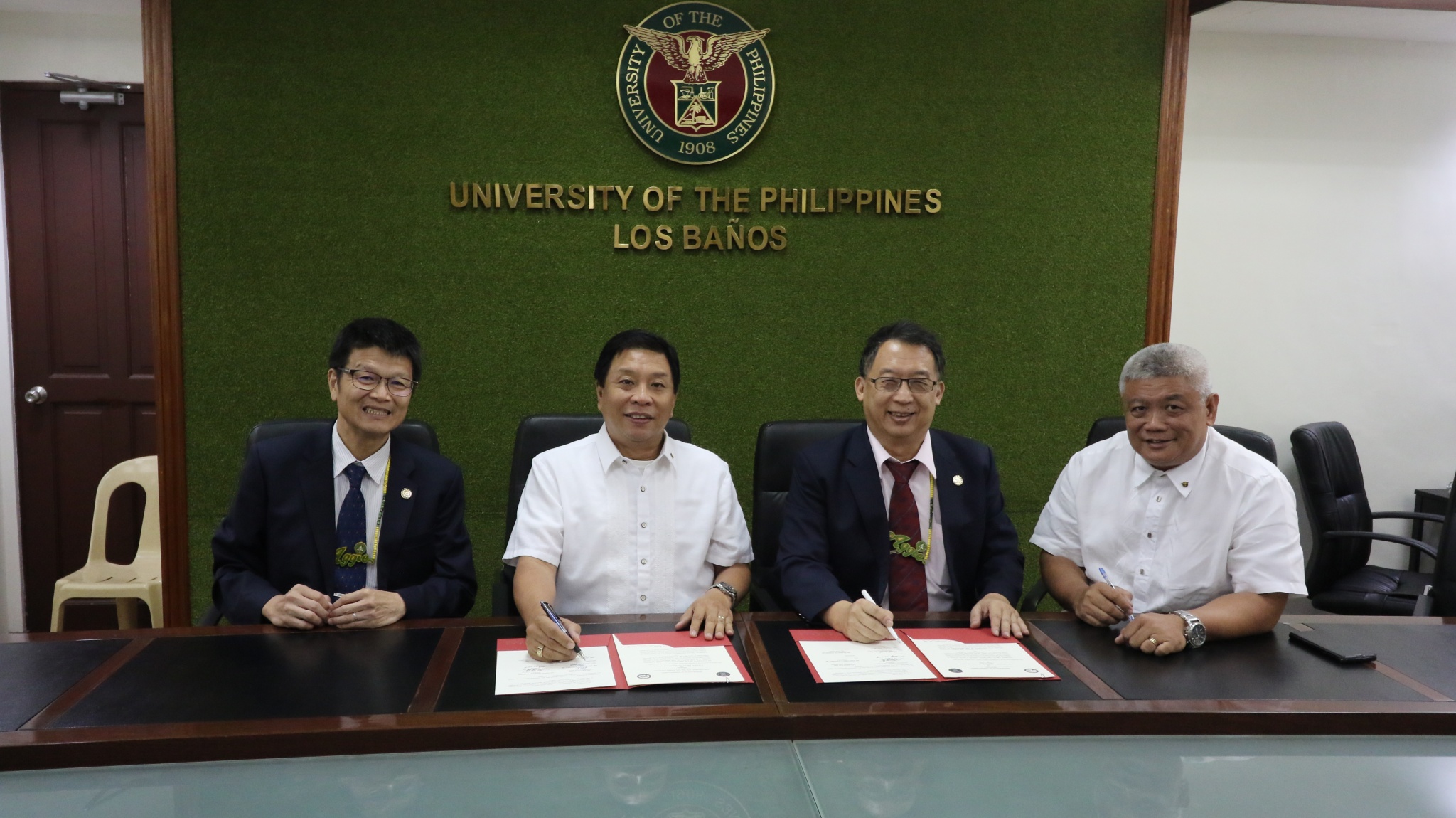 UPLB formalizes partnership with Taiwanese unis
UPLB has opened new opportunities in student and faculty exchanges with two universities in Taiwan.
Representatives from the National Chung Hsing University (NCHU) and National Chiayi University (NCYU) came to UPLB on July 30 to sign the Memoranda of Understanding (MOU) with UPLB on collaborative undertakings.
Aside from exchange programs, the MOUs also open prospects in collaborative research projects, conducts of lectures and symposiums, and exchange of educational materials.
Like UPLB, NCHU and NCYU are historically rooted in agriculture.
The NCHU delegation was led by Dr. Shaw-Yhi Hwang, dean of the College of Agriculture and Natural Resources and director of the International Agriculture Center.
Meanwhile, the NCYU contingent was led by their vice president, Dr. Chishih Chu. Visitors from Taiwan's National Cheng Kung University were also present.
Chancellor Fernando C. Sanchez, Jr., together with Dr. Simplicio M. Medina, director of the Office of International Linkages and Dr. Elpidio M. Agbisit, Jr., dean of the College of Agriculture and Food Sciences, represented UPLB in the occasion. (Jessa Jael S. Arana)