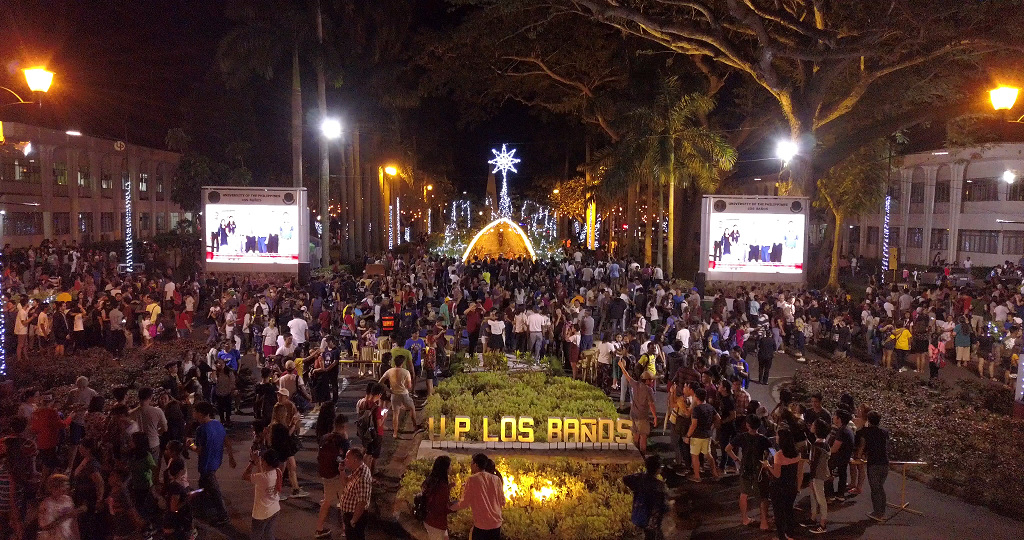 UPLB glows with the newly lit Christmas ornaments
It's Christmas in UPLB!
The University has just lit its giant Christmas tree, a life-size nativity scene, and a Christmas décor- bedecked train and train station.
"Pasko sa ELBI: fiesta in December," as the entire installation is called, also features a mini bazaar at the parking lot of the University Housing Office.
Already an annual treat for the community, the lighting celebration on the evening of Nov. 26 attracted droves who, armed by their smart phones, immediately took photos of various scenes with the various Christmas scenes as their background.
Taking the spotlight in this year's Christmas installation is a 19th century-model train that was the College of Arts and Sciences' winning entry in the Centennial Loyalty Day float parade on Oct. 10, but recycled, refurbished, and repainted in red.
The 80-feet tall Christmas tree equally demands attention as it glows and shimmers with colorful lights against the night sky.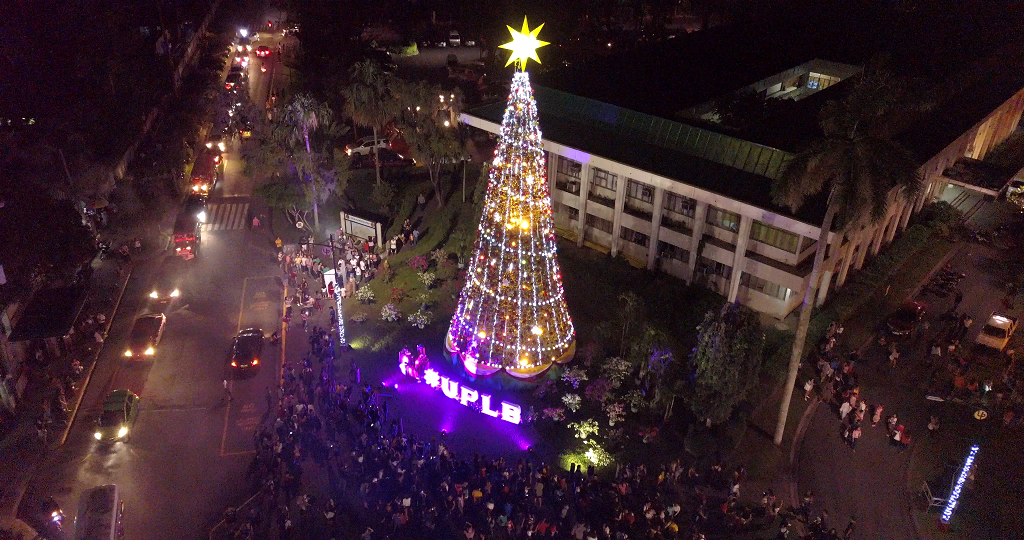 At the center of it all is the nativity scene that again features the life-size statue of infant Jesus, Mary, Joseph, the three kings, and animals sculpted from trunks of trees that had fallen in one of the worst typhoons to have hit UPLB.
A structure made of cogon, supported by a bamboo frame, shelters the nativity scene.
The University Planning and Maintenance Office (UPMO) of the Office of the Vice Chancellor for Planning and Development conceptualized and created the Christmas installation.
According to Engr. Razel Villaflor, chief of the Buildings Maintenance Section of UPMO, they exerted an effort to make all the ornaments more colorful so that the installation would also look appealing in the morning.
Engr. Arnel Lacap, chief of UPMO's Electrical Section, said that this year, they used LED lights to save on energy.
Prior to the official lighting, the Office of the Initiatives for Culture and the Arts staged a program that featured song, dance, and musical performances by local artists.
Chancellor Fernando C. Sanchez, Jr. also delivered a message during the program.
"For several years now, UPLB has put up this festive display of lights in celebration of the yuletide spirit. We hope that the display will inspire and bring joy to all who see it," he said. (Mark Jayson E. Gloria)